Whenever Jayalakshmi went out, to a gathering, all the children would come rushing to her, and not leave her side at all. With them, she'd become a child herself and laugh endlessly. But when she got back home, to the silence looming over her house, the absence of a child was felt stronger than ever. It was here that Prakash and Jayalakshmi wept for years, aching for a child. After 11 years, they were finally blessed with a baby boy, but their nightmares continue for the child is fighting for life.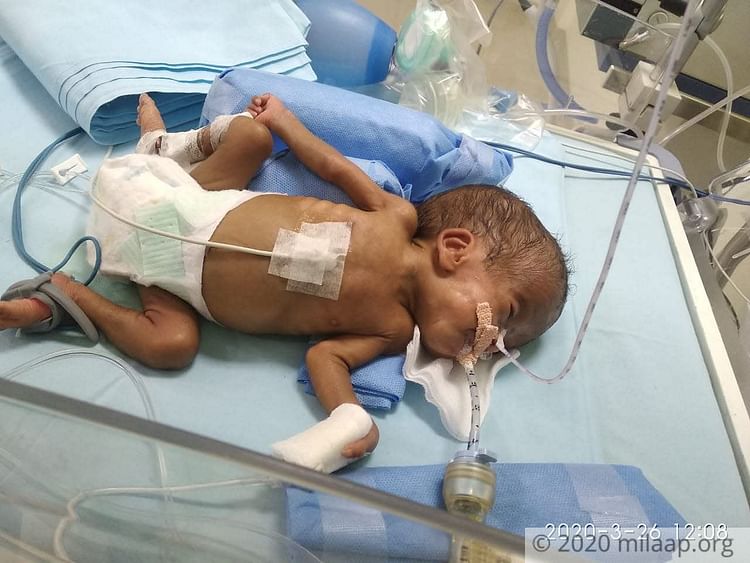 Wanting a child more than anything, the couple opted for IVF as their last resort
"On one side, we dealt with the pain of being childless; and on the other, well there were taunts. We lived through that for years, till we could no more. Two years ago, I quit my job for we decided to opt for the IVF method as a last resort. Jaya needed me! We badly wanted to be parents! We lived for it!" – Prakash.
Jayalakshmi began her treatment. When they were finally pregnant, and the couple's joy knew no bounds. But it didn't last long.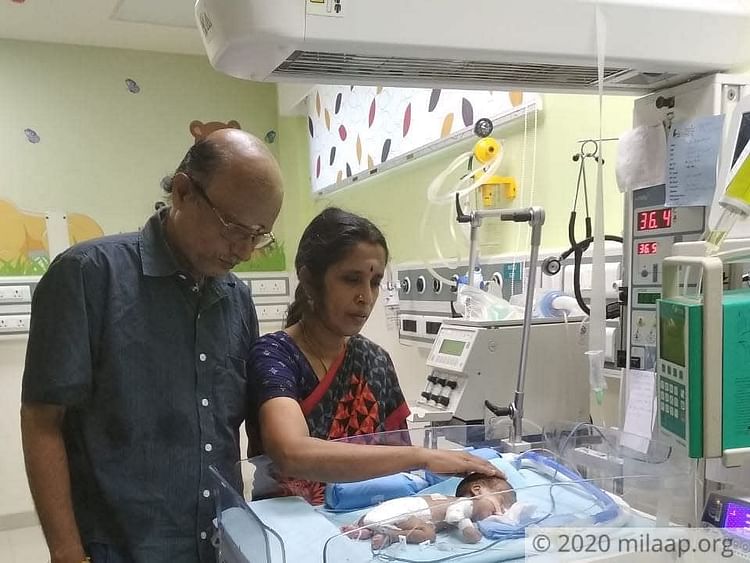 Jaya delivered an extreme preterm baby boy, who's now fighting for life
"We had planned to have a baby shower during her 8th month but one day, in the 7th month, everything changed. There was no blood circulation and they said they had to get the baby out or it won't make it. A baby boy was born that day, but we don't remember even smiling. Because, he was fighting death!" – Prakash.
Jaya's baby was extremely preterm and weighed no more than 600 gms at the time of birth. Suffering from a severe respiratory distress syndrome, and with organs underdeveloped, among other complications, the baby was fighting hard to even survive.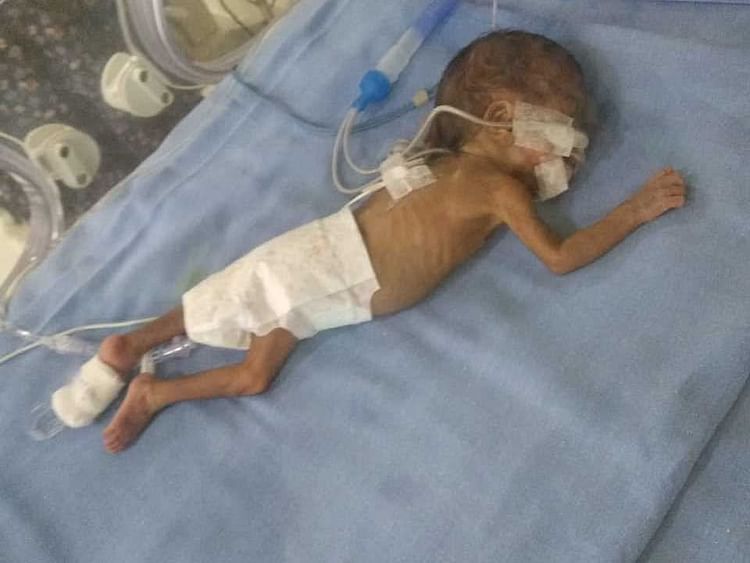 "When I first saw him after 3 days, my heart broke. He was so small and weak. It has been over three months now, and he's still there. We eat no more than a meal each day, and it's been weeks since we slept. This is getting difficult for us with every passing day," – Jayalakshmi breaks down.
Admitted in the NICU, the baby is now also struggling from a severe case of pneumonia and needs 4 weeks of treatment to recover. It will cost 20 lakh rupees, and the couple is devastated.

"I quit my job two years ago, so I could be there for Jaya. All my savings till then, we spent on her treatment and medication – more than 10 lakhs. We were living off my father's pension. The plan was to start working after the delivery. But first the state of our baby changed the plan, then the Corona Pandemic. I managed to borrow loans from as many as I could, but I know I will never be able to afford the 20 lakhs! I just want to bring him home, already. Please help us!" – Prakash.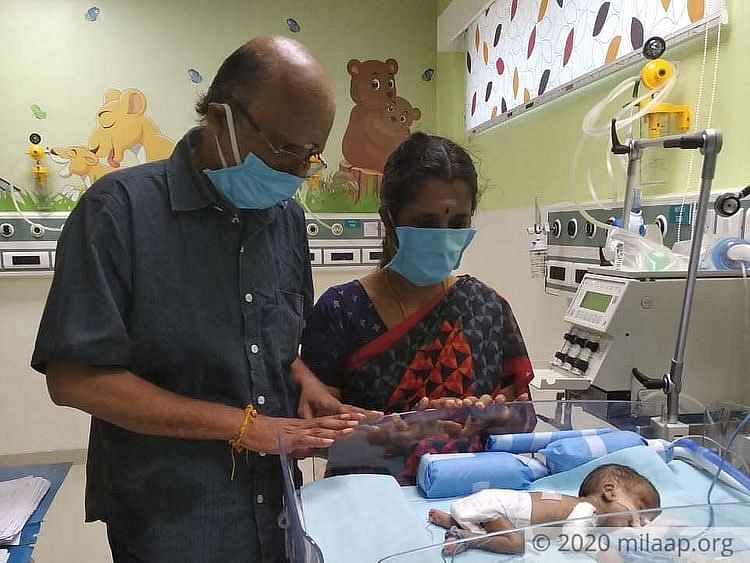 This baby is everything this couple has ever wanted in life. Your generous contribution can help them save him and take him home.