"In the month of January one day, my son came back from school and looked very sad and irritated. I had never seen my child like that, he has always been so cheerful and talkative. I thought something might have happened at school with his friends or his teacher but it wasn't that. I could see it in his face that something was bothering him. He constantly had his hand on his belly and that very night, he had a terrible stomach ache.
But I never thought it was because of a deadly disease."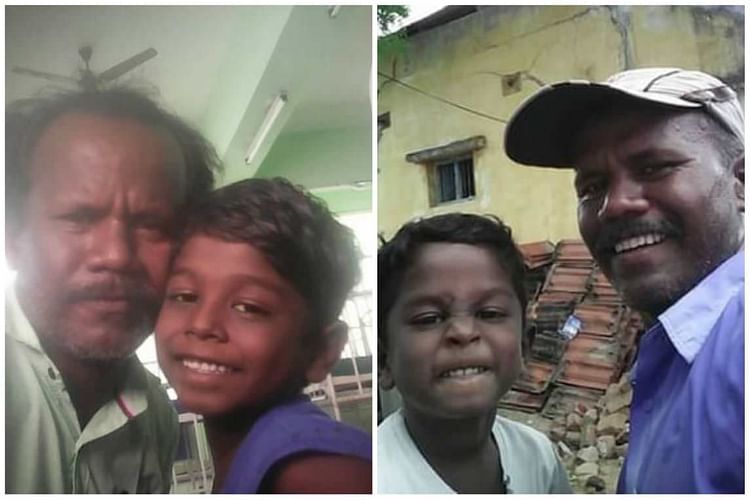 His disease hid within him for years and we had no idea
9-year-old Prabhakara suffers from Wilson's disease, a chronic genetic disorder that is causing his liver to fail. If not treated immediately, this child will lose his life. The only cure now to save him is a liver transplant.


"His disease hid within him for years and we had no idea. Even after his stomach ache that day, it took two long months to diagnose his disease. And all this while, my child suffered miserably. He had a stomach ache every other day. Initially, the medicines subsided the pain but then they stopped working. Then last month it took its worst form, his eyes turned yellow and the tests revealed he has jaundice. His stomach started to bulge and the local doctors gave up on him." - Surya, mother
He was begging to make the pain stop, to take him back home
After Prabhakara's stomach started to bulge, the local doctors asked the parents to take him to a bigger hospital for a scan as it didn't look like just some jaundice that tablets could cure.


"The nearest hospital that can run scans is 50 km away from our village and due to the lockdown we weren't able to take him immediately last month and that delay of 2 days costed my son a lot. By the time we reached the hospital, his stomach was swollen thrice the size than it was"- Reslimanuvel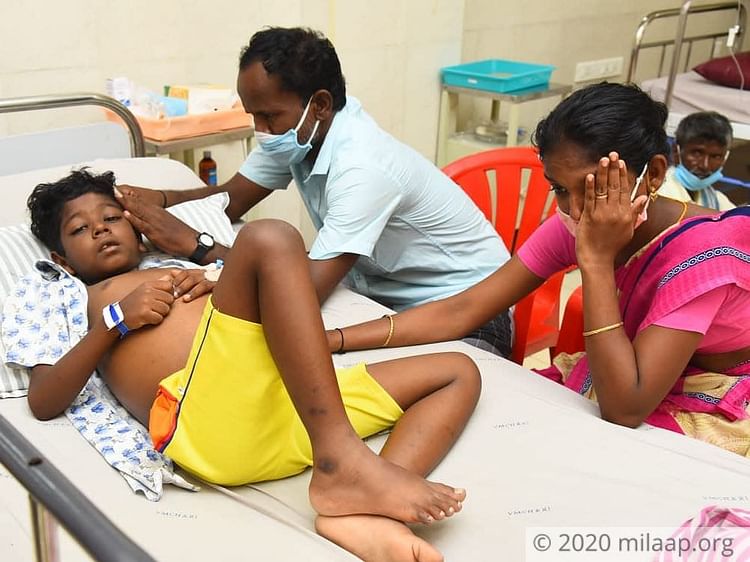 "Fluids keep accumulating in his stomach and every other day the doctors have to remove it to relieve the pain. But yesterday, my child was screaming at the top of his lungs. He was in unbearable pain. About 2 litres of fluid was removed from his stomach and I just couldn't look at him without crying. He was begging us to make it stop and asking us to take him home. I just want him to get better. I can't watch him suffer like this."- Surya, mother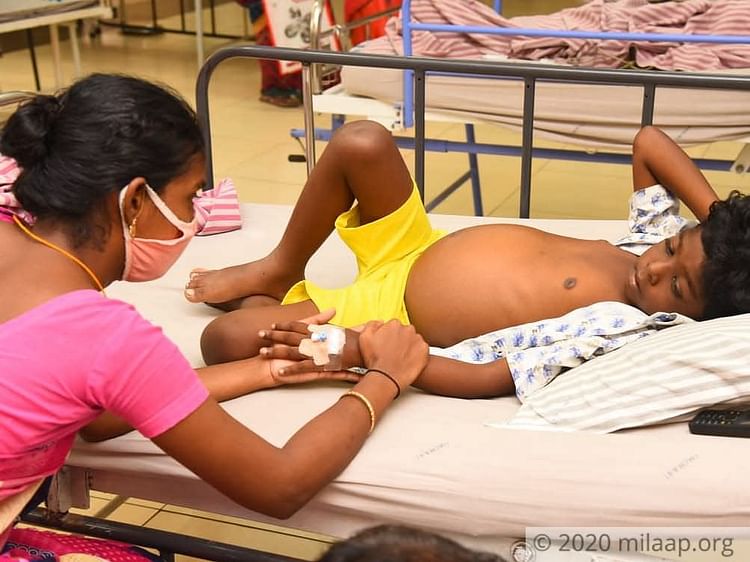 Even if I sell my house, it won't be enough to save my child
Prabhakara lives with his parents, elder sister and his grandparents in a small village called Kathalampatti in Tamil Nadu. They live in an ancestral house and the village has very limited facilities. Reslimanuvel works at a hotel in the nearby town and earns 7000 rupees which is a decent income to live by at this place but it is not enough to save his son.


"The treatment will cost us in lakhs and I don't even have a few thousand, not even enough to continue the fluid removal process. I don't want to lose him. I have nothing but the house left, I am trying to sell that too. Even that won't be enough. I don't know what else to do now. Please help me!" - Reslimanuvel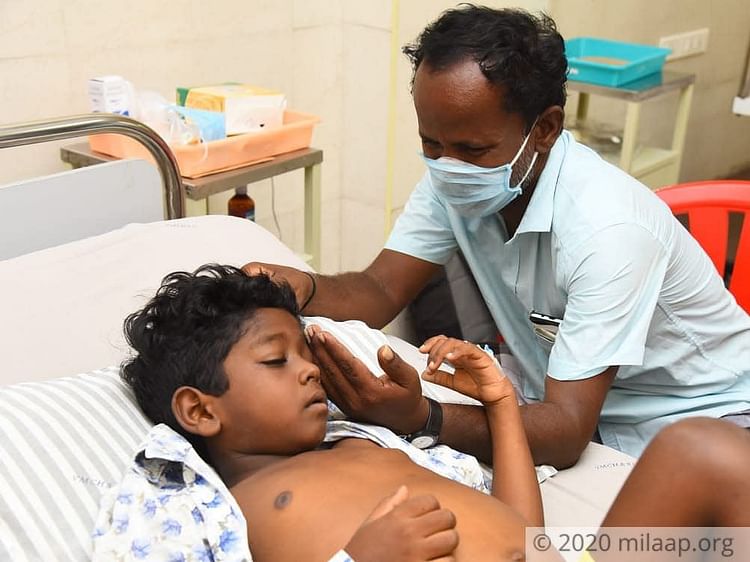 You are their only hope. Your contributions can save this 9-year-old from this unbearable pain and life-threatening disease. You can save his life. Click here to contribute.