As you enter the ICU ward where Pooja (9) is undergoing treatment, you are greeted with an uncomfortable silence. The parents look grief-stricken and are unable to speak for a while. Slowly, Pooja's mother opens up but with tears in her eyes, telling about how her daughter was before her life was struck by tragedy in the form of blood cancer.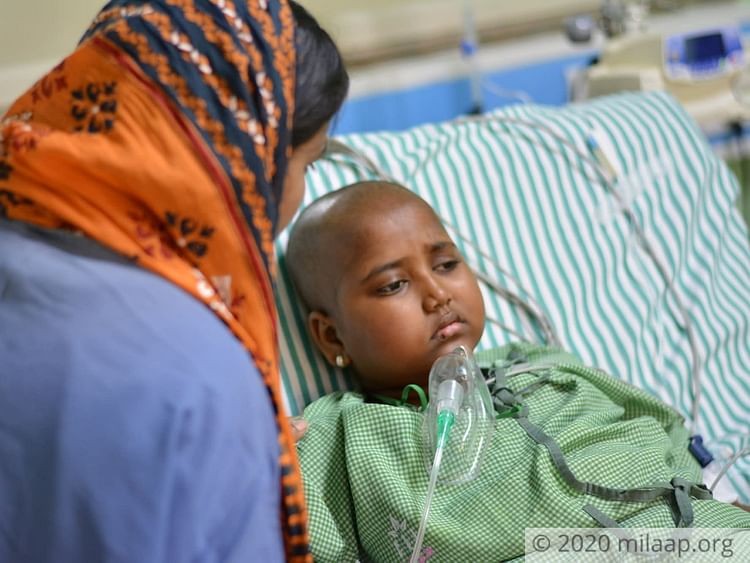 She has lost her spirit, she just lies in the bed in silent tears
"My daughter loves to dress up. She is very fond of pink lipstick. When we used to go out, she used to choose my sari and tell me what would look good on me. She is a class topper…she is just good at everything she did. I don't what happened to her life, it's all gone...her confidence, and her smile. She is like a lifeless doll now, hardly speaks to anyone, silently cries in pain. I feel like I have already lost her… my happy kid is gone." – cries Radhika, Mother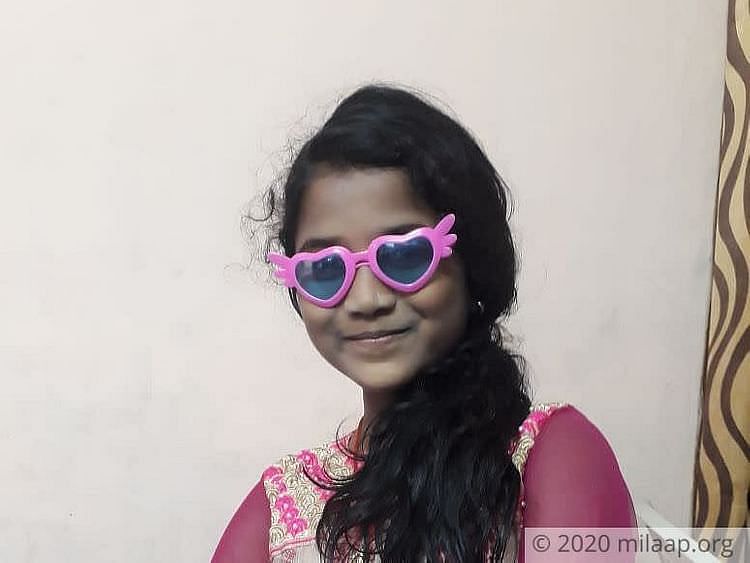 We were not prepared for cancer
More than a year ago, when she was initially taken to the hospital for fever, the doctor had told it could be a case of Tuberculosis (TB). However, on further tests, it was known that Pooja has been diagnosed with Acute lymphoblastic leukemia and needs a bone marrow transplant.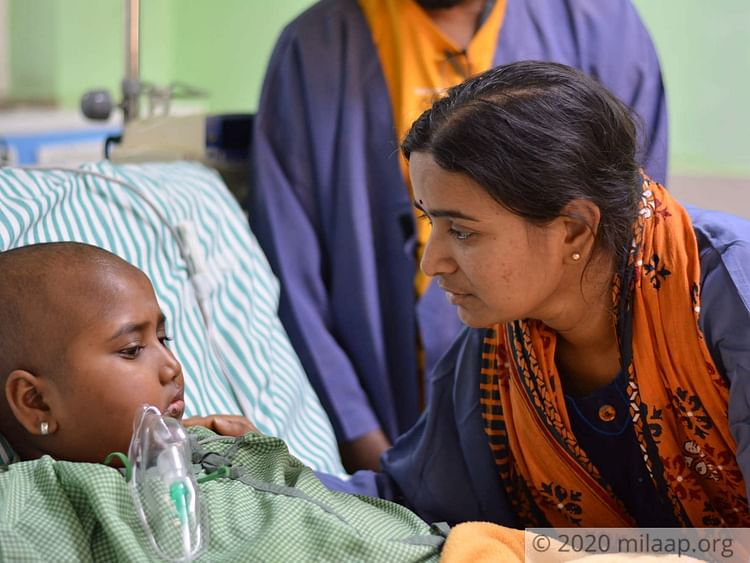 A day of celebration turned into a nightmare
"It was children's day celebration in her school. She dressed up and walked the ramp for a fashion show. She even won the "best heroine of the class" prize as well. She fainted that day in school. The same night, she had a high fever and vomiting. We immediately took her to the clinic." – Radhika, Mother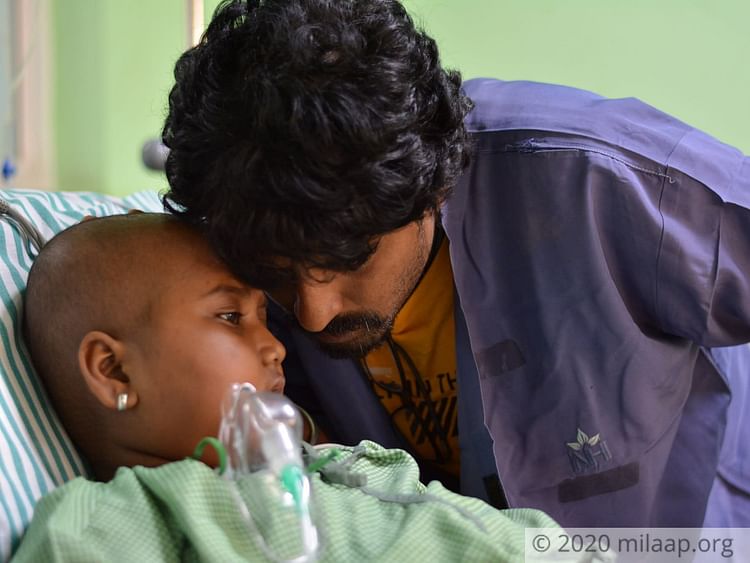 I cannot quit trying, my daughter's life is at stake
Shekar, Pooja's father, owned a medical shop in Hospete, Karnataka. He had to shut down his shop a year ago when he could not manage his expenses. He is at the end of his straw trying to save his daughter's life.


"I have sold all our jewels and had to close my shop which was my only source of livelihood. I have taken debts everywhere to afford the treatment until now. But now…I cannot afford more nor can I stop the treatment. I need 30 Lakh Rupees; it's not a small amount. I don't know what to do or whom to ask"- Shekar, Father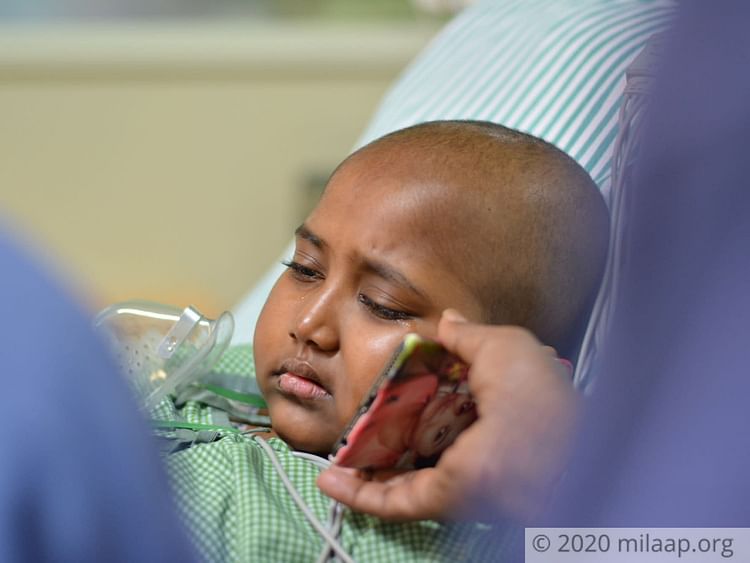 Pooja often suffers from mouth ulcers, bleeding from the gums and frequent infections. She is always in pain. She is unable to withstand the intense chemotherapy.
"She begs us to take her home. When her elder brother calls, she cries her heart out to him. Today is his birthday, she told him not to celebrate his birthday without her. She misses him a lot. They were inseparable but now they are in two different cities aching to see each other. I hope all of this ends soon and we can be happy like before." – Shekar, Father
Pooja's suffering can be stopped with your help. Kindly donate generously to save this little girl.