"For over a year, we struggled to provide treatment and cure our son's disease. When the tests in December last year showed that the cancer was gone, we thanked God and all those who helped us. We smiled again after a long time without realizing that it would be short lived. It was not even a month when our son's cancer has relapsed… it's more dangerous and painful than before." – Simachal, father.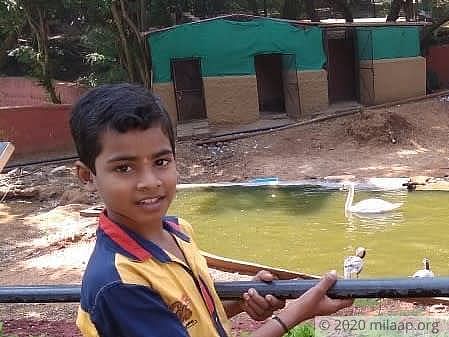 "Please stop this treatment, naana," cries Kalyansai
Ponnana (10) begs his parents to take him back home. His parents had told him earlier that he was sick but then he was healed. He doesn't understand why he has to come back to the hospital. He doesn't understand why the painful tumor is back in his throat. He cannot eat or drink water in ease. It hurts him and he cries out in pain. He just wants all of it gone for good.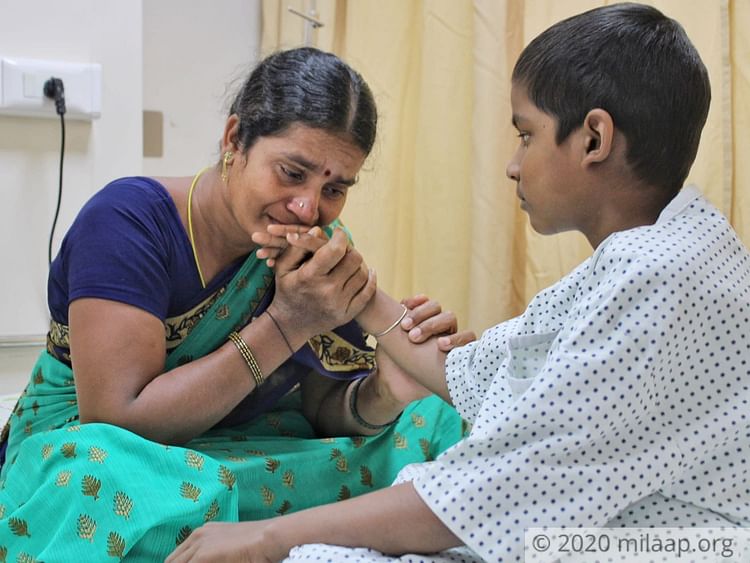 Our nightmare is back to haunt us
"We were celebrating Sankranti (harvest festival) in January when we noticed a lump in his throat. A year back he had similar lump so now when it was back, we knew what it could be. We rushed him to the hospital in Bangalore where he had been treated. We couldn't believe that our nightmare has not ended after all…" -Eswaramma, mother.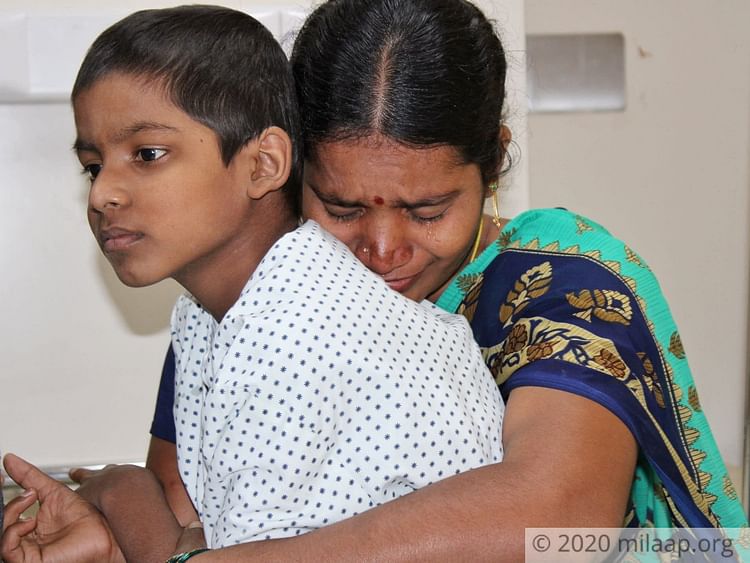 Ponnana was diagnosed with Rhabdomyosarcoma, a highly malignant cancer that develops from skeletal muscle cells. After intense chemotherapy and radiation, the cancerous tumor had vanished. However, now with the relapse, his cancer is spreading at rapidly and he needs to undergo a surgery and rigorous chemotherapy. The cost for the treatment is no less than 12 lakhs.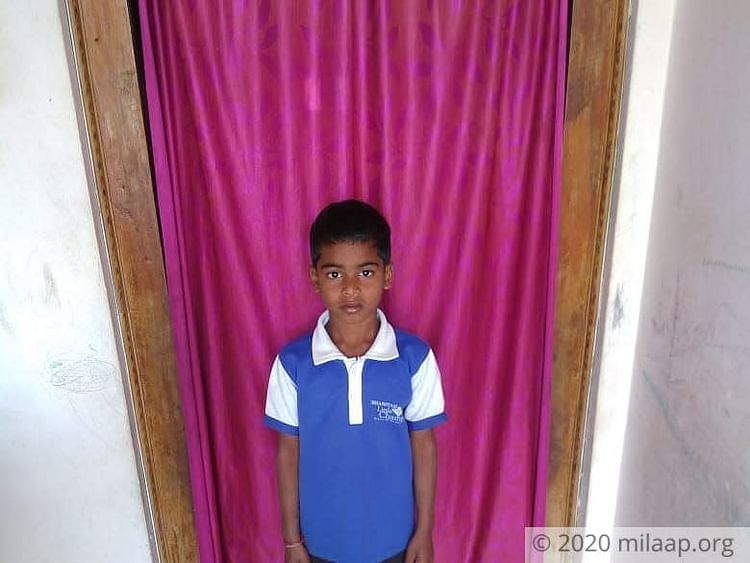 He is my son…I will never stop trying
"I have spent more than 8 lakhs the last time. I had sold everything I had… a lot of people had helped in raising the amount. Now, I have nothing left and no doors that would open once again. We have not even told our relatives about the relapse. They had told us earlier that things won't work out, not to spend so much money… but it's my son, I have to try everything I can to save him." – Simachal, father.