"My only child, my 3-year-old Piyusha, has only 7days to live! I can't believe that, how can that be possible? She was doing fine even a week ago but now she is battling between life and death in the ICU. She needs an urgent transplant without which she won't make it. I am running from pillar to post to do everything I can but it is not enough…"- Amit, father.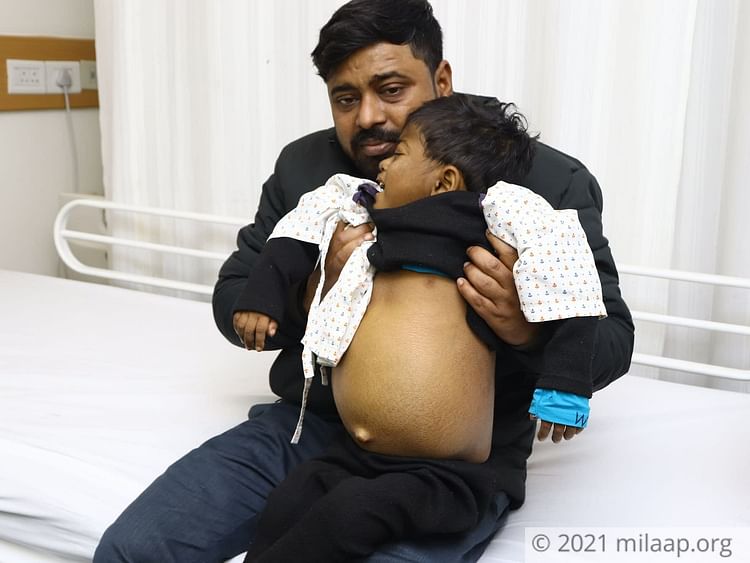 She vomited blood, her parents feared that they would lose her
Piyusha was 1.5 years old when she was diagnosed with a damaged liver. The doctors, however, assured Amit and Neelima, that with good care and regular checkups, she would be fine.


"She was always a little weak, unlike other children her age. But it was never like how it is right now. A few weeks ago her stomach started swelling and I could see that she was in severe pain. She wasn't even able to turn sides in her sleep. And then she vomited blood - there was blood even when she passed stool. We knew we couldn't waste any more time. We rushed her to Delhi in the hope of better treatment. It was here that we got to know that Piyusha has only 7 days to live." - Neelima, mother.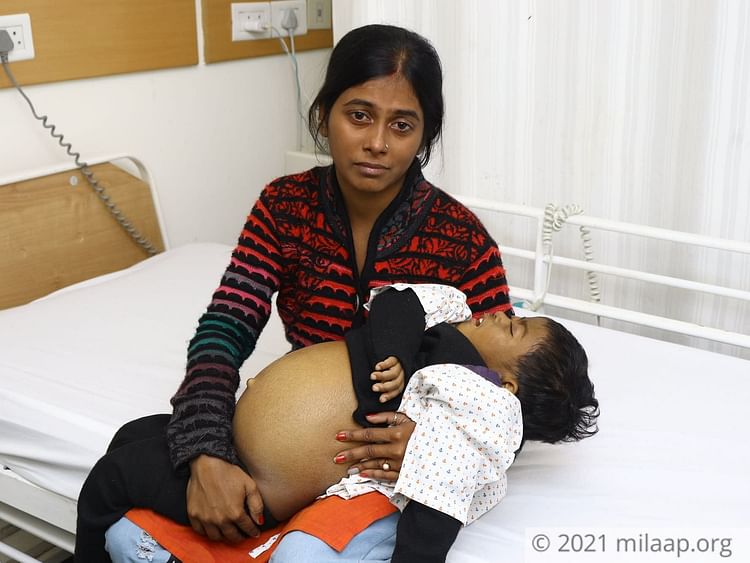 She is in so much pain and I can't do anything about it
Neelima and Amit wait outside the ICU now, anticipating the worst. They keep praying for their only child because that's all these desperate parents can do now.


"She looks at me and smiles weakly. I can see that she is suffering, her pain is so severe that Neelima and I, both of us can't do anything to soothe her. She needs the transplant urgently. My wife is willing to be the donor but I don't have 28 lakhs - that's how much it will cost us for the transplant. This is the worst feeling ever…," - Amit shedding helpless tears.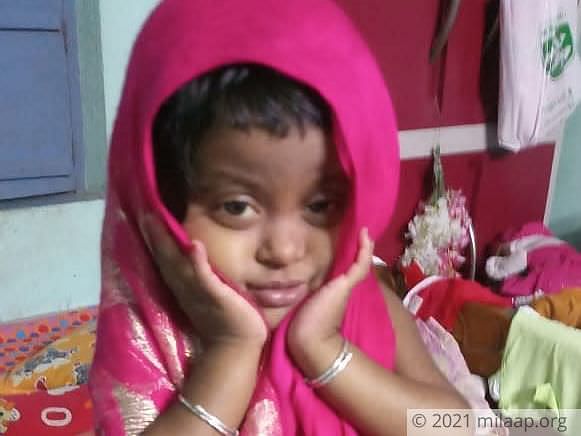 How you can help
Amit works in a small garment store in his village in West Bengal - his income is hardly enough to run his family. The sole earning member of the family, he is the one taking care of everyone be it his ailing child or his aged mother. He hardly has any savings.


"And all that I had, I have used them up. I have even sold the small piece of land that I had. That's how I could arrange for around 10 lakhs and start my daughter's treatment. But now, without your help, I won't be able to save her," - Amit.
With your generous contribution, little Piyusha can have a pain-free life - click here to donate.