Last month on the 18th, three-year-old Parvesh was vomiting for the third consecutive night after having his dinner. The parents thought it to be some indigestion in the beginning but looking at the frequency and intensity of it, it left them worried. They took him to the nearest hospital immediately. That day onwards, everything went spiralling down for the little Parvesh.
He is fighting his battle against death in the ICU now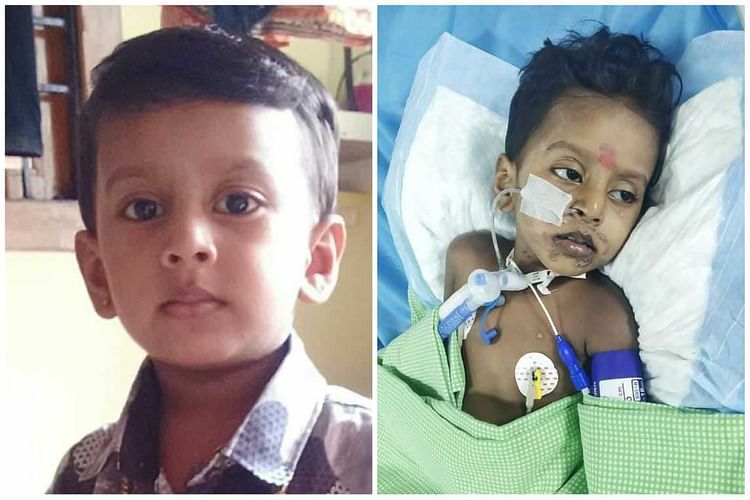 "When we reached there, the doctor ran some tests and Parvesh was given a saline drip. The doctor called us outside and asked us to shift him to a bigger hospital. They even insisted on taking an ambulance and when we stepped outside, it was already waiting for us there. The other hospital was just 15 minutes away and they kept on repeating that it's nothing serious but I could sense from the urgency of it all that something is definitely not right" - Bhanash, father
Those 15 minutes turned out to be a life and death situation for the little child
The test results showed that Parvesh's heart was bigger than the normal size and his lungs were filled with fluid which made it difficult for him to breathe. His stomach was also abnormally inflated during his breathing. All of these led to the possibility of a rare and dangerous heart condition- Cardiogenic shock. Therefore every minute counted for little Parvesh and he was rushed to the bigger hospital where he was confirmed with the ailment.

Cardiogenic shock is a condition in which your heart suddenly can't pump enough blood to meet your body's needs. It is rare, but it's often fatal if not treated immediately.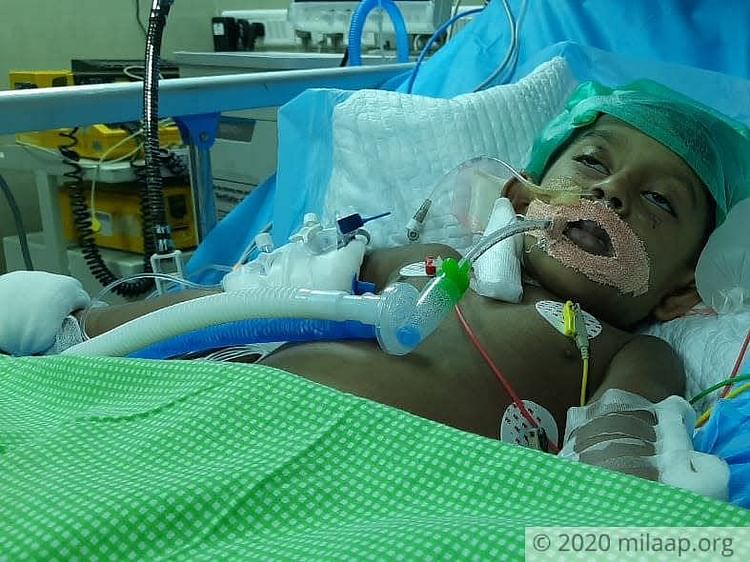 His heart might stop beating without continues treatment
"In no time our child was taken to the ICU while we waited outside to know what happened to him. When we were allowed to go inside for the first time, we saw him unconscious with machines and tubes attached to his body. Just a few hours back, he was with us, watching television and eating dinner and now...How did this even happen?" - Bhanash

Parvesh's heart ejection fraction (amount of blood pumped left ventricle in each heartbeat) was found to be just 20% which usually should be between 50-70%, which made his condition even more serious. If this wasn't enough to possibly kill the child, he is now suffering from Acute myocarditis, a condition caused by viral infection. It is weakening Parvesh's heart, which can lead to heart failure, abnormal heartbeat and even sudden death.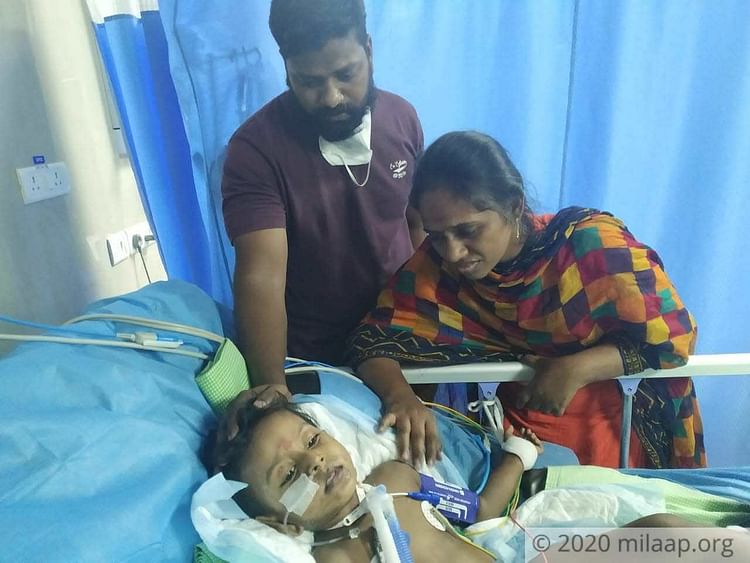 "It's been more than a month now. My wife is still in shock and unable to understand what really happened to her son and she hasn't even gone back home to our 1-year-old daughter. She just sits here with Parvesh and I...I am failing to save my son. My child had so many complications that I have spent every penny I managed to save and borrow. I am left with nothing." - Bhanash

To fight this life-threatening condition, Parvesh needs to stay in the PICU for 3 to 4 weeks at least.

Without the treatment, he might not be able to make it. He needs your help. Your generous contribution can save this 3-year old's life.

Charity No: 46-5582871
Note: Donations towards this fundraiser are not eligible for any tax deduction under 80G, 501(c), etc..