12-year-old Parth can't walk straight, can't sleep properly and neither can he sit for hours together at one place because of a shooting pain in his back and legs. Parth is suffering from a genetic disease which has caused multiple tumours to grow in his brain and spinal cord. This disease can completely paralyse him unless he undergoes surgery to remove these tumours.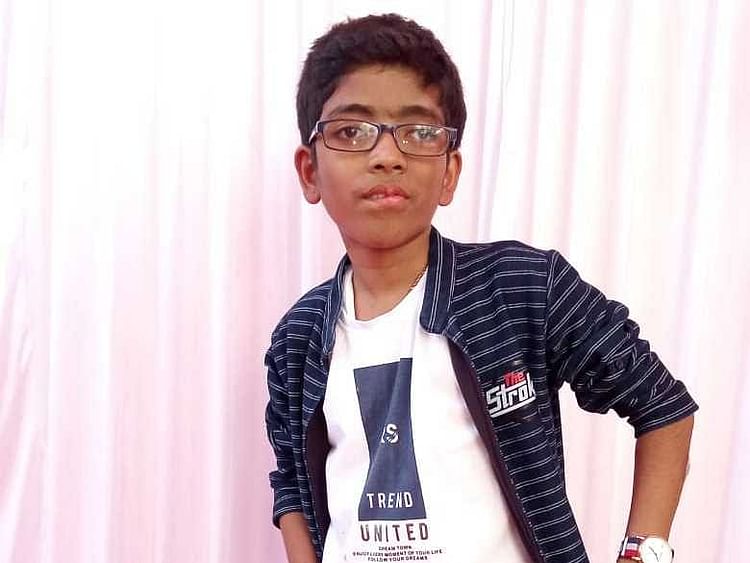 Parth is losing his vision
Parth has been suffering from vision problems for a long time. He is unable to see what's written on the blackboard. Each time the teacher writes something, he has to go up to the blackboard to see what's written and then take down the notes. He can read only when the book is held very close to his eyes.

"Long back, we had got him checked and the eye doctor gave him spectacles to wear. We never thought his crossed-eyes could be the sign of a dangerous disease. Only when three months ago he started limping, and then eventually couldn't walk on his own, did we get to know about his disease. The doctor also said that he has tumours in his eyes. I was shocked!" - Kamlesh, father.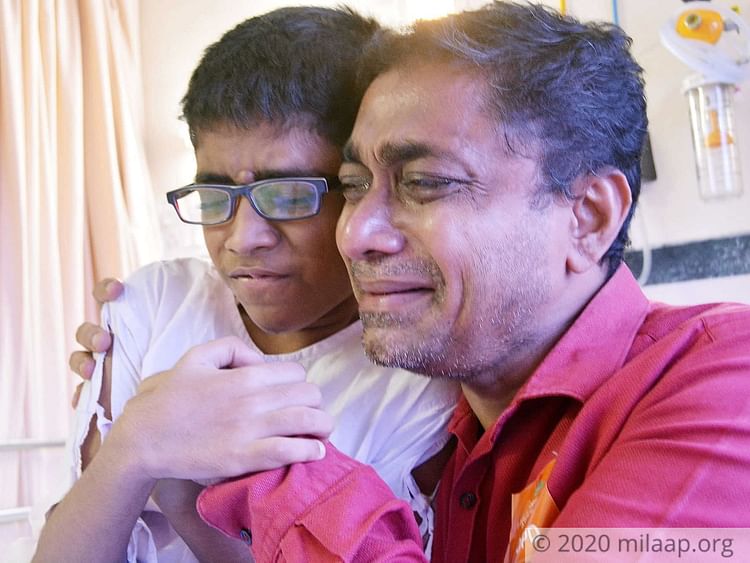 Will they cut open my head? Will I survive?
Parth knows that he is suffering from neurofibromatosis. The 12-year-old is aware that only a surgery can save him. But he is scared, like any other child his age. He tries to be courageous in front of his parents but sometimes the pain gets so bad that he just can't.

"Last night he was crying for hours, unable to sleep. He said his back and his legs were aching.

He keeps asking me if the surgery will kill him. I..I don't know what to say

," - Gayatri, mother, wiping her tears.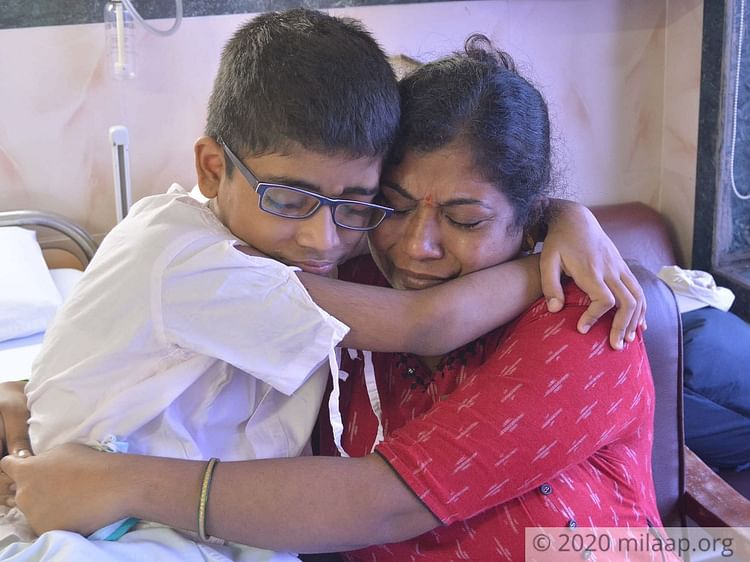 He will be paralysed for life without treatment
Parth doesn't have much time on his hand. The tumours are growing fast and he needs the surgery as soon as possible. Without that he will lose his eyesight, he won't be able to hear, he will have frequent seizures and worst of all, his entire body will be paralysed. Parth will no longer be able to sit up and paint - something that he enjoys so much. His whole life will come at a standstill and that too at just 12.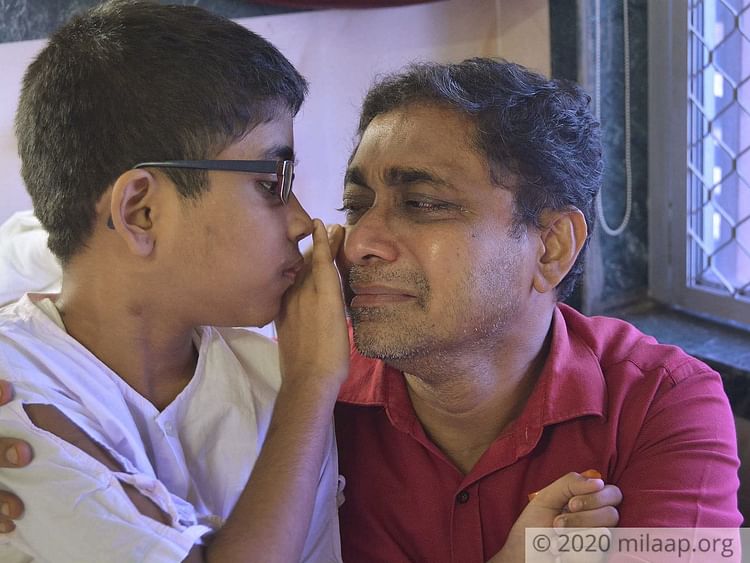 "He is slowly losing his body balance. He can't walk normally - he has to bend on the sides to get support, he drags his right leg. He was so good at yoga, will he ever go back to those times? I feel helpless as a father. I want my son to live a healthy life - is that too much to ask? But I can't even afford that," - Kamlesh.
Kamlesh teaches Marathi at a coaching centre in Mumbai. He is the sole earning member of his family - his aged parents too depend on him. Kamlesh does his best to look after everyone but now he feels he is failing. Parth needs the surgery and it will cost him 7 lakhs. There is no way he can arrange for this on his own, he needs your help.