"They removed the stitches immediately after the surgery and kept his chest open… his tiny heart was exposed for three days. It was the only way my baby could recover. He's still in ICU, unconscious and breathing through tubes. It's a guessing game now… The doctors say he is recovering but they are not sure when my child will open his eyes. I'm only holding on to my prayers now." – Bhuvaneshwari, Mother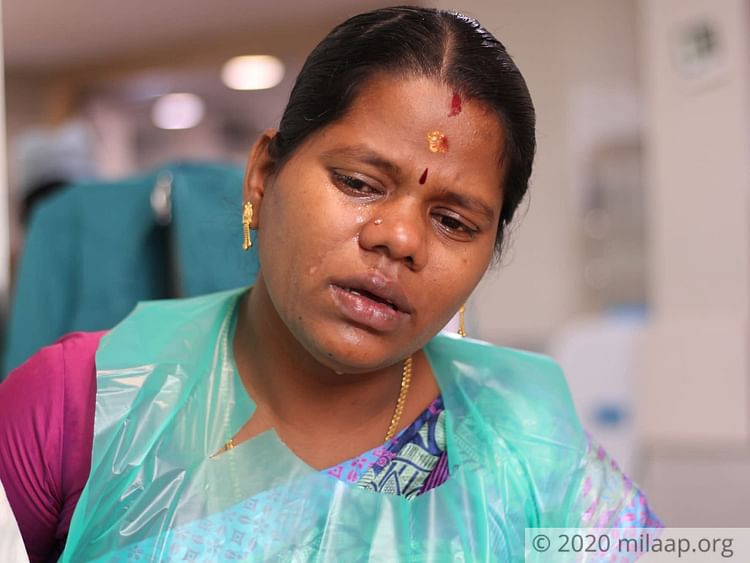 A hole in the baby's heart was killing him but his parents were unaware
When Bhuvaneshwari and Bala took their newborn Parasuraman for a monthly checkup, little did they knew about his underlying heart disease. The tests revealed that he had a hole in the center of his heart and pressure in the valves was stressing his lungs. The doctors said that their baby wouldn't survive unless he got surgery within a month.


"The news shattered us. But we gathered all our hope and took him to the city for treatment. Looking at our baby's condition the doctors here wanted to do three different operations on his heart on the same day. Cutting open his little body… I cannot imagine the immense pain my baby would have had to undergo. But it was our only option." – Bala, Father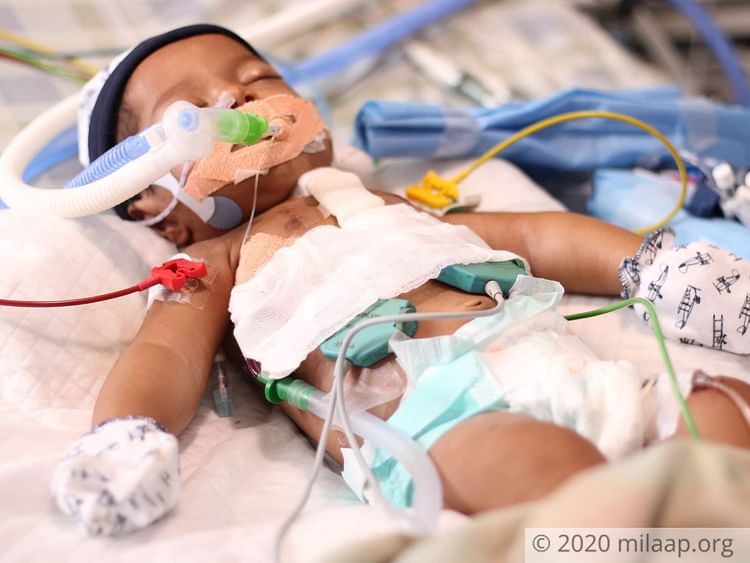 6-month-old Parasuraman had successful surgery but then immediately his heart started beating abnormally, putting too much burden on his body. A procedure was done where his stitches were removed and his heart cavity was opened again. They left it open like that until the heart stabilized. Now he is slowly recovering but only continuous respiratory support and intubation can help the baby get better.


"It's been two months since we came to this city for treatment leaving our 3-year-old son with my mother. He calls us every few hours asking 'When will you come home amma? I want to see my thambi'. Every time I lie to him and say 'We'll come tomorrow'. But with his present condition, I don't know if I can even take my baby home alive..." - Mother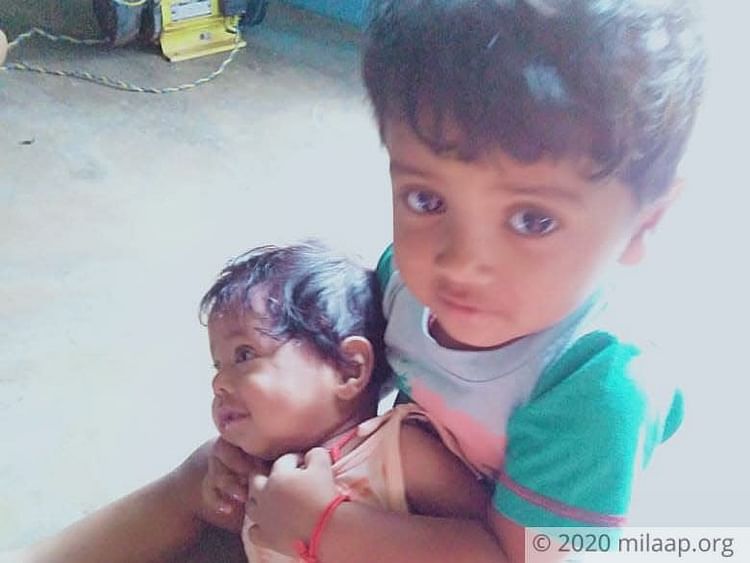 The baby cannot recover if his treatment stops
Baby Parasuraman needs continuous stay in ICU until he fully recovers. With each passing day, the bills keep increasing and it is becoming highly impossible for Bala to afford it. He has already spent lakhs for the surgery and has nothing left to pay now.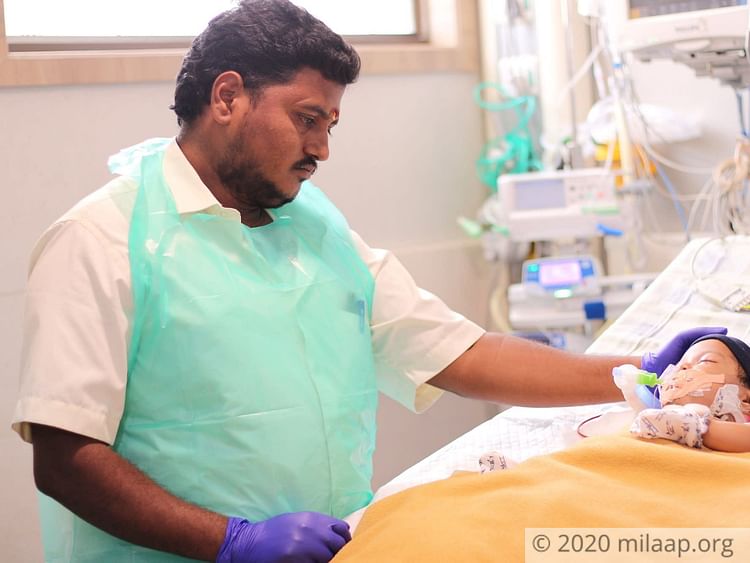 "He is a fighter. He battled three surgeries in a day and is slowly taking the road to recovery. But if the treatment stops my little boy won't thrive. I need to afford him that treatment but where will I go for 8 lakhs now? I'm a farmer. To affording all his surgeries so far, I had to pawn my land and get loans. Now all the doors are closed. Please help me..." - Father