"Just 15 days ago, my only son's life was hanging by a thread. The doctors had told us that he might not make it. Everyone had lost hope except Manju and I. How could we? He is our only reason to live. We knew that we would go to any extent to save his life, yet now our hands are tied. He needs a surgery in the next 7 days and we don't know if we can afford it," - Suresh, 10-year-old Pankaj's father.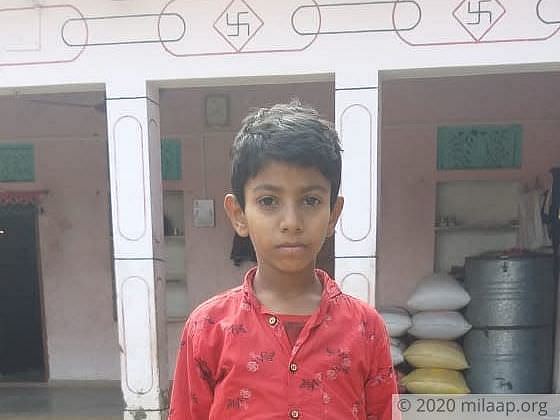 He started vomiting blood - the sight scared his parents
Pankaj wasn't a healthy child since his birth. Just a couple of months after he was born. Manju and Suresh noticed that his stomach was swollen. The parents, however, didn't waste any time in taking him to the doctor. The local doctor convinced them that Pankaj would get better with medicines.


"We believed him, gave him regular medicines, took care of him and kept on hoping that slowly my son would be fine. But 15 days ago, Pankaj vomited out blood. We were shocked! We didn't even know that this was possible. And soon he started passing blood in his stool as well. He became very weak, he could hardly sit up on the bed. My brother and I rushed him to the nearest city hospital," - Suresh.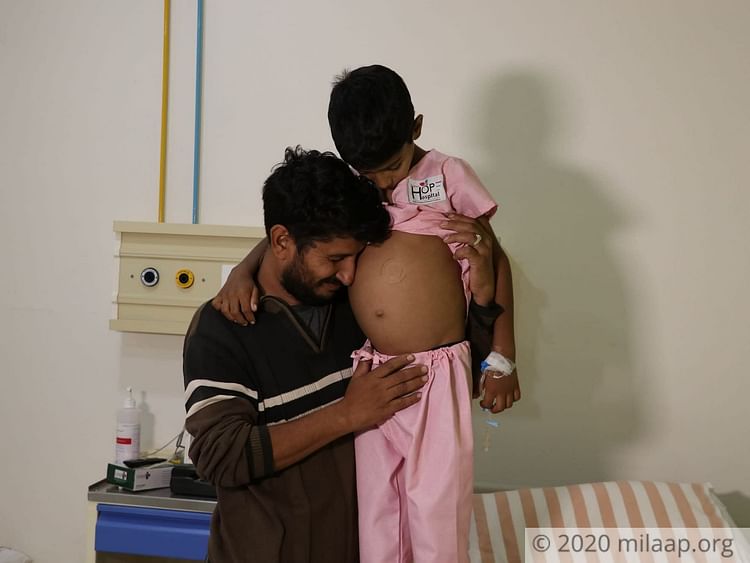 'He won't make it' - the doctors told a frantic father
With a sick child in his arms, Suresh went to a hospital in the nearest city from his village in Rajasthan. But they refused treatment saying that Pankaj was already dying.


"I couldn't bear to hear that. Not then, not ever. We immediately took him to Jaipur in an ambulance, all the while hoping that he would survive. Once in Jaipur, he was admitted. The doctors said that a ruptured vein in his liver is causing all the bleeding. His only treatment is an urgent surgery," - Suresh.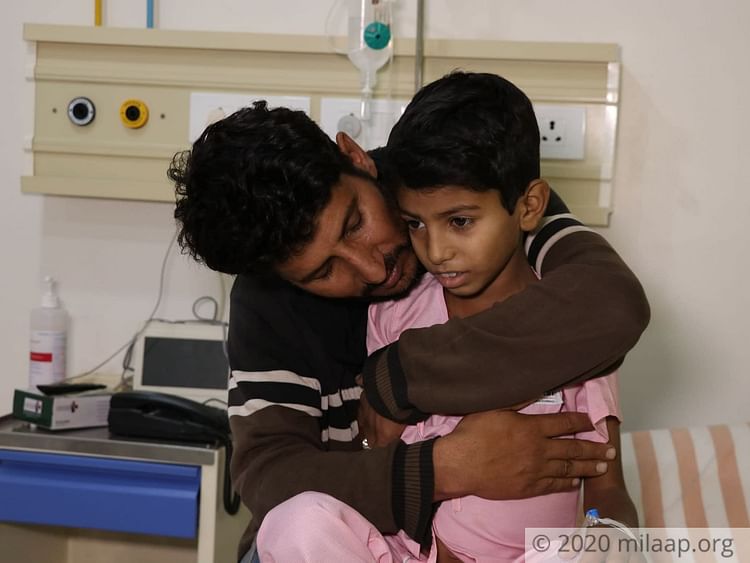 7 days - that's all the time Suresh has now
The major blood vessel that supplies blood to Pankaj's liver is blocked. It accounts for 80% of blood supply to the liver. As a result of the blockage, his liver is swelling up and he is suffering from occasional bleeding. His time is limited - he needs an urgent surgery in 7 days.


"But I am a daily wager and earn Rs 300 on days that I get work. And I have already spent over a lakh on Pankaj's treatment, all of which is borrowed. Not only do I have to return all that money but I also have to arrange for 8 more lakhs. How will I do that? Please help me," - Suresh.
Suresh and Manju have spent all they could and have nothing left to save their only child's life. A generous contribution from your side can help them in these times - click here to donate.