"Every day I fail to be a good parent. I can't provide my children with proper food, proper education to my son and now, I can't even save my daughter from this deadly disease...and that too when the cure is right in front of my eyes. I feel cursed and helpless." - Vinayak, father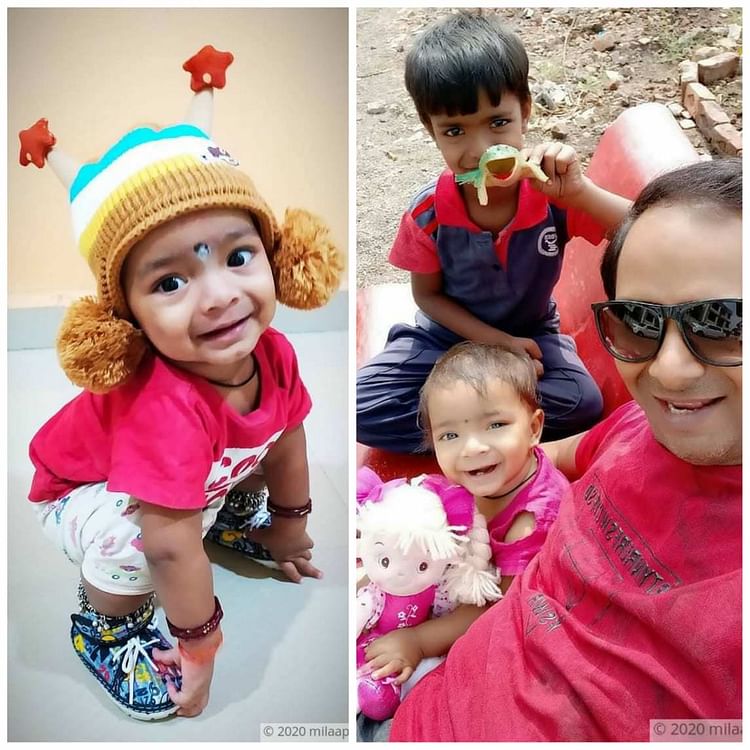 Ojasvi was just a 5-month-old baby when Vinayak and Prerna noticed swelling under her eyes and her feet. Soon Ojasvi was diagnosed with Thalassemia Major, a severe blood disease. Every month they only have one goal- to save enough for their child's transfusion and every month, as the date of transfusion nears Ojasvi gets very pale. She stumbles and falls a lot and her voice trembles in pain.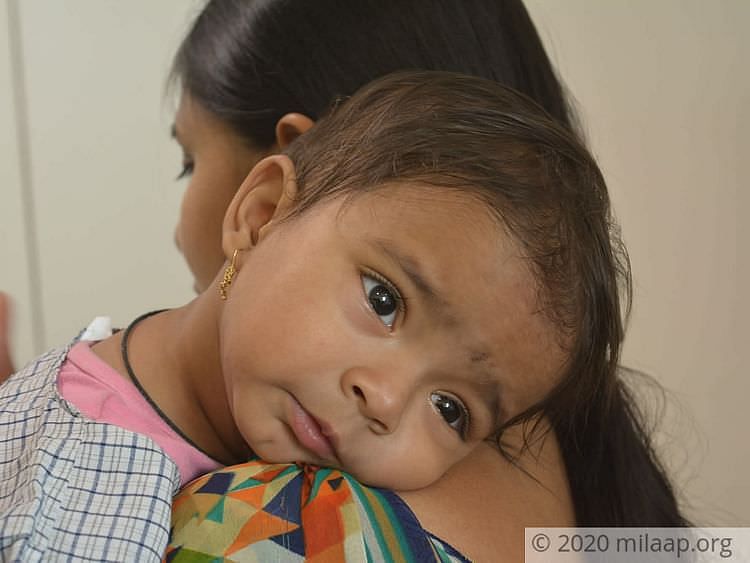 Every day is a battle in itself to keep Ojasvi alive
"She cries, screams and begs us to let her go. But we have no choice but to hold her down forcefully every time she has blood transfusions which are 4-5 hours long. It's the same with her daily medicines and it is so painful to watch her like that. Every day is a battle to keep her alive..."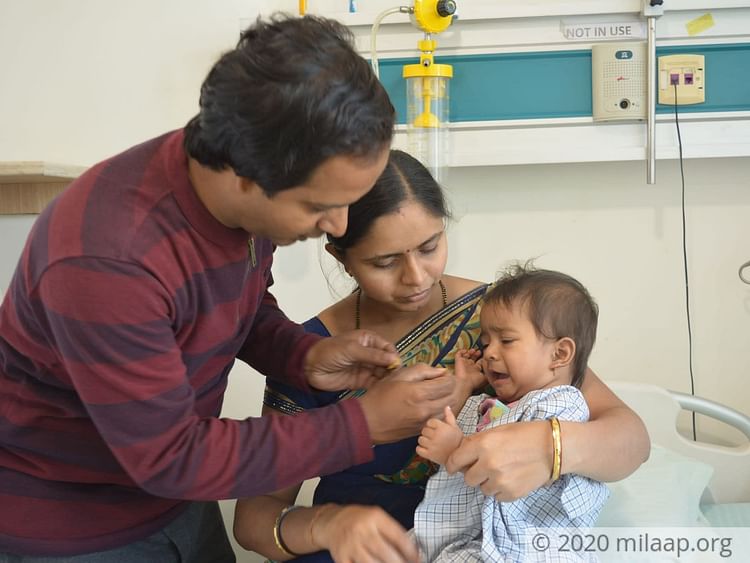 The only cure that can end this misery for little Ojasvi is a bone marrow transplant but it is way to costly for them to afford.
"When children are with parents, they feel safe and protected but my daughter is afraid of us. She is scared that we will take her for injections and give her bitter medicine. What have I done to deserve this?" - Vinayak

Vinayak works at a local hospital as a helper. They struggle to eat even a proper two-time meal with all the monthly expenses. With such a financial condition, they were forced to stop their elder son's education last year.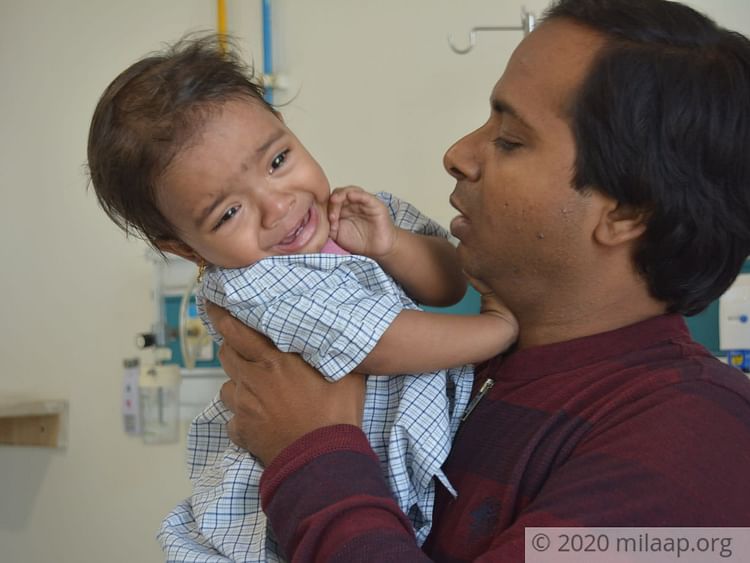 Ojasvi's 7-year-old brother is a perfect match for the bone marrow. He is too young to understand anything around him but he desperately wants to help his sister. He is always there for her and tries to make her smile and those are the only happy moments that this family has.


Vinayak has taken loans, sold every asset possible and has begged everyone he knows for help but it is not enough. The bone marrow transplant will cost 18 lakh rupees and it can't happen without your help. Your contribution can save little Ojasvi.