For the last couple of days, Suharab has been surviving on just two cups of tea. He hasn't had a peaceful night's sleep. Day and night, the only thing on his mind is how he can save his 6-year-old son, Noorullah, who is fighting cancer.

"I couldn't believe the test results. He was all healthy and fine just a few days ago. How could he now have cancer... all of a sudden?" - Suharab's eyes tear up as he says this.
Ice packs, cold baths - nothing could take down his fever
About three weeks ago, Noorullah started having a high fever. The medicines that the local doctors had prescribed didn't seem to work. Noorambiya, Noorullah's mother, started giving him ice packs - they were of no help.

"I even poured cold water on his head but the fever, it wasn't going. And then there was this lump on the right side of his stomach. He wouldn't even let us touch that. Scared, we rushed him to Kolkata. And that's when we got to know of his cancer," - Noorambiya.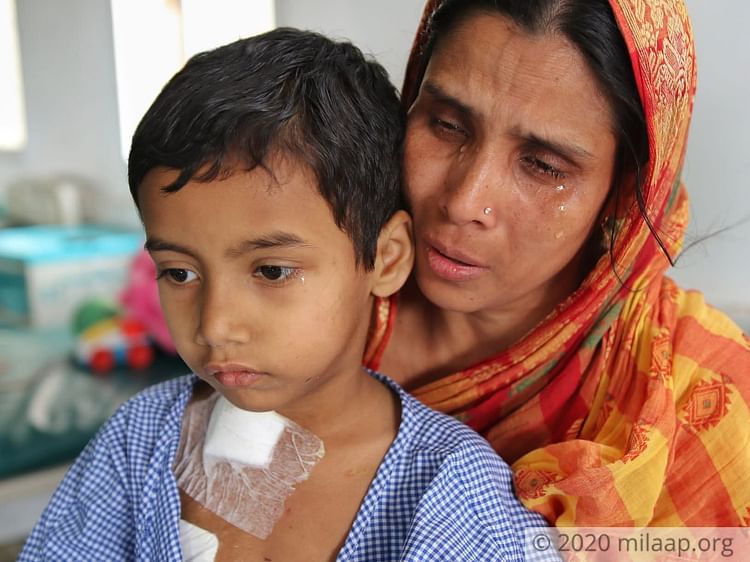 My wife keeps asking me if I will be able to afford my son's treatment - I don't know what to say
Suharab wasted no time to bring his son to Bangalore. He sold off his only piece of land and borrowed from his relatives. That's how he was able to start Noor's treatment. Noor has Wilms Tumour - a type of kidney cancer.

"I had come with a little over a lakh and now it's all over. Everything I had was used up on Noor's tests. We had rented out a place but then I was unable to pay the rent - we are now staying at the hospital. My wife keeps asking me if I can afford Noor's treatment. How do I tell her that someone who can't afford two square meals a day won't be able to afford 6 lakhs…?" - Suharab, father.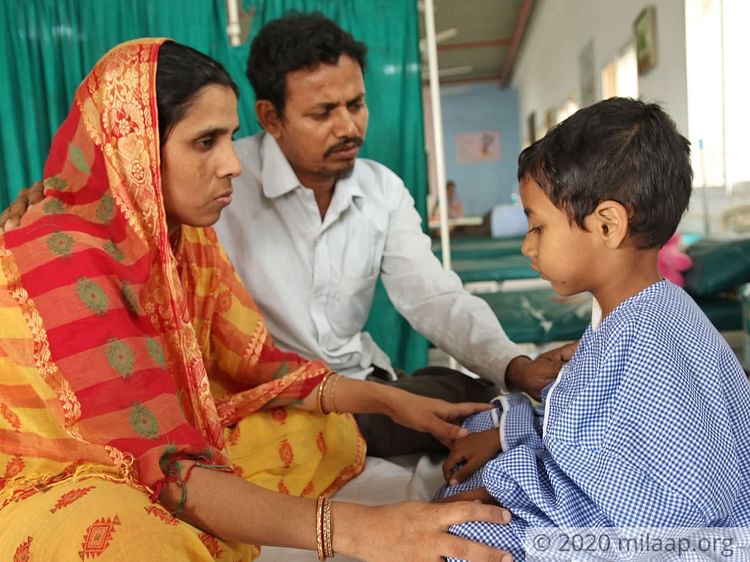 With empty stomachs and no roof above their head, these desperate parents don't know if their 6-year-old will get cured and go home. He is responding to the chemotherapy and he would need the surgery in the coming two weeks. But his parents are too poor to continue his treatment.

"I look at my wife and child and tears roll down my cheeks. I feel so helpless. I pray for Noor everyday but that's all I can do for him now. If you come forward and help me, only then will I be able to take Noor home," - Suharab.