"I couldn't watch her like that anymore. She was in so much pain, constantly itching herself. She couldn't keep a shred of cloth on her body. She couldn't sleep for days. This was no longer just an allergy. The medicine was not working, the local doctors had given up. I took her to a different hospital and the test results...they shocked us! My daughter was suffering from cancer all this while!" - Pradeep, father of Nishi.

23-year-old Nishi is fighting a type of blood cancer that is spreading rapidly. She needs an urgent transplant, that's her only hope now.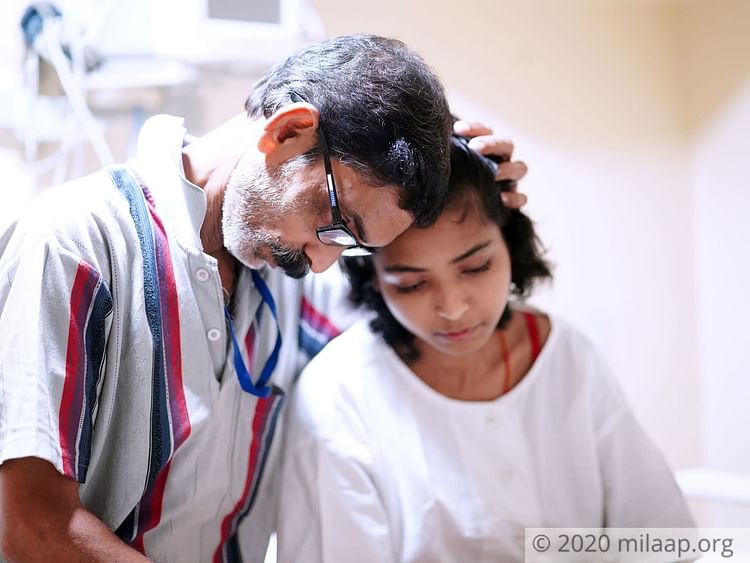 It's been three years but she has not given up
"It's never easy. Some days the pain is more, some days it is less. But it never goes away. I look at myself in the mirror and feel sad. And then I look at my father. His sad eyes, his helpless face - I tell myself, if he can go through all this just for me, so can I. I have to be strong for him," - Nishi.

The cancer in Nishi's body is aggressive. It started in her lungs and then soon started spreading to her throat. It is making her weak. But Nishi has not given up, she wants to fight cancer once and for all.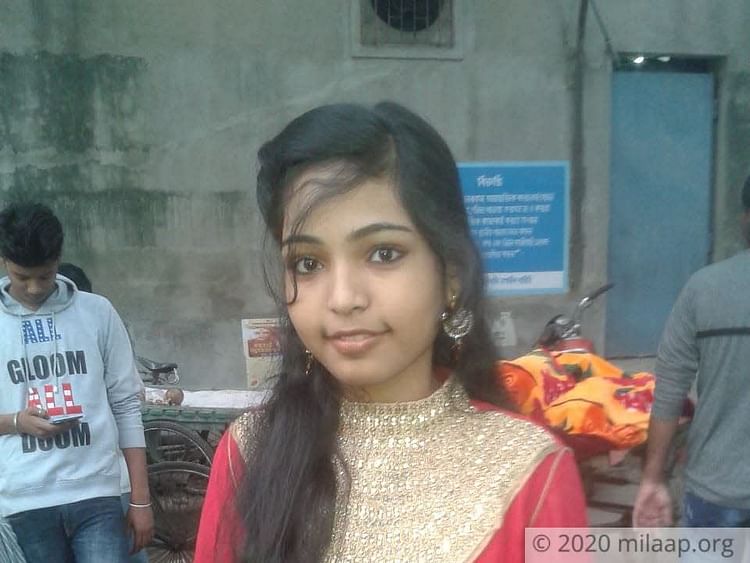 Pradeep's shop has been closed for the last three years, he has no source of income
Pradeep had a small book shop in Barrackpore, near Kolkata. He never earned a lot but it was always enough for his family. Nishi and her younger sister had just completed their graduation. Both of them were looking for jobs when suddenly Nishi was diagnosed with Hodgkin's Lymphoma, a kind of cancer that affects the immune system. Now the whole family is in shatters. Nishi's mother is now sick worrying about her daughter. She just wants her daughter to get back, cancer-free.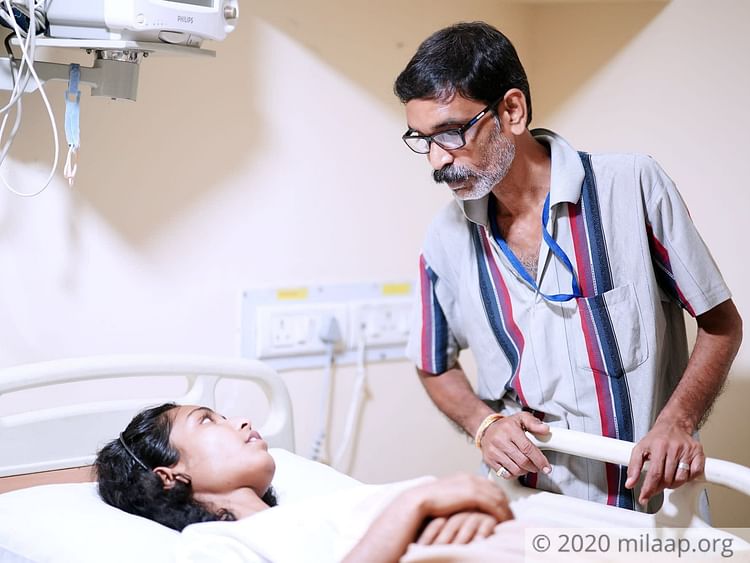 "I have spent over 15 lakhs in the last few years. I have been saving up for rainy days, even if that meant skipping meals sometimes. But I had never thought that I would have to spend all that on Nishi's cancer treatment. I have even sold my wife's jewellery. Now there's nothing left to save Nishi," - Pradeep, father.

But they need 18 lakhs for Nishi's life-saving transplant. This helpless father is pinning all his hopes on you now.


Nishi wants to get a good job and help her family. But before any of that she needs to be cured of this dangerous disease.