"Our daughter Nisha is in so much pain. She is just 15 years old, a teenager who must have been happily going to school and enjoying her friends' company. Rather, she begs us to leave her alone and doesn't want to meet any of her friends or relatives, as she feels horrible to be seen in such condition. She can't walk on her own anymore or even hold a glass of water. Her father carries her everywhere. This Cancer has broken her body and spirit completely." – Mother, Vanitha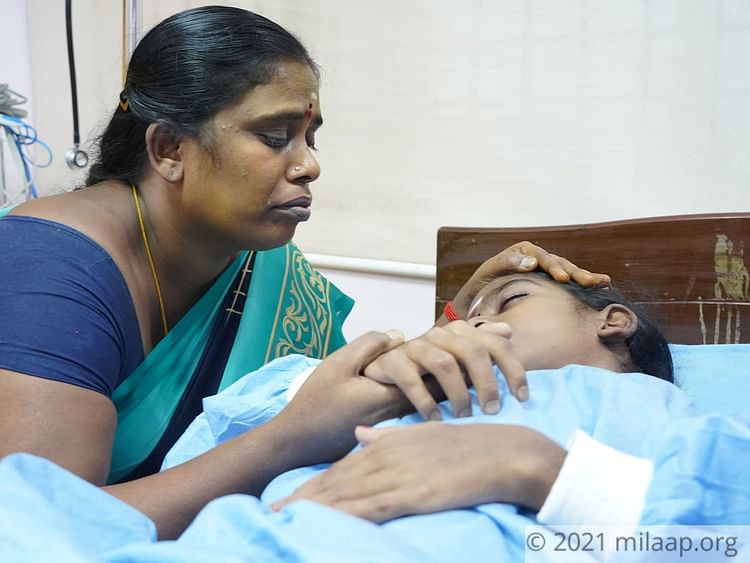 The family became miserable after being tested positive for Covid 19
Nisha was diagnosed with Chronic Myeloid Leukemia five years ago. She was prescribed a lifetime of medicines. However, things went downhill when she was tested positive for Covid 19 earlier this year. This affected her body making her weak and vulnerable. The viral disease even spread to both her parents making it extremely difficult for the family to manage the situation.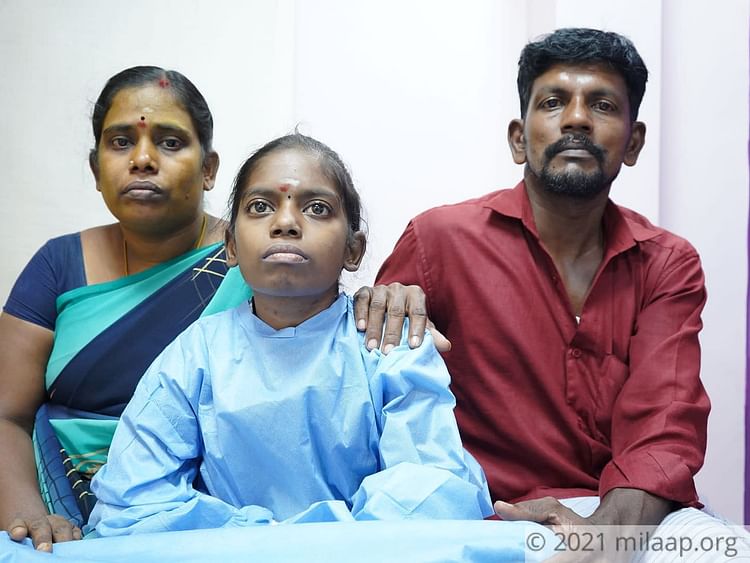 He is neck-deep in debts
"After CORONA attack, Nisha is bed-ridden. Now, the doctors say only Bone Marrow Transplant can save her life. After tests, it is confirmed that my elder's son can be a donor with 100% match. Without work for more than five months now, I have made debts everywhere to afford hospital charges and run the family. The transplant will cost INR 15 Lakhs, an amount that I cannot even dream of. You are our only hope." – Father, Mariyappan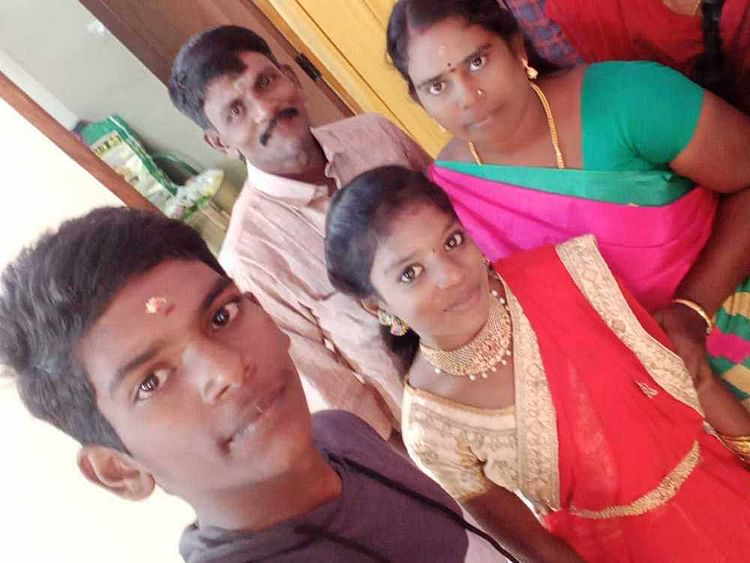 Nisha was an active girl who loved dressing up and going out to play with her elder brother. Now, she has desolated herself. For her to be able to recover, she needs to undergo intensive chemotherapy and bone marrow transplant at the earliest.

She has become so lifeless
"She hates this feeling of being in bed all the time. She cries when she looks in the mirror having lost so much hair. She is unable to come in terms with the changes in her body. She has lost so much weight and often screams in pain at night. It breaks my heart to see her so lifeless. I don't know if I can ever see her in her old self again. If I can, I'll be ever grateful for those who help us to make that happen." -Mother, Vanitha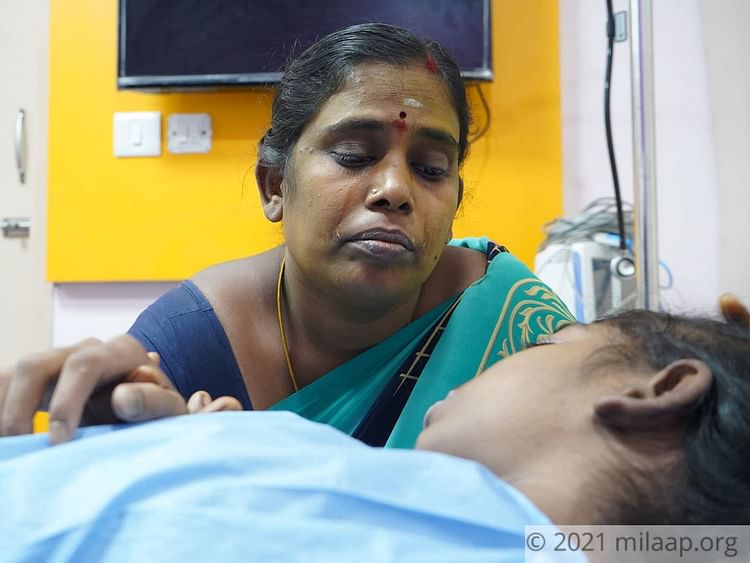 Mariyappan, a poor coolie, is at the end of the rope trying to afford his daughter's treatment. With your generous contributions, he will be able to raise INR 15 Lakh that can give his daughter a chance at life.

Click here to save Nisha.