"Nischal is a boon for us. He completed our family. You know, just 2 months after Nischal was born, my husband got a promotion at work. Everything was working out fine for us. Everything was fine till Nischal turned 1. And then started our never-ending nightmare," - Latha, 2-year-old Nishcal's mother.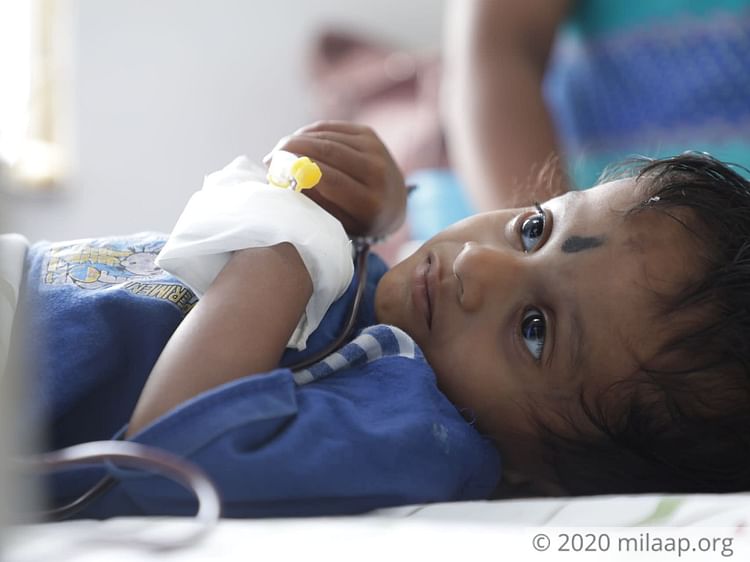 15 days in the hospital and 15 days at home - this became Nischal's reality
'Children fall sick Latha, don't worry. Nischal would be fine very soon' - all her relatives told this. And Latha and Srinivasam believed them. After all, which parent wants to think that their child is suffering from a life-threatening disease!

"But soon he started falling sick routinely. Once it was dengue, the next time it was typhoid. Few days later he would have severe diarrhea. It came to such a situation when he would stay at home for 15 days in a month and the next 15 days he would be in the hospital. What was happening to my child?" - Latha.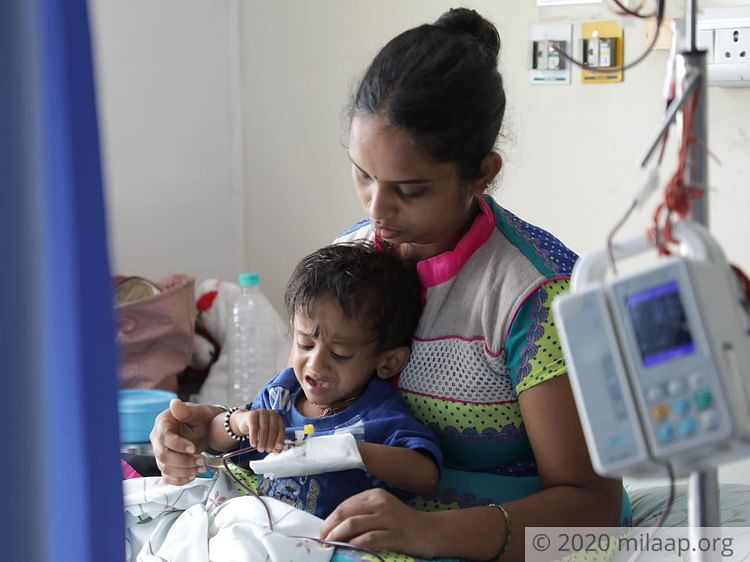 His bone marrow has failed - he needs a transplant to stay alive
Even after numerous medicine and many tests, doctors were unable to find out what was wrong with little Nischal. Months went by like that before the worried parents got to know that their 2-year-old was suffering from a dangerous disease. In the last one year, he has taken so much medicine that it would fill a vegetable crate. Their house is filled with files from different hospitals and strips and bottles of medicine. The parents has never wanted such a life for their son.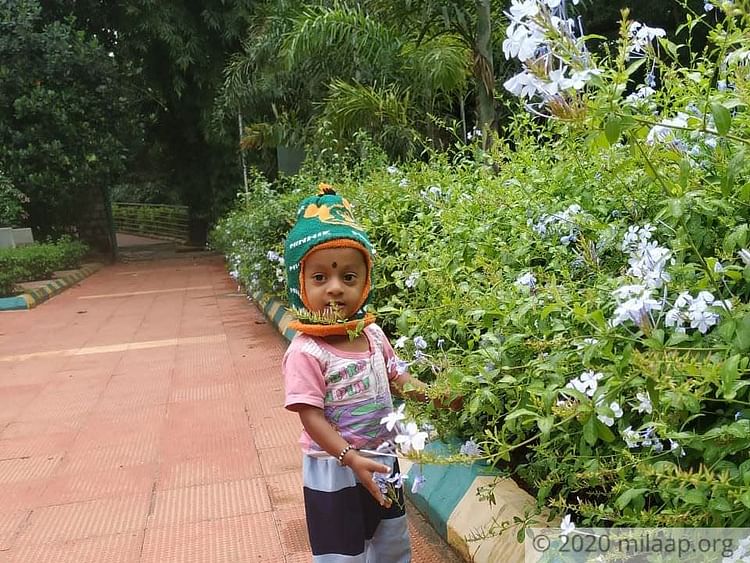 "Nischal has bone marrow failure syndrome - his bone marrow doesn't produce blood. His body is prone to infections and the only way he can get better is through an immediate bone marrow transplant. His 6-year-old elder brother is willing to donate but how can we afford 20 lakhs?" - Latha.
I can't see my child suffer any longer, please help me
Nischal is very weak - he can't even sit up on the bed for long. The little one is not gaining any weight - he doesn't eat properly. He doesn't even talk, only calls out for his Amma when he is in pain.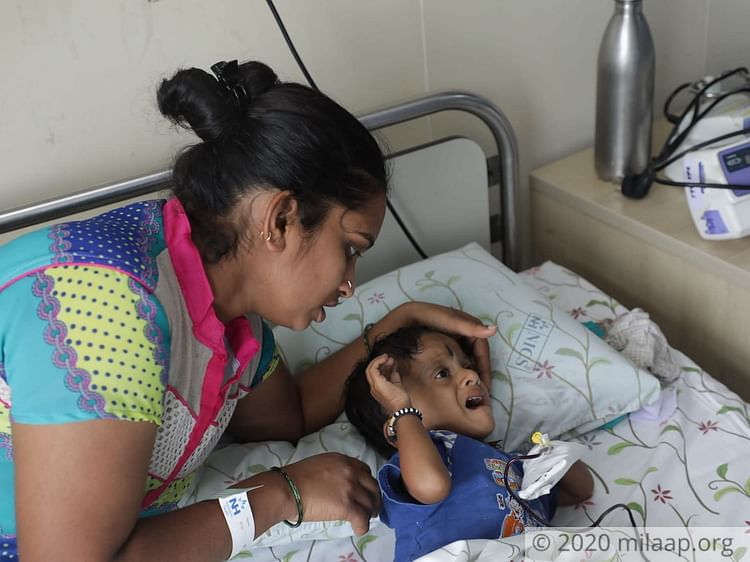 "I don't remember seeing him smiling. He is always crying and he won't let me leave his side. It is heartbreaking to see him in so much pain. Yet our hands are tied. We can't do anything. The clock is ticking and any delay can kill my Nischal. Please help," - Latha.
Srinivasam has used up all his savings for his son's treatment. He has nothing left with him with which he can afford Nischal's life-saving transplant. He needs your help, even a small contribution will these parents in times of crises.