The news of Navya's pregnancy filled the young couple with hope and dreams. They were excited to become parents for the first time and they wanted to give their baby everything they could. But the unfortunate diagnosis of their child left them devastated.
1-year-old Nihal has been diagnosed with brain tumour and needs urgent surgery followed by prolonged NICU care to recover.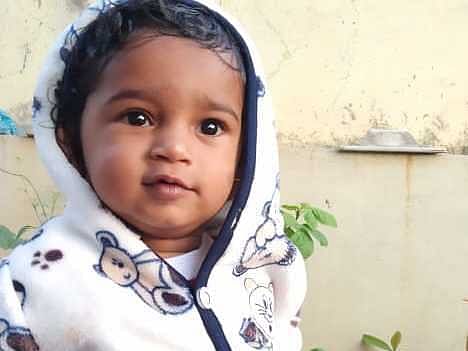 Excess fluid had to be extracted from his brain to relieve pressure
"Until the age of 1, he was achieving all his milestones and turning out to be a great kid. He learned how to walk and even run. But last month, it was as if all of a sudden he lost all progress. He couldn't stand up, let alone walk or run, and soon his arm started to droop and had no strength in them. He would just sit at one place, no playing nor crawling." - Om Prasad, father

After series of hospitals and tests, the little one was diagnosed with a brain tumour and even underwent surgery to insert a tube in his brain that extracted excess fluid regularly that accumulated in his brain.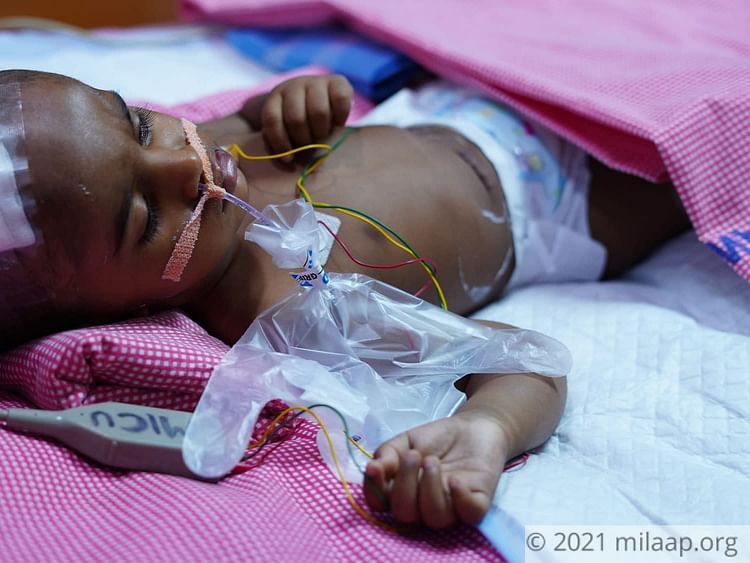 He needs continued treatment to survive
"By the time his treatment started, he was a changed child. He wasn't responding to anything we said and remained drowsy most of the time, he was barely able to hold his own body. The doctors told us about the increasing pressure that the fluid was creating and went ahead with a surgery." - Navya

After the surgery, Nihal's condition improved a lot but it isn't a permanent solution to his ailment. He needs another major surgery, a VP shunt placement, that will help the fluid to exit the body without extraction and possibly followed by chemotherapy for the tumour. However, his parents cannot afford the cost.



But they can't afford the cure, you can help
Om Prasad used to work as a software engineer but lost his job during the pandemic. The family has been struggling ever since to manage the expenses. With piled-up hospital bills, these parents have nowhere to go and without further treatment, Nihal might not be able to make it.


"Watching my kid suffer and not being able to do anything is killing me. I am trying my best to arrange funds but I have exhausted every resource I had, I don't know what else to do now." - Om Prasad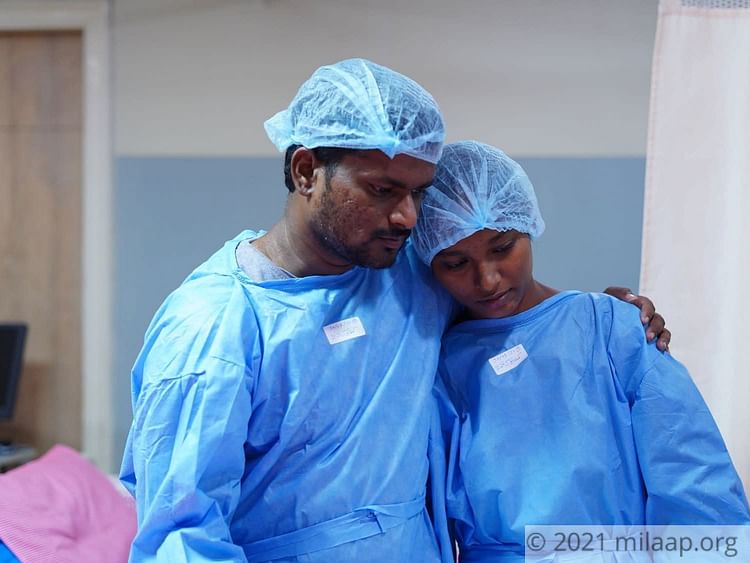 You are these parents only hope at saving their child. Your contribution can give Nihal a second chance at life. Click here to donate.