Never in his worst nightmares did Aravind Kumar imagine being in a desperate situation like this. In May, this year, he was told that his son's life was in danger because of a fatal disease, and from then on, things only started to escalate at a rapid pace. Through all this, Aravind has had to keep up a strong front for his son's sake. But every time he looks at his little boy, he feels his heart crumble.

14-year-old Nigam doesn't know that he has Acute Lymphoblastic Leukemia, a severe blood cancer, and his father can't bring himself to tell him the truth. Only prolonged chemotherapy can help the boy recover, but Aravind has no way to afford the expensive treatment.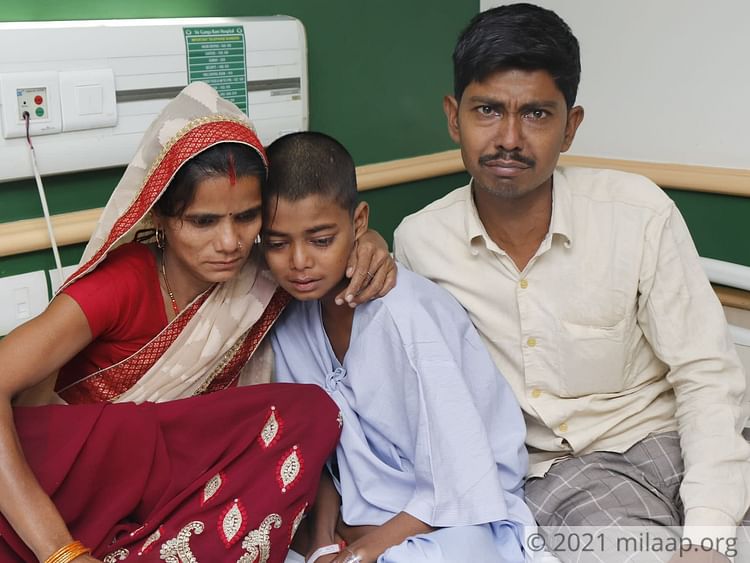 They told me he had cancer and I just couldn't believe it
About a month ago, Nigam suddenly complained of body ache and ran a high temperature that lasted for days. His worried parents rushed him to a local hospital in Agra after all their efforts to reduce his fever failed.


"They ran tests to determine what had happened. I was prepared for the results, thinking it wasn't anything serious and that he just needed to be hospitalized to get better. But when I was told my only son had cancer, I couldn't believe it! How could this be? The doctors told me I needed to take him to Delhi immediately to get the treatment he requires, or I could lose my son." - Aravind, father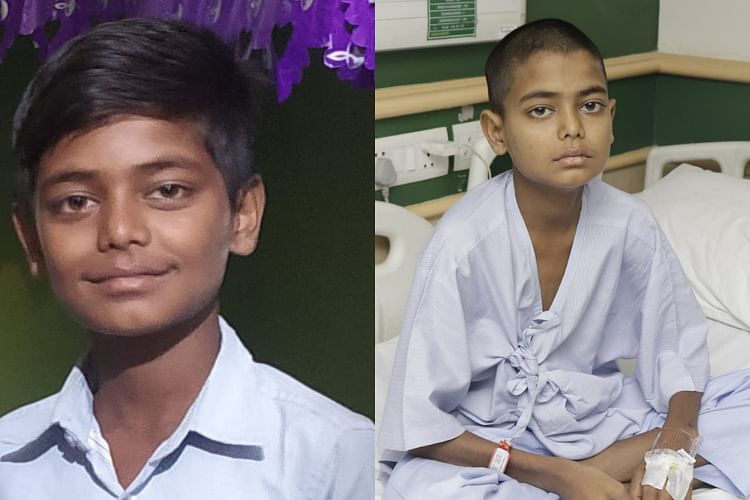 He needs prolonged chemotherapy to survive
Aravind gathered whatever money he had, and also borrowed from his family so he could bring Nigam to Delhi. He was told that his son needed to spend at least six months in the hospital, undergoing intensive chemotherapy, and the treatment was started immediately. But after Nigam was administered the first cycle, his father ran out of money to afford the rest of the treatment.


"Realizing how expensive the treatment was, I even mortgaged my house. But the money wasn't enough. I couldn't afford a hospital room and hence, had to rent a small room elsewhere, so we could go back and forth depending on his treatment. But now I have used up everything I had, and have no way to pay for the rest of my son's treatment. I have already spent over INR 2 lakhs, which was way beyond my means. Now, how will I save my son with no money?"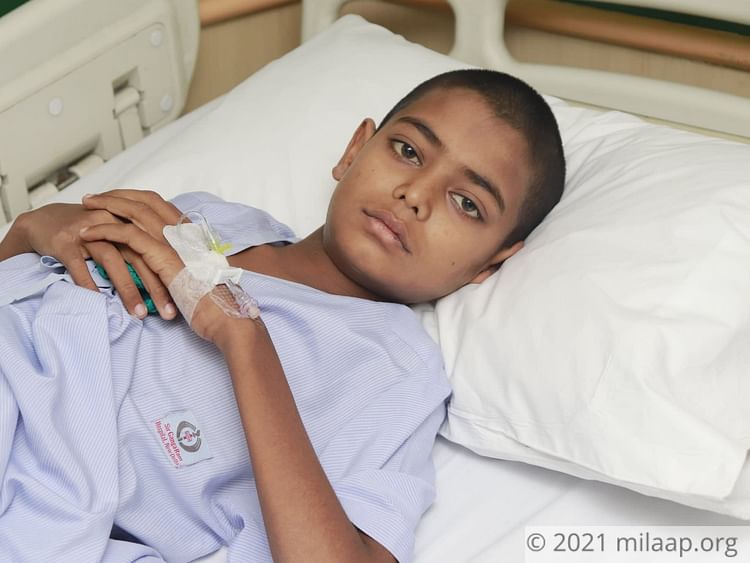 Only a farmer, he has no way to afford his son's treatment
Aravind is in a predicament with no way to pay for his son's treatment. As a farmer, he earns a meagre income with little to no savings. All that he had has gone into his son's treatment so far. Nigam is showing signs of improvement and his blood count is better than before. But in order to make a full recovery, he needs to continue his treatment which will cost INR 15 lakhs.


"He is my only son, and very precious to me. I have toiled hard and worked myself to the bone all these years, hoping to give my son all the opportunities that I was never fortunate to have. But this disease has snatched that away from him. Some days he doesn't even have the strength to walk and I have to carry him around. He knows he's sick, but he doesn't know he has cancer; that a disease is slowly killing him. He asks me why he has to sit through these treatments and I have to lie to him about it every single time. It kills me to see him like this. I want to save my son, but I can't do it on my own. Please help me..."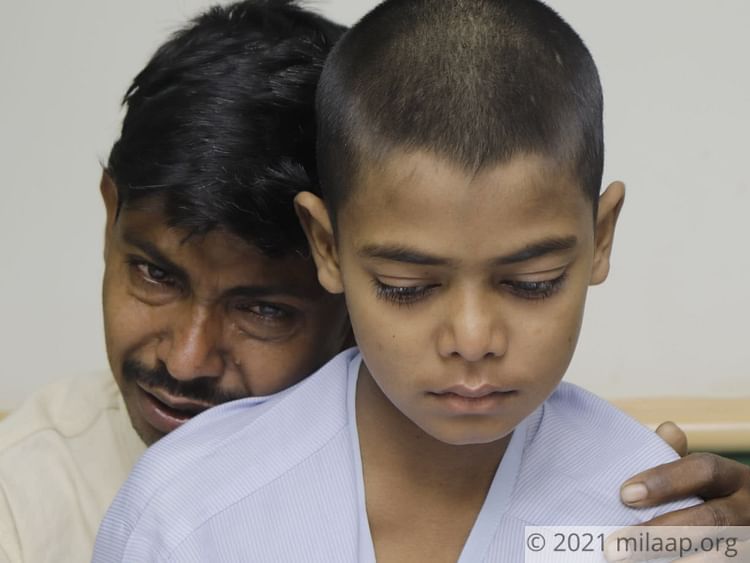 Aravind has no one else to turn to during this difficult time, but you. He hopes you will help him save his son. Through your generous contribution, Aravind will be able to afford the chemotherapy treatment that his son desperately needs to survive. Click here to donate.