'It hurts, mumma. My whole body, it hurts...'

8-year-old Naveen spoke for a few more minutes, telling his parents how much pain he was in, before he fell unconscious in their arms. The whole way to the hospital they tried waking him up, promising to buy him chocolates, a new cycle, if he just opened his eyes. But it didn't work.
"He's been unconscious for a week now. What if... what if those cries of pain are the last words... What if my son never wakes up?!"

— Saraswati, mother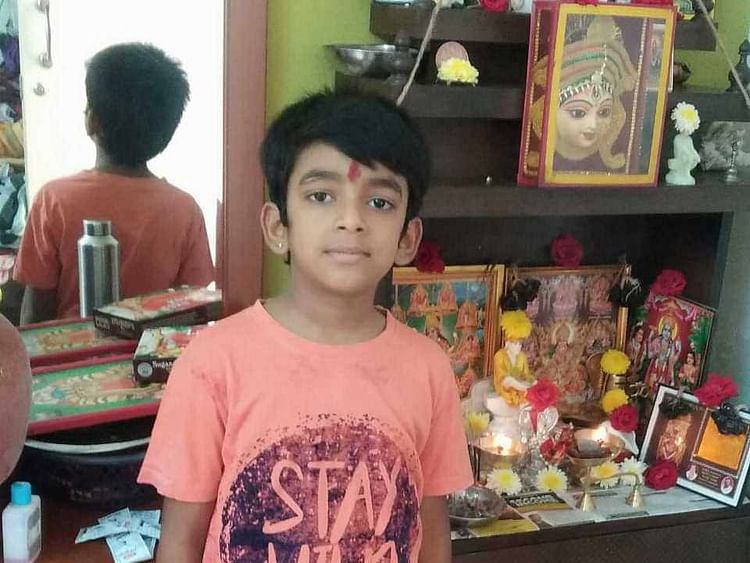 It took just one week for Naveen to go from being one of the most athletic students in his class, to getting bedridden, unconscious. His parents are terrified, and pray for his recovery.



"It's still hard for me to accept all this happened in just a week. It had started as some slight vomiting. We took him to a clinic and got him medicines for it, but then he started developing a fever.

Over the next few days his condition just kept getting worse and worse until he finally fainted!

"

— Saraswati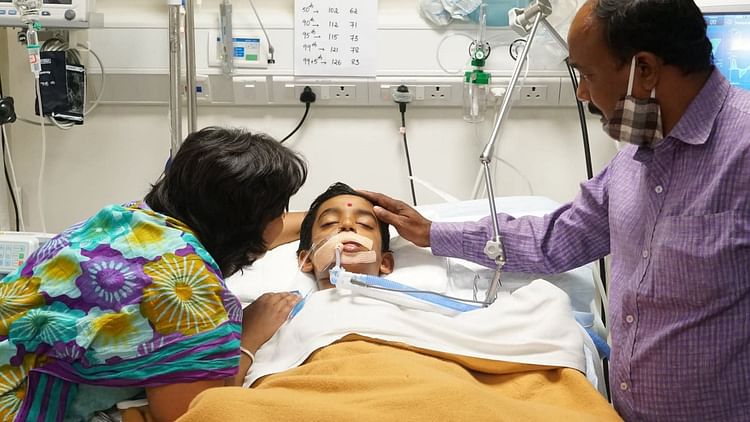 They were afraid it was COVID
"Scans have revealed that my son has a severe brain infection and that it's killing him! With the constant fever, we were scared that it might be COVID. We kept praying that it shouldn't be so, but we never guessed it could be something like this instead.

They're saying he may just have weeks before the infection kills him if we don't get help, and that he needs to stay in the ICU but the cost... I just can't afford 12 lakhs.

"

— Anoop, father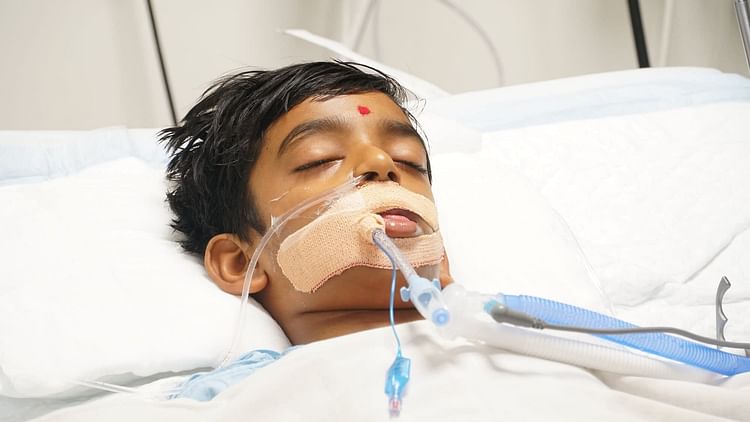 Each mini-seizure damages more and more of his brain
Because of the kind of infection he has in his brain, little Naveen is having to suffer from dozens of mini-seizures a day. These are often invisible to the naked eye, but each one is still damaging his brain more and more. If this continues, even if he survives, the Naveen that Anoop and Saraswati have known and loved for 8 years will be gone forever. Without proper ICU care, either way, Naveen's future is very grim.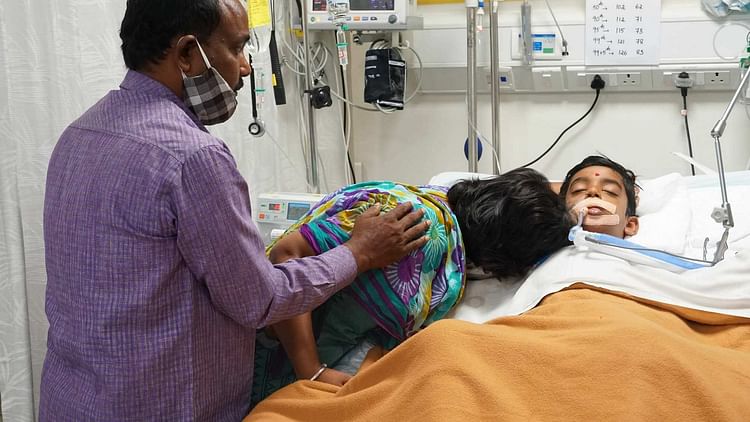 Anoop feels like his life is crumbling around him
"We can't lose him, he's our only son. But what can I do? I've not been earning any money for nearly 4 months, and even if I was, I'm only a carpenter!

I see him slipping further and further away from me, and I see my wife sinking deeper and deeper into depression, and I'm unable to do anything about it.

Please, you can help us. Help us in any way you can! Save my son's life!"

— Anoop