"They called us from the boarding school to tell that my son has a high fever. We were worried but never did we think that all this would end in my son having cancer! We brought him home, gave him medicine for the fever hoping he would be fine. But...but, he only got worse with time," - Bishnu, father of 14-year-old Narad.

Narad's fever didn't go down and soon he started complaining of body aches. Then there were lumps in his throat that started spreading in his entire body. Bishnu wasted no time in taking him to the hospital. He underwent several tests and finally, it was confirmed that Narad has blood cancer.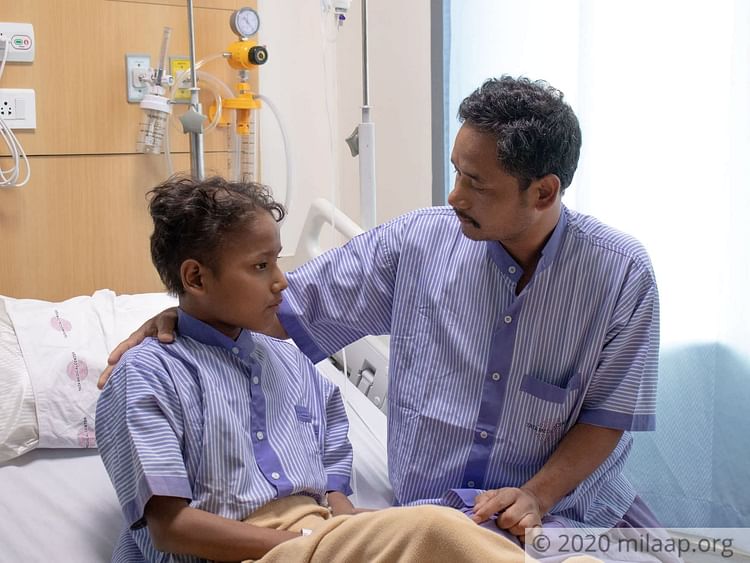 He is unable to eat anything, he is growing weaker by the day
Bishnu and Depola had no other choice but to borrow money from all their relatives and then take Narad to Kolkata. These desperate parents wanted their son to get better as soon as possible.

"We had only heard of cancer in newspapers and the TV. We didn't know what all this disease is capable till we saw our son suffer. His hair is falling and he doesn't want to eat anything. He said he couldn't, every time he drinks even a sip of water, his mouth feels like it is burning. There are nights when he can't even sleep because of the pain…," - Depola, mother.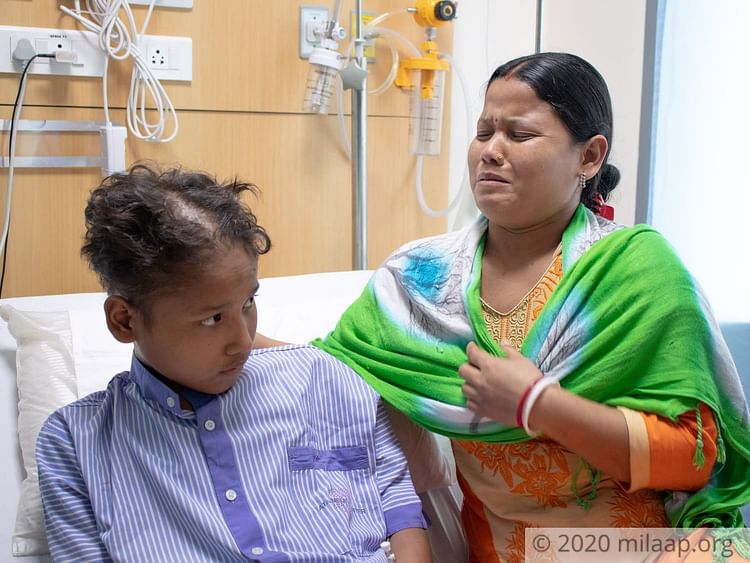 They have told me that he can get better with treatment, but…
Bishnu and Depola have been spending sleepless nights since they got to know of their son's dangerous disease. Their only worry is Narad. They are scared - they don't want to lose their son. Bishnu has no fixed income - he does odd jobs in his small village in Bihar. He doesn't get more than Rs 200 in a day.


"That is sometimes not enough to feed my family two square meals a day. How will I arrange for 8 lakhs for my son's treatment? But the doctors have assured me that Narad can get better, that he has hope if we can continue his treatment," - Bishnu, father.
Everything changed so quickly. I thought it was just a fever but it turned out to be cancer. I don't know what is but what it is doing to my body, it is very painful. I want all of this to get over, I can't take it anymore- Narad
Narad wants to go back home, to his brother and sister, he wants to go to school. But he is now scared thinking that he might not be able to make it. The only way this 14-year-old can go back to living a normal life is with your help.