"He's our first child. We'd felt so blessed when he was born, because life had finally started to feel complete. But now, it's not even been a year later, and our baby is lying in the ICU with his life on the line.

We're unable to save him on our own. You're our only hope.

"

— Karuppaiya, father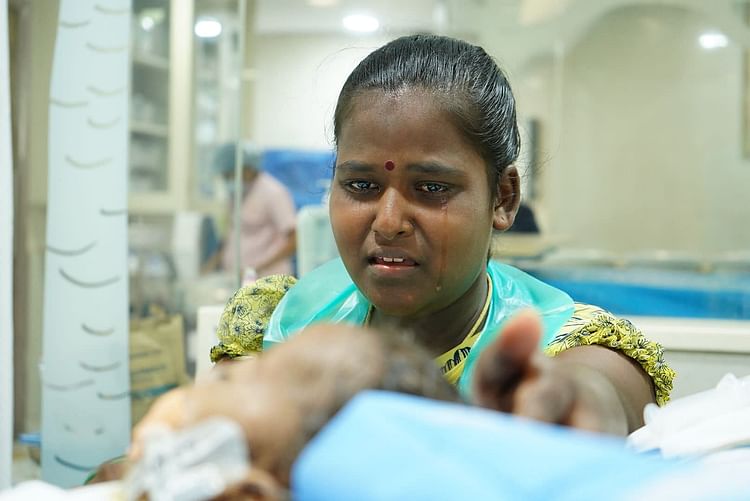 The first six weeks that Karuppaiya and Soundarya got to spend with their little one had been a time of cautious wonder. As young parents, they were learning so many things, loving every step of the journey.
"We'd had a rough year financially but his presence in the house just made everything seem brighter, and we were starting to believe that we could be happy again.

And then one morning he woke up and he kept crying himself to sleep. His stomach was a little swollen too, and he wouldn't feed.

"

— Soundarya, mother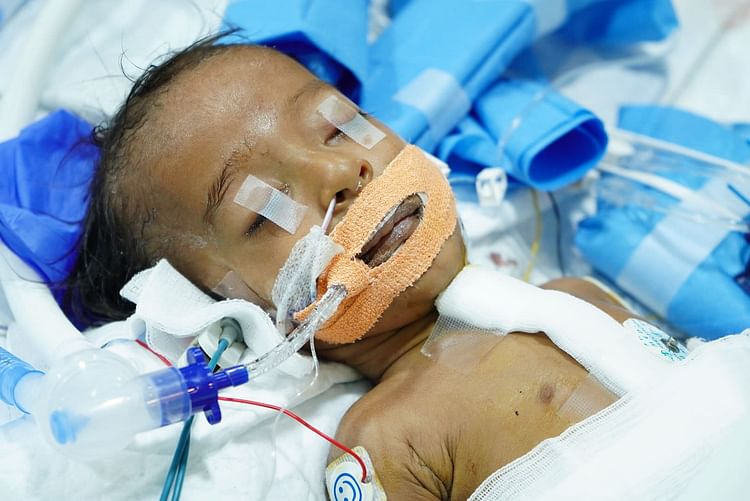 Tests revealed that he was born with a heart defect
"We took him to the closest government hospital, but they weren't able to treat him and asked us to take him to a private one. Once we got him there, they did some scans and told us that... that our boy was born with a hole in his heart. That without surgery, he might not make it past his first birthday.

With just two months left to that deadline, last week we were able to put together the money and got him that surgery. It was supposed to solve all his problems...

"

— Karuppaiya
Baby Nallasivam's condition is still critical, he needs ICU stay
Though the surgery was successful, this little one has now developed a dangerous respiratory infection. He is struggling to breathe so much that he had to be put on ventilator. Now, only those tubes are keeping him alive. He needs a few more weeks of ICU stay and expert medical care to recover from his infection, and go home a happy and healthy baby. But having spent everything they had and more on his surgery, his parents are struggling to come up with the funds necessary.
We can't lose him... he's our first child...
"I'm a daily wager, so I've never had much money. To afford his surgery we had to scrimp and save, beg and borrow, for nearly 9 months. We barely afforded it. Now he needs more than 8 lakhs to stay in the ICU and beat this infection.

Please, we don't know what to do.

We can't lose him, he's our first child.

Help us if you can, we beg you.

"

— Karuppaiya