"Naksh's cancer was diagnosed when he was just 6 months old, and now he is a little over 2. All these months, my child has seen nothing but pain. He grew around hospitals and got used to medicines, scans and injections. No child should go through such a horrible thing. To beat cancer, he underwent multiple surgeries and chemotherapy. He is so close to beating it but I am left with nothing to continue his treatment, I am failing." - Kapil, father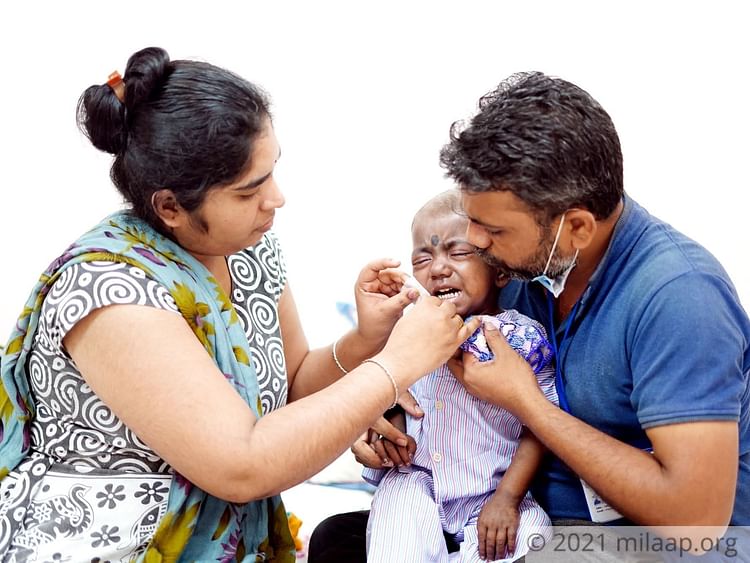 His cancer spread aggressively, damaging his organs
At 6 months of age, Naksh's stomach started to swell and there were visible red bumps on his body. Soon after some tests, he was diagnosed with juvenile myelomonocytic leukemia (JMML), a rare and aggressive form of blood cancer.

The disorder is characterized by the uncontrolled growth of an immature type of white blood cell known as monocytes, which accumulate in the bone marrow and can affect the production and function of healthy blood cells. JMML can aggressively spread to other body organs, including the lungs, skin, liver, and intestines.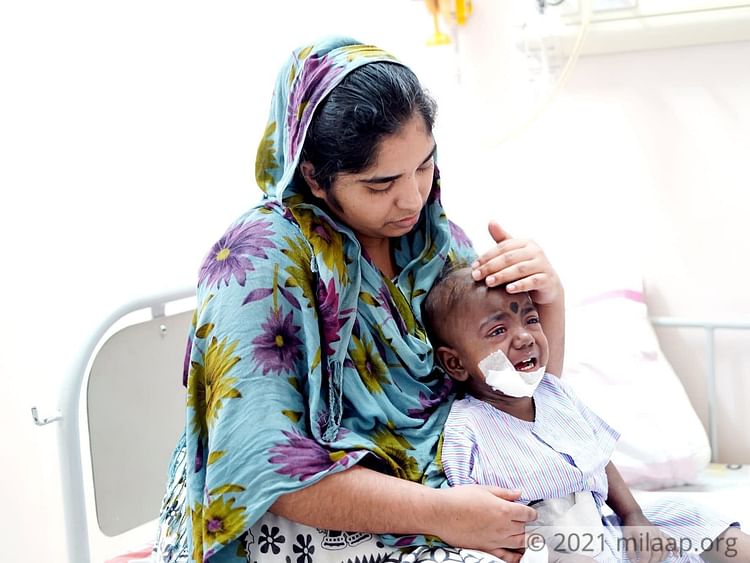 He underwent 2 transplants to beat cancer, he needs further treatment
In Naksh's case, it damaged his liver and kidney to a dangerous extent. The little boy had to undergo emergency surgery in April - a bone marrow transplant. But due to post-transplant complications, his transplant failed. Now, fate has given him another chance, a second BMT can save his life.

Naksh underwent the BMT last week with his mother as the donor. He is currently undergoing the rest of the treatment but the parents ate unable to keep up with the expenses.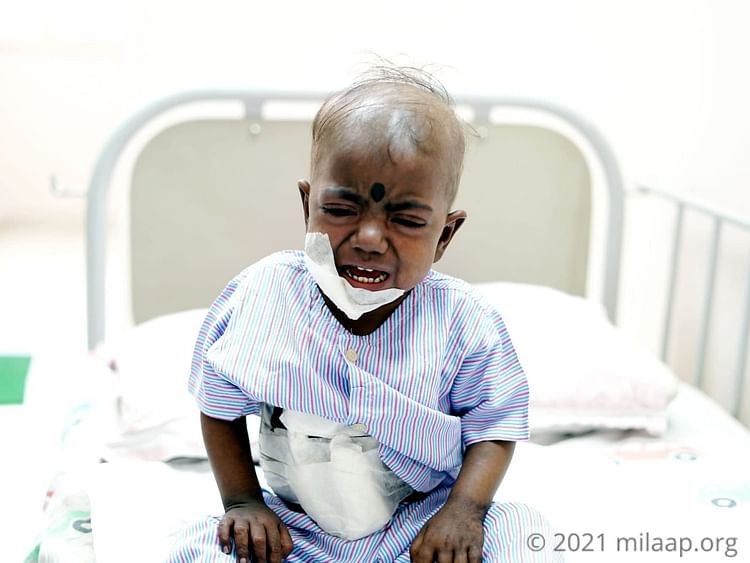 They struggle to continue the treatment
Kapil works at a small private firm. During the first transplant, Kapil took huge loans and most of his income goes into clearing those debts. He is barely left with anything at the end of the month. Now, affording the cost of Naksh's treatment is beyond his means.


"My child is scared of everything around him. He hasn't lived even a single day like a normal child of his age. I just want all this to end and give him a beautiful childhood, free of all this pain, but I am failing to do so. Please help me save my child!" - Kapil
You are their only hope. Your generous contributions can save this little child and give him a new life. Click here to donate.