Rajashekhar Pujari feels his heart clench at the sight of his son, Nagaraj, whose condition had worsened to the point that he had to be incubated in the intensive trauma unit. The 7-year-old has been through a lot these past few years, and his father hopes that this will be the last hospital they visit; where Nagaraj can finally be cured of the disease that has been tormenting him.

Nagaraj was diagnosed with

Stage IV Classical Hodgkin's Lymphoma, a type of blood cancer.

Only prolonged chemotherapy and radiation therapy can help him survive, but his parents are strapped for money and cannot afford it.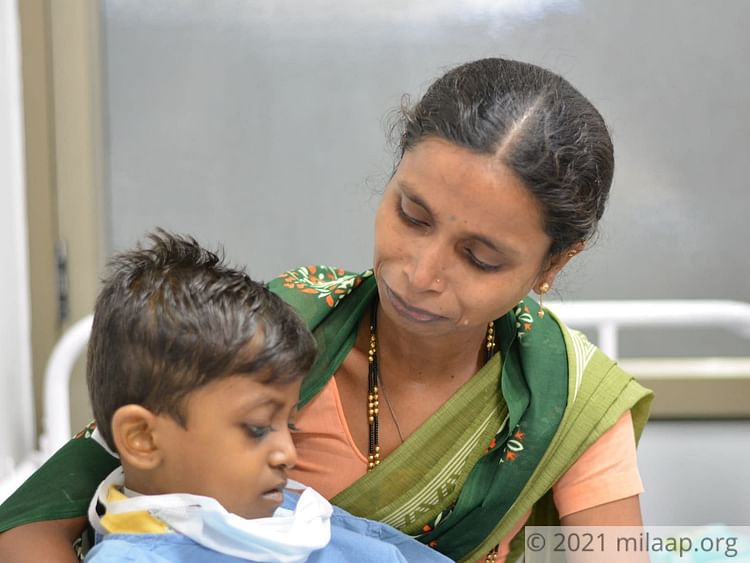 It took 3 years and visiting several hospitals to find out what was wrong
For Nagaraj, the past 3 years have been nothing short of a rollercoaster. The little boy would run a high fever, almost every other day, that would refuse to subside. The left side of his neck had begun to swell, causing a visible bump, which alarmed his parents.


"The medicines he was initially prescribed did little to ease the fever, or his pain. The lump in his neck continued to grow day by day. We shuffled from one hospital to another, until we finally found out what it was. The doctors then told us that our son had cancer, and I didn't know how to digest the news. The first thought that came to my mind was that it is a fatal disease and that I can lose my son" - Sridevi, mother.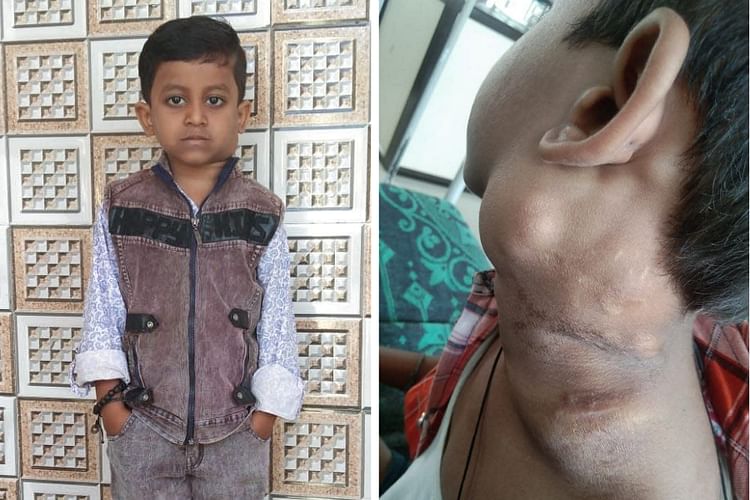 The swollen lymph nodes in Nagaraj's neck (R)
A high-risk patient, his immunity was compromised
The family hails from a small town in Karnataka's Bijapur district and they first sought treatment for their son there. The lumps in Nagaraj's neck were caused by the cancer, ravaging his body, and as a result, the little boy's immunity was compromised. He contracted tuberculosis and also suffered from kidney problems.


"The medication that was given to him wasn't working, and his condition deteriorated, until we were asked to take him to a hospital in Bangalore. He had to be shifted there via ambulance, as the swelling in his neck had triggered breathing difficulties. Our son was gasping for breath, and I felt helpless knowing he must be in so much pain, and I could do nothing." - Rajashekhar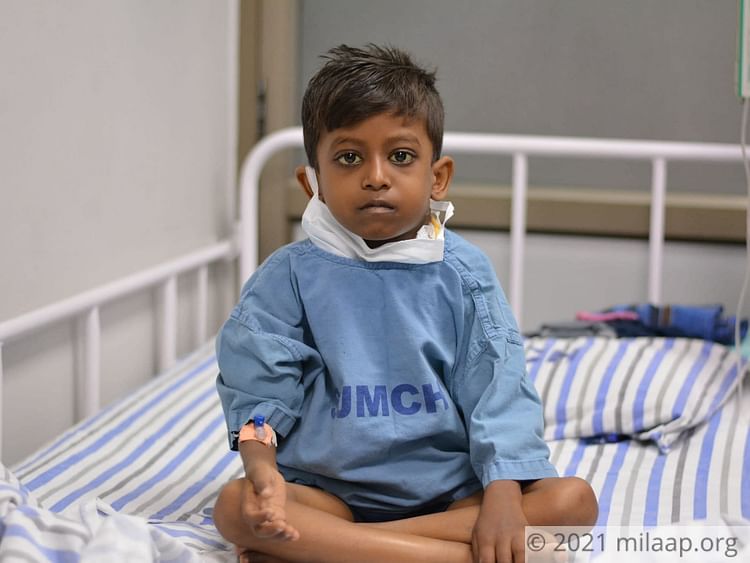 He needs prolonged treatment to recover
As soon as he was admitted in the hospital, Nagaraj underwent dialysis. He has undergone 4 surgeries to remove the lumps in the neck, but the treatment is far from over. While his kidney problem and tuberculosis persist, they are not an immediate threat to his life. What Nagaraj urgently needs now is 6 cycles of chemotherapy to beat cancer, of which one round has already been administered.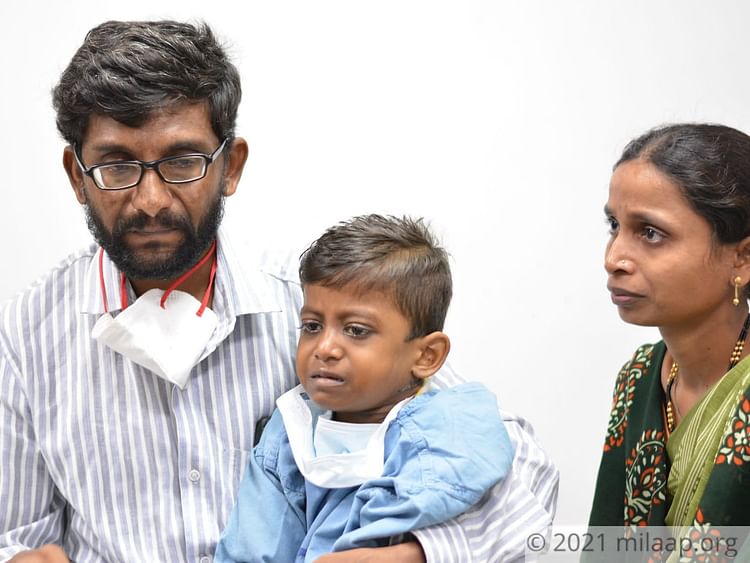 Only a coolie, his father does not have the means to afford his treatment
Nagaraj needs prolonged treatment to recover which will cost INR 8 lakh and his parents are struggling to pay for it. Rajashekar works as a coolie to support his family of 5, while Sridevi is a housewife. With their meagre income, they manage to put food on the table, but lately, due to the pandemic-led lockdown, even that has not been enough.


"I have spent over 7 lakh rupees so far on my son's treatment by taking loans and selling all our valuables. Previously,

I lost my mother to an accident and a lot of my money was spent there, as well. Now, I am neck deep in debt and have nothing left

or no other family to lean on during this tough time. Where will I get so much money from? I can't lose my son like this, knowing there is a way to save him. Please help me!"
Nagaraj has suffered so much for a child his age, and Rajashekhar just wants his son to get better soon. You're their only hope now. With every contribution you make, this 7-year-old boy will be that much closer to a new life. Click here to donate.