As Gayatri stood outside the ICU, for the first time she felt such loneliness since her husband's death. She felt as if there was no one in this world who could help her right now. Her only child is lying in the ICU, comatose. He had a very severe road accident, and she can't afford his ICU stay anymore. She feels so much more guilty as she stares at her son's motionless body. 'Why wasn't it me, why did it have to be you, son' - she keeps muttering to herself.

"If anything happens to my son, there will be nothing in this world for me to live for anymore. I am standing at such a crossroads where if I can't afford my son's treatment, I will lose my reason to live," - Gayatri, mother.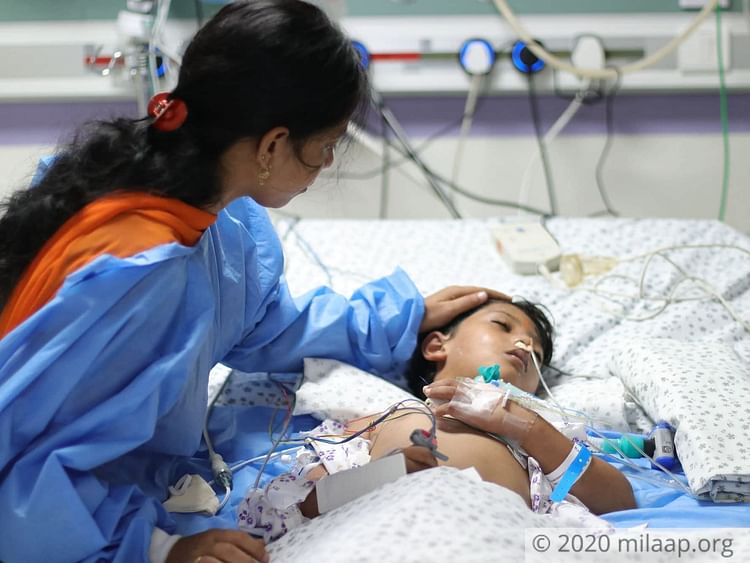 'In a fraction of a second, our lives changed for the worse'
Gayatri was in a car with her son returning from Vijayawada to Kadapa, their hometown. She was returning from a puja commemorating the death of her husband and wondering how these 7 years have passed since his death, how things have changed since then. They had stopped for a small break and little Navaneet was exploring the area when a car came from behind and hit the child. Navaneet screamed out in pain and called for his mother. Gayatri was horrified at the sight, and for a moment she imagined the worst.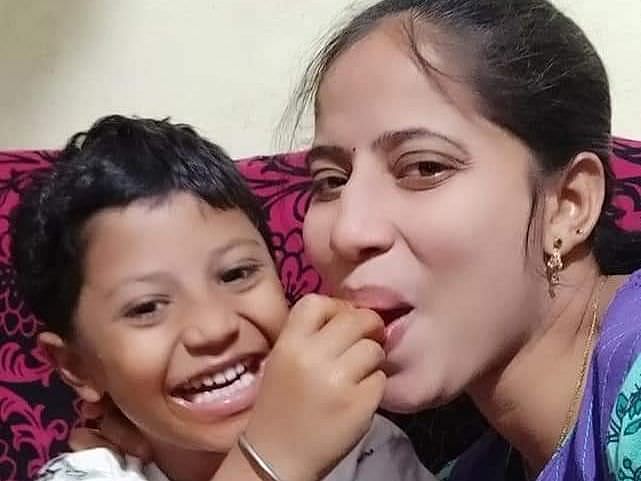 "I rushed him to the nearest hospital. They said his condition was too serious and that they couldn't treat him. We left for Hyderabad immediately and reached there that night itself. All the while worrying if he would be alive until then," - Gayatri.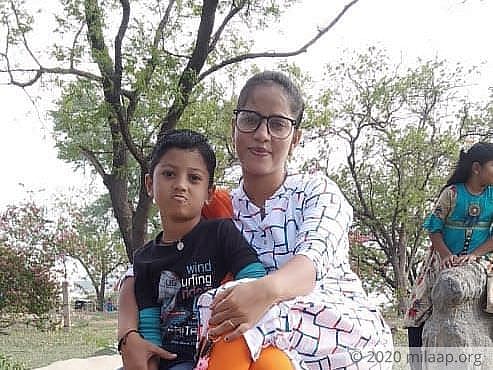 7 days in ICU can save him, but Gayatri can't afford it
"When I lost both of my parents, the only support system I had left, shortly after my husband died, I knew I still had to carry on for my son. It was not easy, but I struggled and got myself a job, we carried on despite the hardships. Navaneet started going to school. I tried my best to fulfil all his needs, and he always loved going out with me. But look at him now... lying motionless in the hospital. He doesn't even open his eyes when I call out his name…" - Gayatri sniffles.

Navaneet is suffering from a severe head injury and also has infections in his lungs and his legs. Although his legs are recovering, he still needs physiotherapy for them. Another week or so in the ICU can cure him and Gayatri will be able to take him home. But she doesn't have anything to continue his treatment.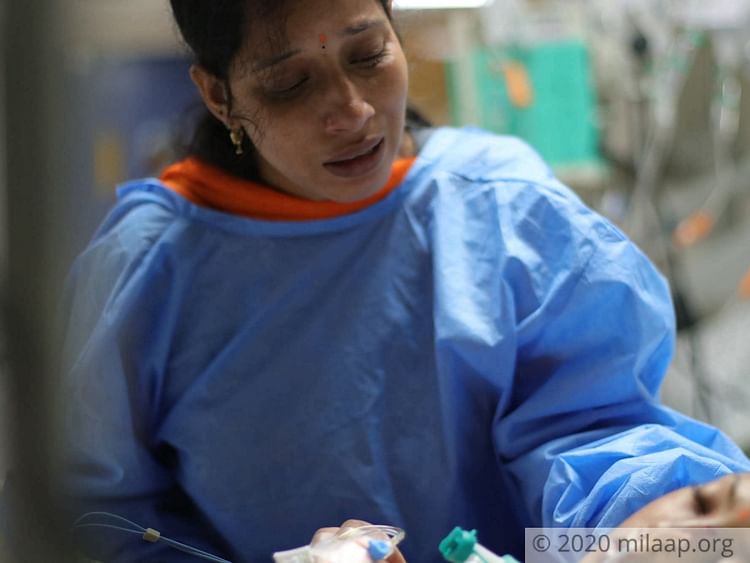 "I have used up everything for his treatment, yet it's not enough. Will I lose my son? Will I helplessly watch him die? Please help me," - pleads this widowed mother.
With your help, Gayatri can take her only child back home. Even a small contribution would matter so much. Click here to donate.