"We were so happy. After so many years we finally had another child, but now he's dying!
He's in so much pain all the time now, I just can't bear to see it! No mother can tolerate this!"
— Lata, mother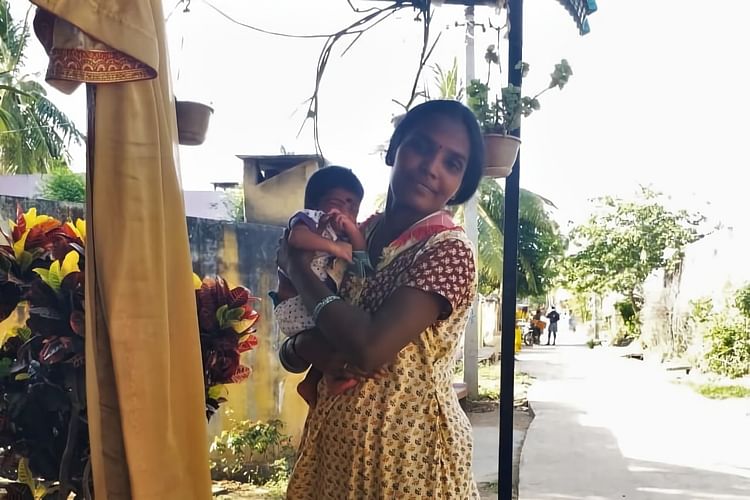 Baby Muneeswara had come like a miracle to Muneendra and Lata's small but content life in Andhra Pradesh's Chittoor district. But just months later, one morning, the little one developed a fever. His parents didn't know at the time what the fever would come to mean.


"We took him to a local clinic and they gave us some medicines, but they didn't work. So we took him to another clinic, and then another. Over the next 7 days we must've taken him to half a dozen clinics and hospitals, and the whole time he just kept getting worse. When his eyes started turning yellow, one doctor said there could be something wrong with his liver, and asked us to take him to Bangalore. That itself scared us, but when he asked us to hurry, and said his life could depend on it... we were terrified." — Lata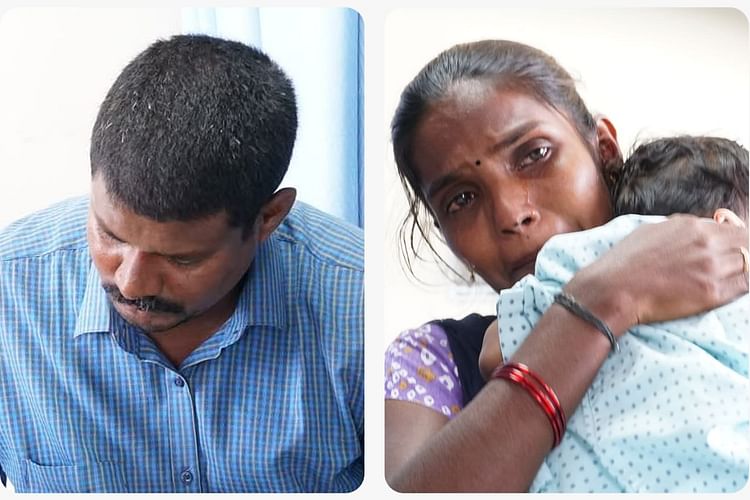 Their worst fears were confirmed
"The entire way to Bangalore we just kept imagining the worst. And yet, somehow, when we got here and the doctors did their tests which showed us that our son was dying... it still felt like a punch to the gut. I had to hold Lata to keep her from fainting, as they told us all the detail: that Muneeswara was born with some birth defect in his liver, that his liver was almost 100% damaged as a result, that if he didn't get an urgent liver transplant, he would die..." — Muneendra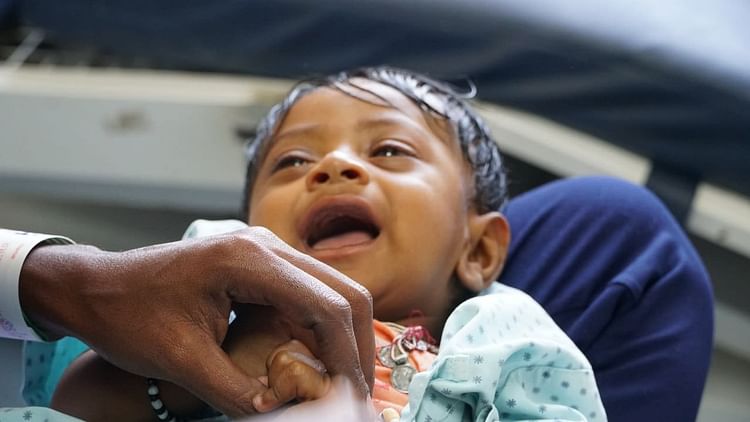 Their baby is running out of time
Muneeswara has Biliary Atresia, a defect in the liver's bile duct that causes severe damage to the liver, and causes a build-up of toxic bile in the bloodstream — his own body is poisoning him. His stomach is starting to swell as a result, his eyes are bright yellow, and he's in pain all the time. The only way to keep this condition from killing him now is for this little baby boy to get a liver transplant. For the past few weeks Muneendra has been trying his best to gather the money but, unfortunately, he will not be able to afford it on his own in time — this 4-month-old is dying now.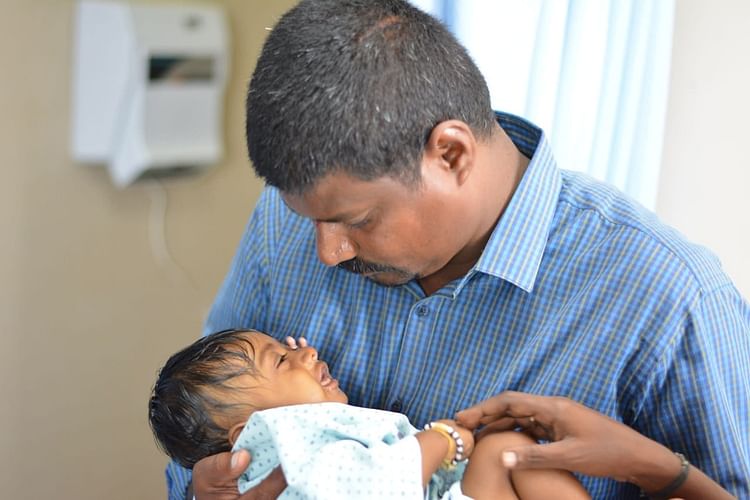 This father simply cannot afford the treatment
"Over the past few weeks I've spent nearly 2 lakhs for my little boy. My savings covered just a fraction of that amount; the rest was through loans. I'm just a door-to-door salesman. This morning I was supposed to buy more of my son's day-to-day medicines, the only thing keeping him alive as of now, and that too just barely. But I looked in my wallet and there was just 9 Rupees..."

These parents have never been this desperate, this helpless. All they want is for their baby to stop suffering, to live, to grow up and have a great life.

You're their only only hope. Click here to donate.