It's tough for a family dealing with cancer and for the patient, it is life-changing, with pain beyond compare. But if the person is just 4 years old - a child who doesn't even understand why he is going through so much pain - the world for that family seems to be crashing. Little Khubaid suffers from not one but 2 cancers that are killing him.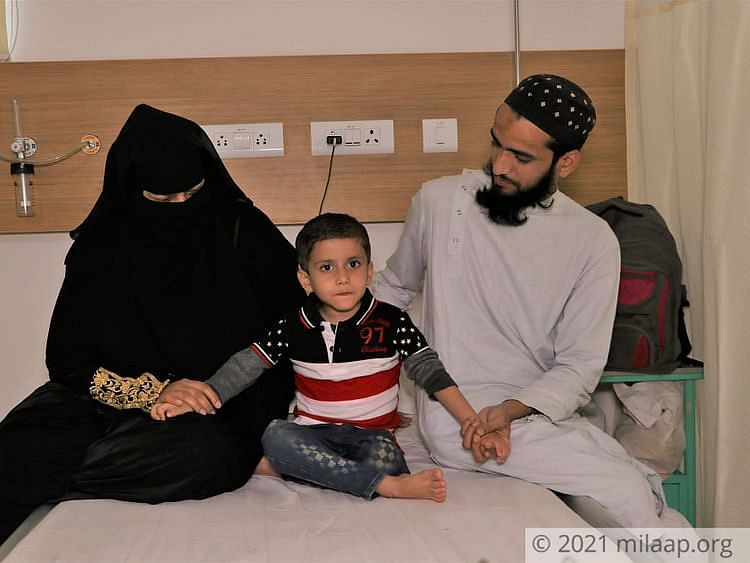 In February 2020, Khubaid had a high fever, his blood levels went down dangerously and he was admitted to the hospital for 14 days. But before they could run tests, the nation went into lockdown. Being a daily-wager, Zubair, his father, struggled to put food on the table and things just kept getting worse for the family. They survived on the food distributed by kind-hearted people. Months passed by and Khubaid's condition only got worse.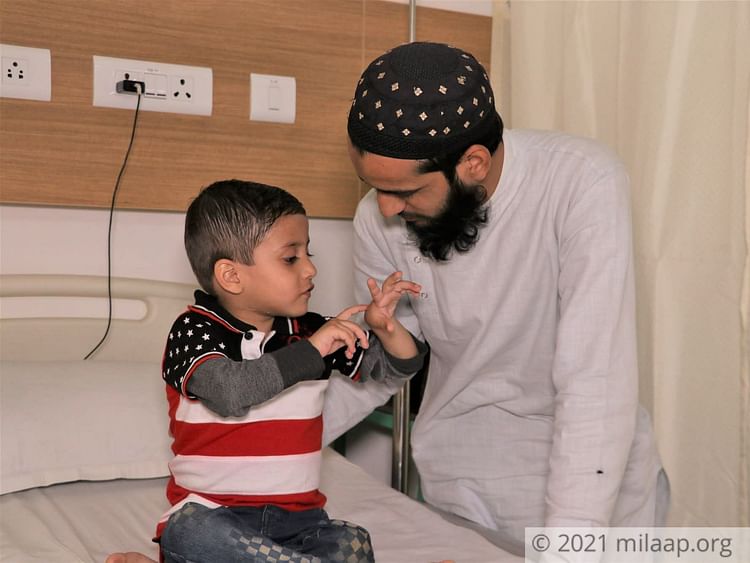 Any further delay and his heart could have failed
"Khubaid's stomach and legs started to hurt. He was in so much pain that he kept crying continuously till he got tired and fell asleep. But then he started getting weak too; he didn't have the strength to stand up or even move his body and we rushed him to the hospital. The doctors said that if we had brought him in any later, his heart could have failed. He had no blood in his body. I almost lost my son that day and I don't want it to ever happen again." - Rehnuma

Khubaid was diagnosed with Acute Mixed Lineage Leukemia, a rare case of 2 types of blood cancer. The cancer is spreading aggressively and he needs immediate treatment to survive. Only chemotherapy followed by a bone marrow transplant can save him.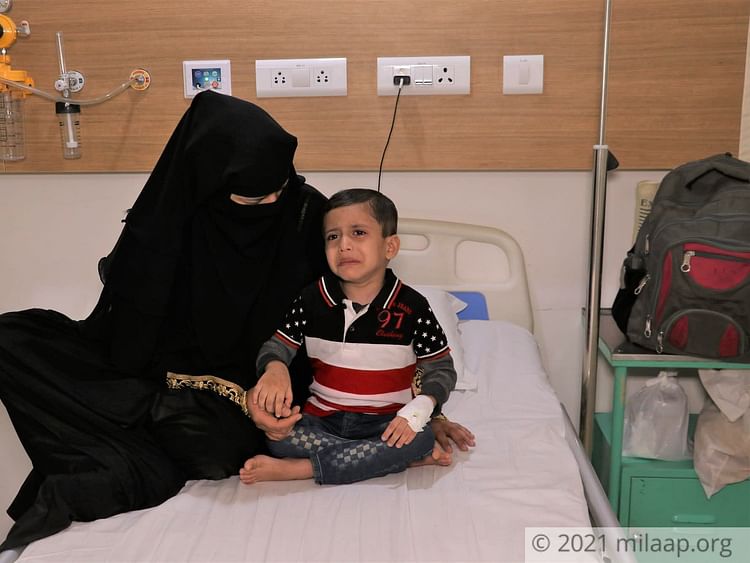 Only you can help
"Every day I go out seeking for help, I beg everyone to save my child. But no matter how hard I try, I will never be able to afford the treatment.

Please help me!"

- Zubair, father
The treatment will cost them lakhs which these poor parents cannot afford. Every rupee is so important for them right now and your help can save their child. You can give him a new life by contributing. Click here to donate.