Ishtiyaq and Ruksana were overjoyed when their baby came into this world. They were eagerly waiting to go back home and start their new journey, but just within a few minutes of birth, the doctors rushed the child for emergency tests as they noticed him gasping for breath.
"For a moment everything seemed perfect but then our world came crashing down when the doctor told us our baby has a hole in his heart and that he needed surgery to survive, without which he would die.

"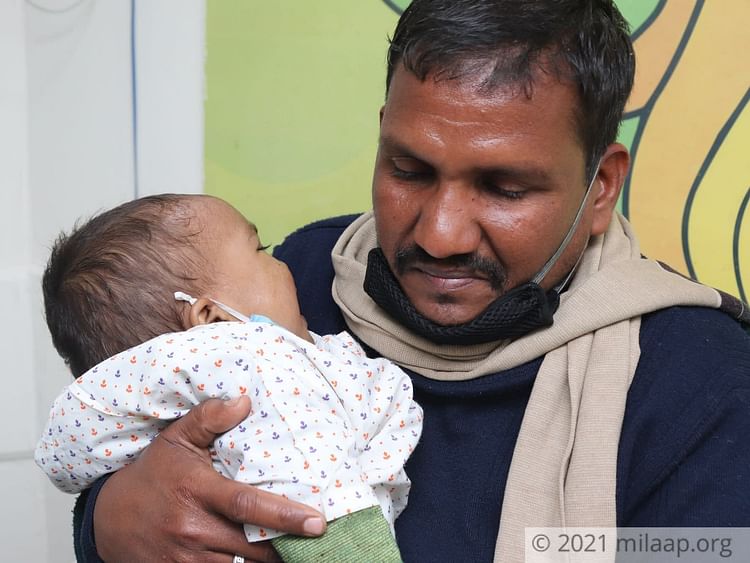 Despite gathering every rupee they can for a year, they are failing to save him
When Ishitiyaq got to know that they would need lakhs of rupees to save little Mudassir, he was scared but he didn't lose hope. He started working harder and would even take two jobs a day if he could but then the pandemic hit them. Their condition got so bad that they didn't even have food to eat let alone money to afford the medicines.


"We skipped meals, begged and borrowed to survive, we gathered every rupee we could in hope to get our child the life-saving surgery but, we are nowhere close to what is needed. His condition is getting worse and time is running out. I don't know what to do or how to save my child, I am failing as a father." -Ishtiyaq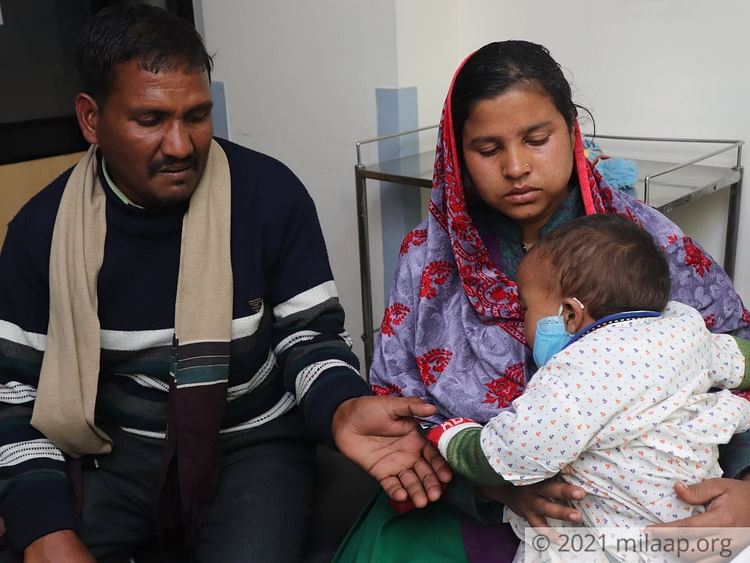 Mudassir has seen nothing but struggle and pain since his birth
1-year-old Mudassir's condition is very fragile. His body is weak and lacks sufficient oxygen. Even the slightest infection, fever or even cough can be fatal for this child. His body cannot fight back.


"Mudassir has seen nothing but struggle and pain since his birth. There are times when my child breathes heavily and widens his eyes, he gasps so badly for air that it scares me. I can't sleep at night fearing to lose my child, fearing when he might stop breathing. I feel so helpless, unable to help him, unable to ease his pain…" -Ruksana, unable to continue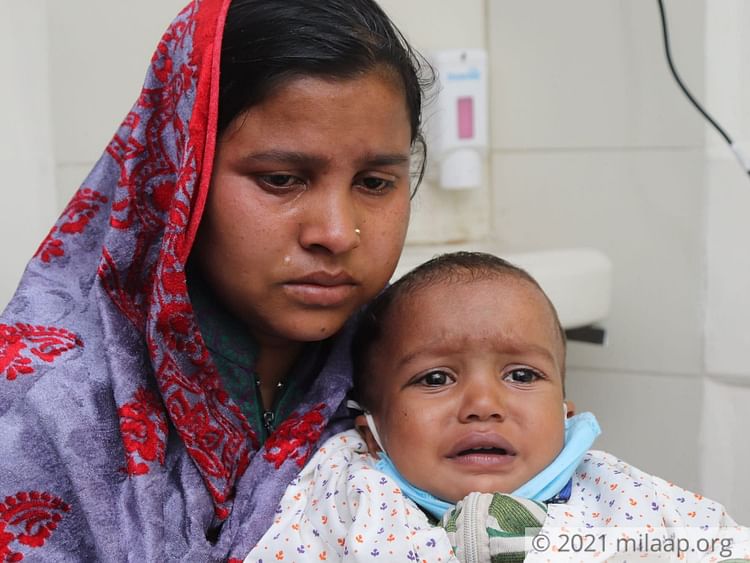 He needs an open-heart surgery at the earliest
The parents had to leave their hometown Bahraich in Uttar Pradesh and bring Mudassir to Delhi for his surgery. It's been almost a month and every day has been a struggle to survive. Time is running out, Mudassir needs an open heart surgery at the earliest to survive. If the surgery is not done within the next couple of weeks, these parents will lose their child.


"Some of the people from our village work at Mandis in Delhi. If not for them I don't know how I would have managed this long but they can only give us food and shelter that too with difficulty. Only you can save Mudassir. Your are our only hope. Please help us!" -Ruksana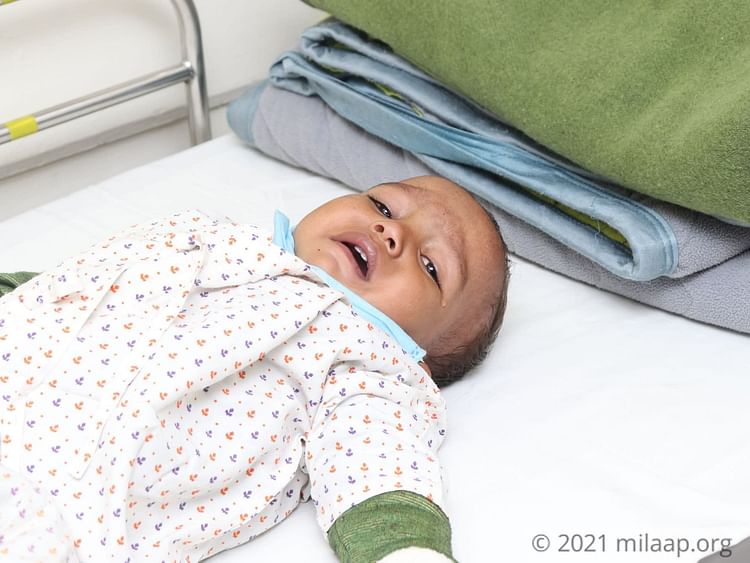 Click here to contribute.