I'd just brought home some firewood and was washing my hands when I heard my wife scream outside, and a loud crash. I ran out and found her she was lying on the floor, crying in pain. Firewood was strewn all around her. I tried to ask what happened, as I carried her and started running towards the local hospital. She only screamed in response, in unbearable pain.
Only after an x-ray did we discover... the bones in her shoulder had been eaten by a tumor.
They had gotten so weak that lifting 10kg of wood had broken them.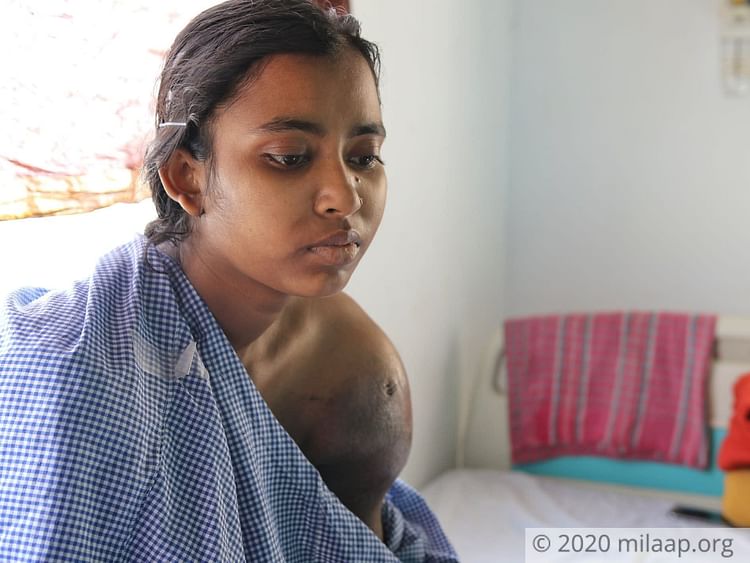 Young Mousumi had been complaining on and off about an
aching shoulder for around 2 months before the fracture
. Every time she felt the ache, she would just bandage it herself and tell her husband, Rakib, not to worry. This complacency is what allowed the
tumor to grow so large that it ended up shattering the bones it was growing amongst
, late last year. After the x-ray, Rakib took his wife from hospital to hospital, trying to get her treated. But everywhere he went, either the doctor couldn't treat her, or the treatment was too expensive.
By January, her tumor was as big as her face.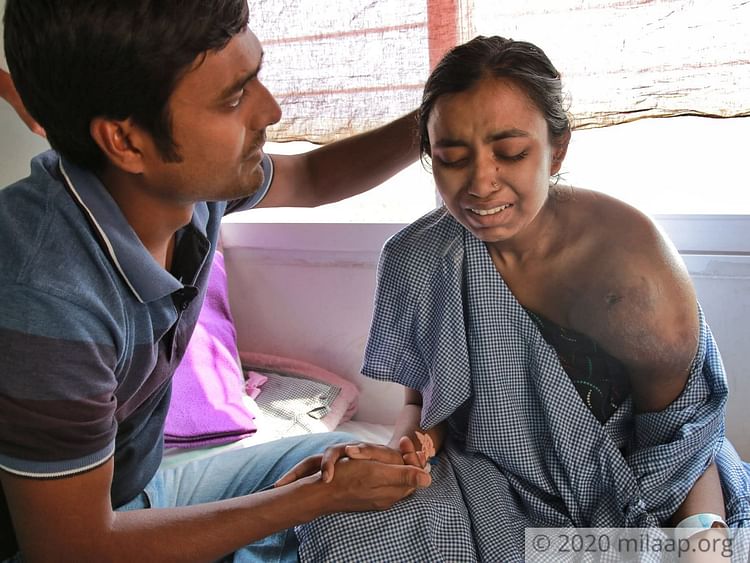 They never suspected it was more than just a tumor
"We finally ended up coming to Bangalore and found this orthopedic surgeon. He looked at her reports, saw the tumor, and told us we should go to a cancer specialist. I remember my ears ringing when he said that. I looked at Mousumi and she was crying. Trying to stay positive, we took her to the recommended specialist and got her tumor tested for cancer. It took 1 week for the report to come back and then... it was undeniable. It was cancer. How would I afford the treatment for that?! I kept thinking about our daughter back home in our village. Would she grow up without a mother? Would it be my fault?"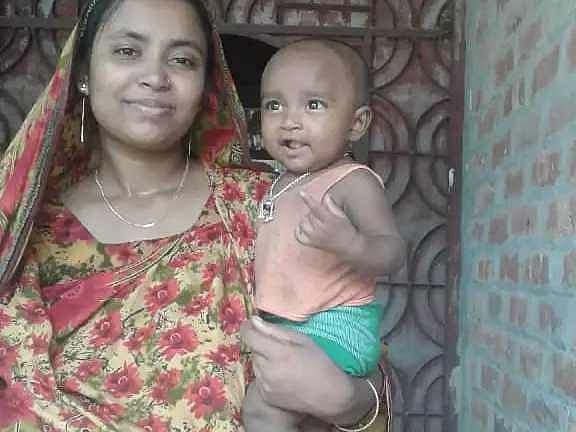 Without urgent treatment, she'll lose her life
Mousumi was diagnosed with Osteosarcama,
cancer of the bone
. To be cured of it, she
needs urgent chemotherapy
, followed by
surgery
, and then
more chemotherapy alternated with radiation therapy
. Because of the late diagnosis, the cancerous tumor has gotten dangerously big.
Every moment's delay brings this mother of 1 to an untimely death. She is in constant pain all the time, and losing limb functionality by the day. Soon she'll get to a point where, even if she gets the treatment and survives, she will never regain full use of her left arm.
She needs treatment now.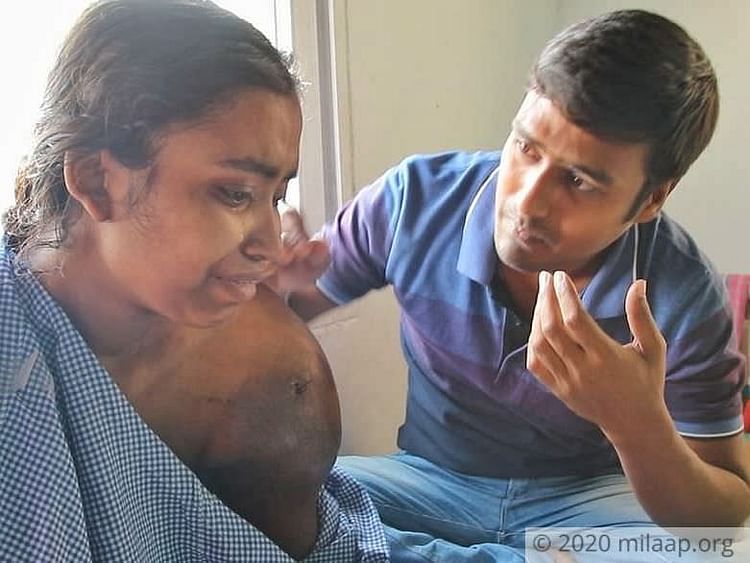 Rakib doesn't want his 1 year old to grow up without a mother
"I'm a farmer, but I have no land of my own. I work on others' farms, and the money I earned from that was enough to feed 3 mouths until all this happened. But now... my wife has cancer! And she needs such expensive treatment, in such a short time! I cannot stand the thought of losing my wife, of my child losing her mother, but I am helpless! Please, we have no money and no options. You are our only hope now. Please donate as much as you can, and save Mousumi!"
Click here to donate.