"Put the oxygen mask on him and wait for some time. He should be fine by then' - the doctor said. But I was terrified. He has been suffering so much in the past few months. He is fighting cancer and I don't know if I can continue his treatment and keep him alive. I feel helpless and angry…," - Ramdev, father of Mohit.

8 months ago everything changed for Veena and Ramdev when they got to know that their 5-year-old is suffering not from malaria but from dangerous blood cancer. Since then, they have spent every hour anticipating the worst.


Don't waste time, you need to take him to Mumbai soon
There was a marriage in the family and like any other Indian weddings, this was not restricted to just the family. The entire village was celebrating and so was Mohit. He had danced in the heat for two hours straight, so when he ran a temperature the next day, Veena thought it was because of the weather.

"But we were wrong. When the doctors saw the treatment for malaria wasn't making him any better, they immediately asked us to go to Mumbai. They said his symptoms indicated only one thing. But we didn't want to believe that, not until the reports in Mumbai confirmed our worst fears," - Veena, mother.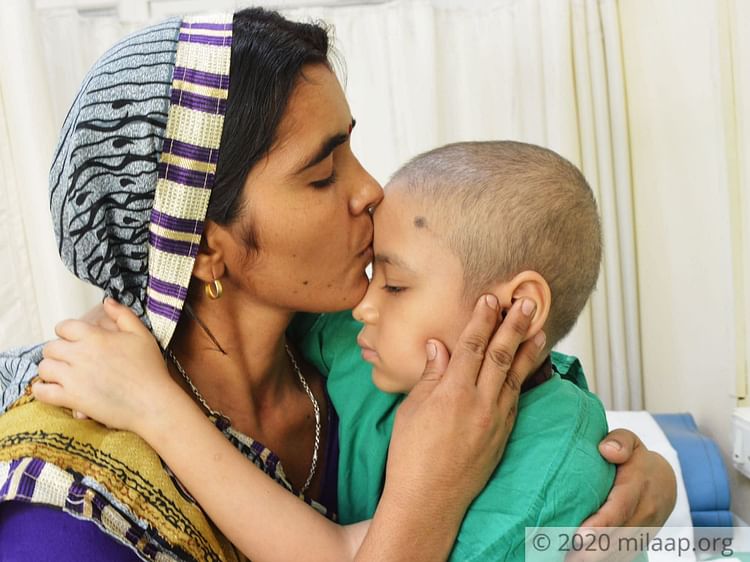 Mohit was diagnosed with Chronic Myeloid Leukemia - a type of cancer that starts in the bone marrow. The only way he can get fully cured is with the help of a bone marrow transplant.
His sister is scared but she is ready to save her brother's life
Mohit's elder sister is a matched donor, but the little one is also scared. She keeps asking if she will be fine. Ramdev assures his daughter but deep inside he is afraid. 'What if I lose both of them' - he thinks.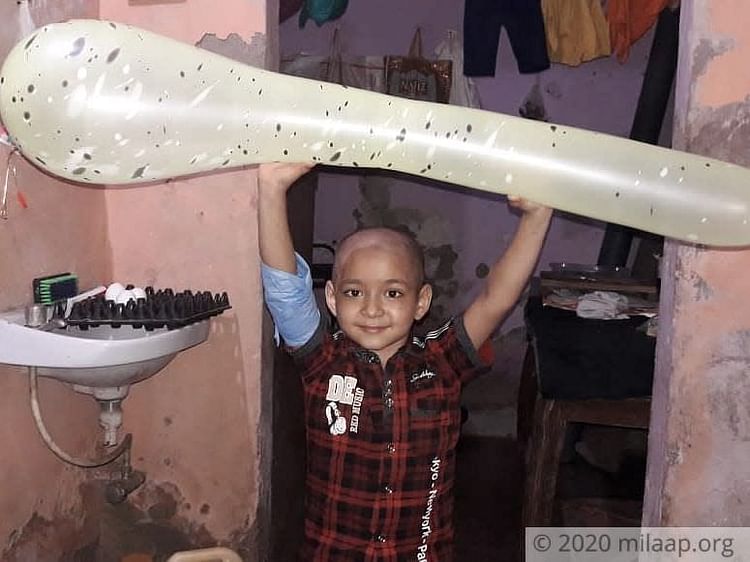 "It is painful to watch both my children like this - in fear. They don't deserve such a childhood. But I am helpless. My savings are all over and I have spent over 4 lakhs till now but I need around 12 lakhs for the transplant. How will I ever arrange so much?" - Ramdev, father.
Ramdev is a taxi driver in a small town in Jharkhand, he makes Rs 6000. But for the last eight months, he has had no income. He has sold his wife and mother's jewellery to save his son's life but even then it's not enough.