"Sometimes, I wonder, if we are being punished for anything we have done. We have never hurt a soul, knowingly. We have never wished bad for anyone. Then why is life so unfair for us? My 8-month-old son is battling a liver disease and without an urgent transplant in the next few weeks, he will not survive. With so less time in hand, I don't know what I can do to save him," - Musheer Ahmad, Hammad's father.

Hammad is not the only one suffering in Musheer's family. His 6-year-old son is paralyzed, he can't even get up from his bed, he can't even speak. Musheer and his wife, Nadra, are struggling to give their best to both their sons but are failing.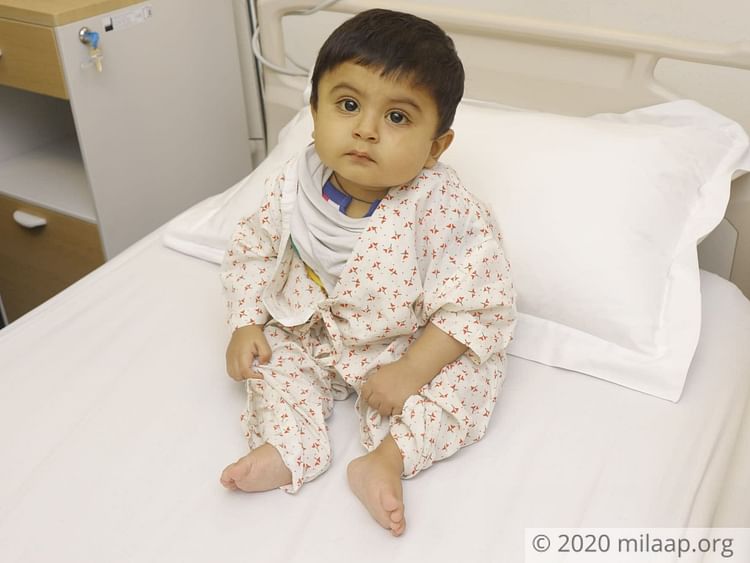 We thought it was jaundice, medicines would cure it
But Musheer and Nadra were wrong. Hammad's jaundice refused to go, it only got worse with time. His entire body, even the white of his eyes turned yellow. But the worst part was the itching. The baby has been constantly itching himself - even in his sleep. His sharp nails sometimes make deep wounds on his body. Hammad is in so much discomfort that he has stopped feeding as well.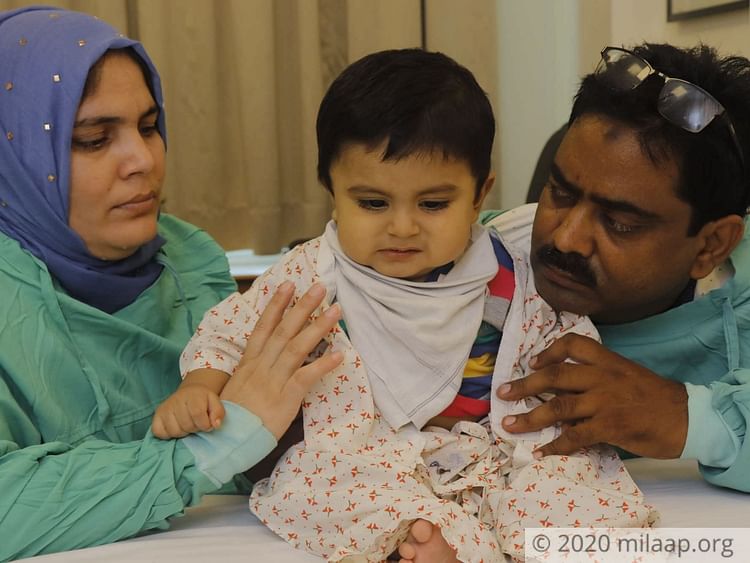 "I can see him suffering in front of my eyes and yet again the sense of helplessness is filling my mind. The first time it happened was when my elder son had meningitis and a slight delay had caused his brain to bleed. As a result he has been paralysed for life. He needs constant care 24X7. Sometimes, he stays awake entire nights, he is fed through a tube. We don't want such a future for Hammad. Doctors too have said that there is hope," - Musheer.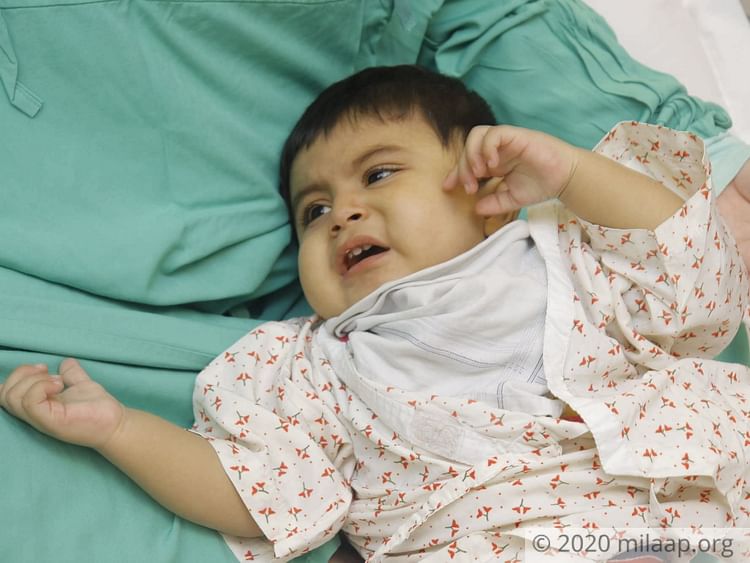 Hammad has biliary atresia - a condition in which the bile ducts outside and inside the liver are scarred and blocked. Bile can't flow into the intestine, so bile builds up in the liver and damages it. Now his only chance at getting better is a liver transplant.
Nadra is a matched donor but the family can't afford the life-saving transplant
Hammad's mother is willing to donate a part of her liver to save her son's life but they would need around 17 lakhs for that. A medical representative by profession, Musheer is working on half his salary now. Whatever he earns, goes in paying for his sons' treatment. Off late, both Nadra and Musheer have been sick - their mind and body are unable to handle the stress that they're going through.


"But we don't think about that at all. All we want is to get Hammad cured. The poor child even has a donor but his helpless parents can't afford that. I feel so...useless," - Musheer, unable to hide his tears.
Nadra and Musheer's elder son is bedridden, he is 6 but he doesn't speak. He makes a groaning sound when he is hungry. They haven't heard him call out to them as Ammi and Abbu. They might not even hear their younger son speak if they're unable to afford the transplant on time. Your support can save little Hammad.