"We've barely had any time to grieve, to mourn the death of our sweet princess. She passed away just 2 months ago of total kidney failure. She was only 10 months old; just a month before that she'd been completely healthy! And now...

Now our boy, our only son, he's dying too. Of the same disease, at that! And we're still just as helpless as we were when we lost our daughter.

"

— Parwez, father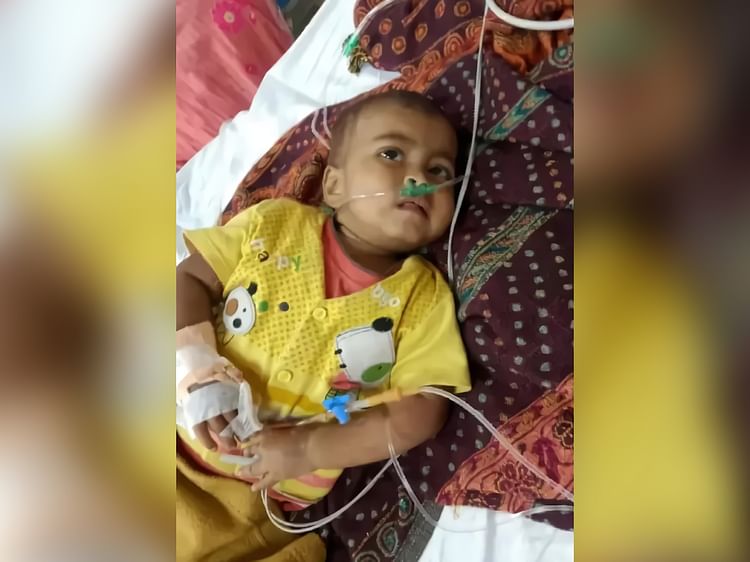 The last picture of Rehnuma, just hours before she passed away
After Faraz's birth 3 years earlier, Parwez and Umera often wished they had a daughter too; a little sister for Faraz to play with, a little princess for them to dote on. So when little Rehnuma came into their lives early last year, they had considered her a blessing. For the first 9 months of her life, she'd seemed completely healthy, bringing joy and light to her family even during the darkest months of the lockdown. But things took a turn for the worse in December 2020.
"She just stopped feeding one day. One local doctor recommended we change her diet, another gave us some syrups to try. But then she developed a fever that refused to go despite all the medicines they gave her. One week went by, then two, then three.

It got to a point where she was barely conscious anymore, before scans at a city hospital finally revealed that she had some dangerous kidney disease. One more week later... she was gone.

"

— Parwez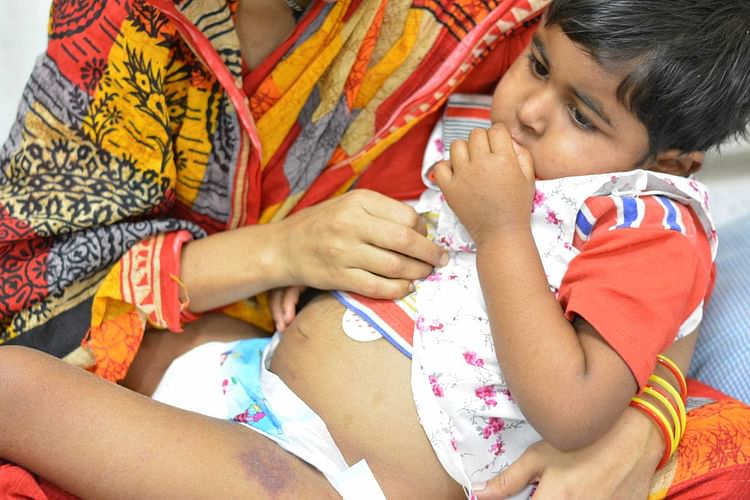 Mere weeks after his sister died, Faraz started showing similar symptoms
"Just a week or two after Rehnuma's death, when we were still trying to understand and accept what had happened, Faraz started getting dizzy spells. And then he too started losing his appetite, started getting random bruises on his body, just like Rehnuma.

I was too scared to admit — even to myself — the similarities between what I was seeing in Faraz and what I had seen in his sister just weeks before, before she... before...

"

— Umera, unable to continue
Adding to their fears, even the blood tests they got for Faraz returned reports with abnormal counts very similar to his sister's. Terrified, they took him back to the same doctor who had diagnosed Rehnuma's condition, and their worst fears were confirmed. Faraz had the same kidney disease; he too was dying.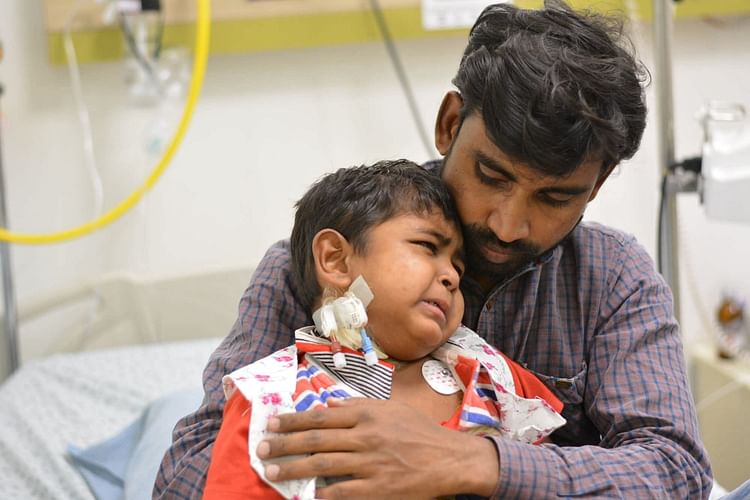 Parwez doesn't know what to do anymore, he's already spent everything he had
"

It's already been a month since we found out Faraz is dying too, and I've gathered only enough money to get his treatment started.

Altogether, I've spent 4 lakhs in the past few months; at first, trying to save Rehnuma, and now, Faraz. All that money was borrowed.

As a tailor trying to make a living during the pandemic, I barely earn enough to feed my family.

But Faraz needs more than 30 lakhs now!"

— Parwez
While the kidney disease that Faraz has is quite dangerous, the treatment that the doctors have prescribed will save his life. But only if he continues the treatment all the way to the end of the course, something Parwez just can't afford.