"He hasn't eaten anything properly for the past 20 days. His pain is beyond compare and watching him like this is very painful. He tries talking to me in his frail voice but barely manages to say anything before becoming breathless. He asks me when he can go home, but I have no answer for it. How do I tell him that he is fighting for his life, that he is fighting cancer."
-Reshma, mother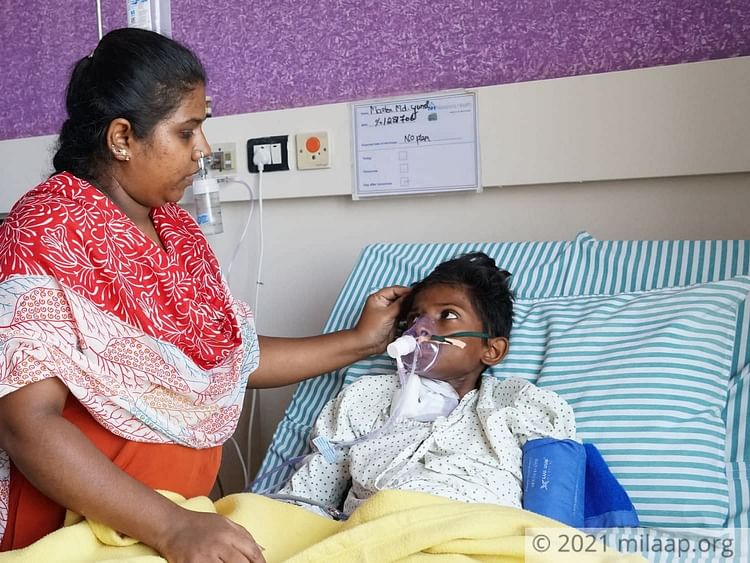 An aggressively spreading cancer is killing him
About a month ago, 13-year-old Yunus complained of extreme pain in his stomach. Local doctors suspected a gastric condition and prescribed medicines, but even after a week, the condition was only worse. He could barely eat anything and vomited multiple times. Further scans and tests revealed intestinal obstructions and fluid accumulation in multiple organs.

The poor boy was later diagnosed with

Burkitt's Lymphoma

, an extremely rare cancer that spreads aggressively. It is associated with

impaired immunity and is fatal if left untreated

. Cancer has already spread to various organs in his body; the abdomen, chest, and bone marrow are at high risk.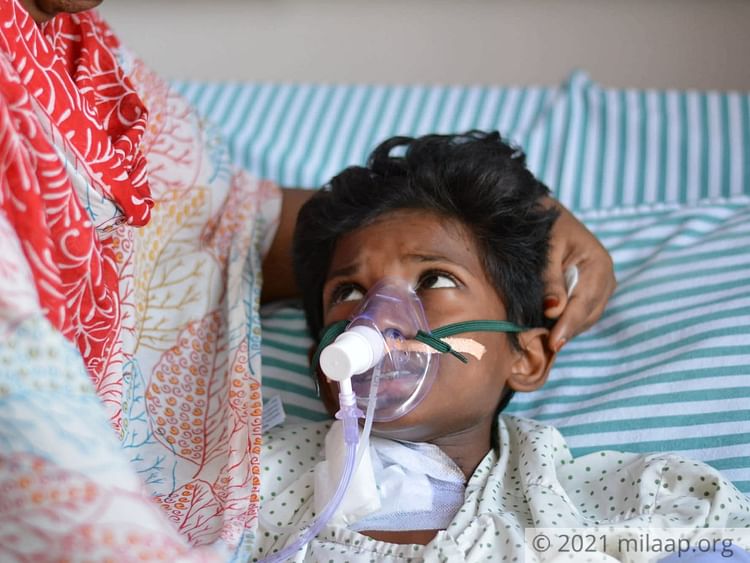 "He is so scared of everything, he just wants to go home"
"We thought it was just gastric pain but we never thought it would turn out to be a cancerous tumour, growing inside of him. In just 20 days, this wretched disease has left our son bedridden, weak and pale. He used to be such an active child, who loved running around the house and playing with his sister and now...he is so scared of everything, he just wants to go home. Only chemotherapy can save his life and help him beat cancer. But we can't afford it." -Reshma
Yunus needs intensive chemotherapy to beat cancer, without which he won't be able to make it. But the cost is beyond his parents' means.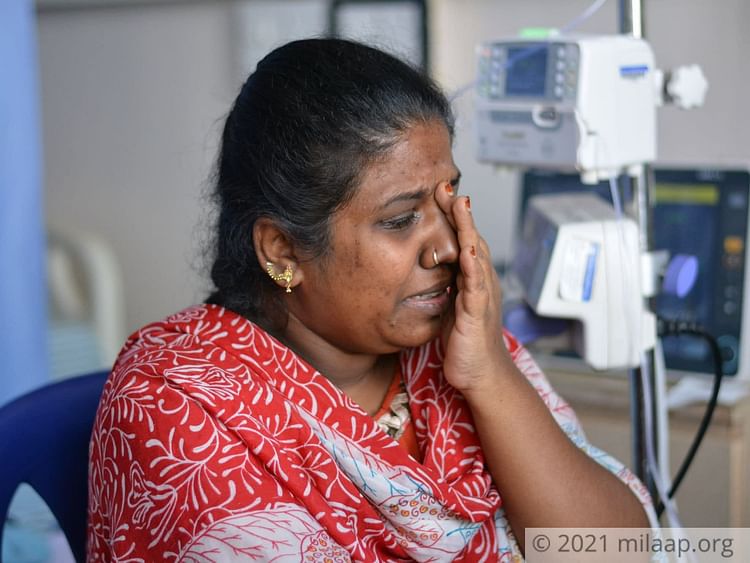 One day's treatment cost is greater than what his father earns in a month
Suhail, Yunus' father, works at a chicken shop. His income is barely enough to keep his family afloat. He is back at home, trying to arrange funds to save his child, but he is failing miserably. He is already neck-deep in debts and is struggling to keep up with the expenses.


"Right now, Yunus' one day medical expense is double than what my husband' earns in a month salary. How will we ever be able to afford so much? We haven't even started with the chemotherapy, which will cost us in lakhs. I fear losing my son, please help me!" - Reshma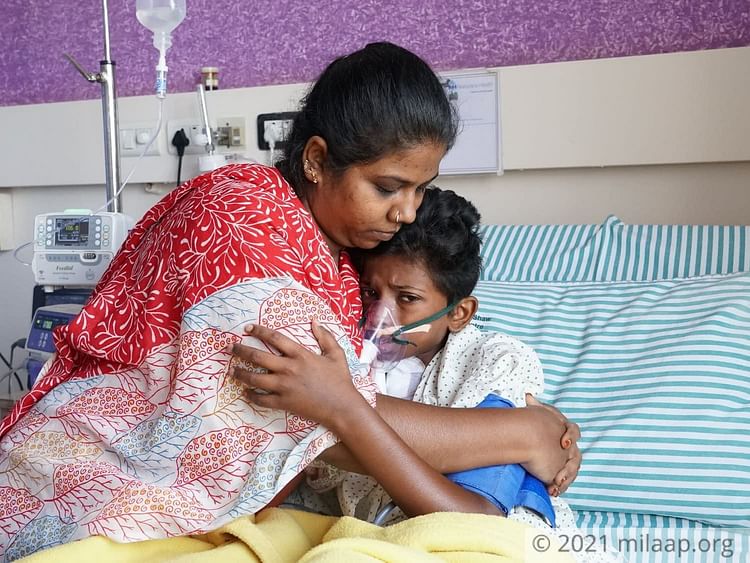 You can save Yunus from the clutches of cancer and give him a chance to live a normal life again. These parents can't save him alone. They need your help.