"We've been running around for the past 4 years in search of a donor who would be a 100 percent match for my son. I never know what to say when he asks me, "Papa, when will I get better?" I try to reassure him that he will be better soon, and that we will find a donor soon enough. He's rather optimistic and determined to keep fighting. Instead, I feel like my spirit has been crushed with my failed efforts so far"

- Kayyum, father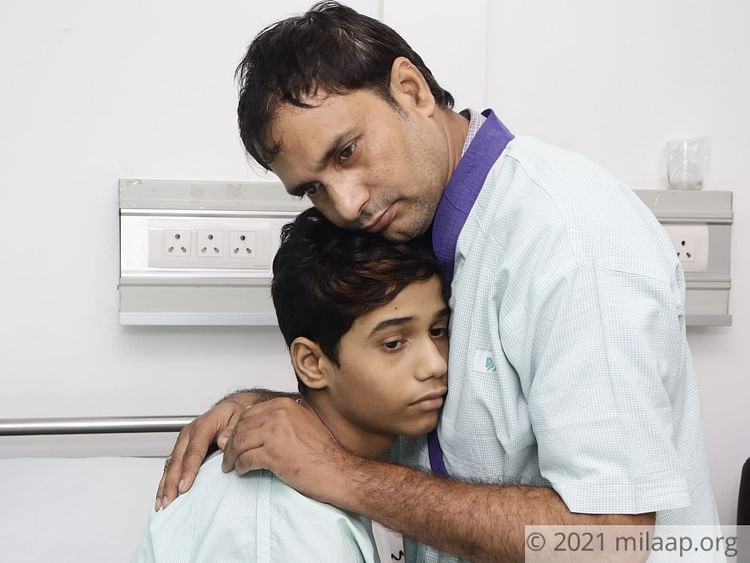 He woke up one night to his face covered in blood
About 4 years ago, Arman suddenly started to have nosebleeds coupled with dizziness and headaches. The frequency of his nosebleeds concerned his parents, and they took him to an ENT specialist, who said that it was common in children, and there was nothing to worry about. Finding the consolation they needed, they went home with a prescription and resumed life normally. It was a month later that things took a turn for the worse.


"We'd come to visit our family in our hometown. It was the middle of the night, and I woke up to Arman coughing. I switched on the lights to see his face drenched in blood. I was startled, and felt my heart stop in fear at what I was seeing. He had a severe nosebleed, and no matter how much we tried, it just wouldn't stop. My shouts woke up the whole house. I was filled with so much panic, I thought I was going to lose my son right then and there! We immediately took him to the hospital and they suspected that the cause of Arman's nosebleeds was something far more serious." - Nargis, mother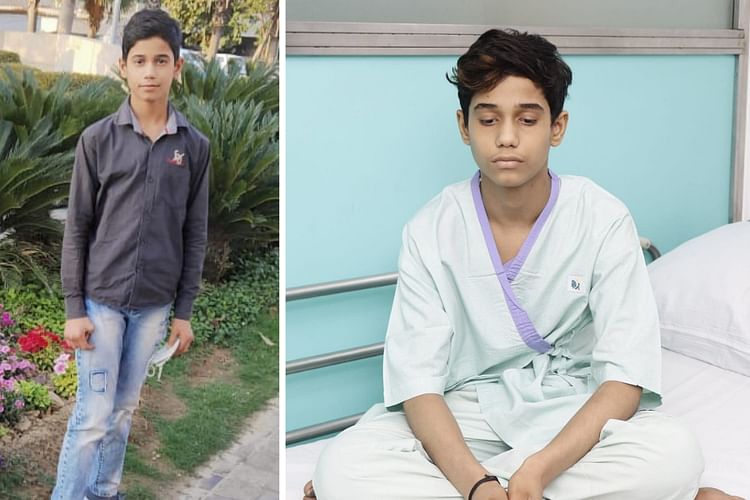 A rare condition has impeded his movement, only a bone marrow transplant can save him
Arman underwent several expensive tests for over 6 months, until they could finally decipher the problem. His platelet count would often drop below the normal rate. Arman was diagnosed with Aplastic Anemia, a severe blood disorder, because of a rare genetic condition called

Dyskeratosis Congenita

. It is a form of bone marrow failure, where the marrow's ability to produce sufficient and new blood cells is disrupted.

This condition is estimated to occur in approximately 1 in 1 million people and could lead to more severe and life-threatening conditions, if left untreated. The only known curative treatment is bone marrow transplant, without which it could prove fatal.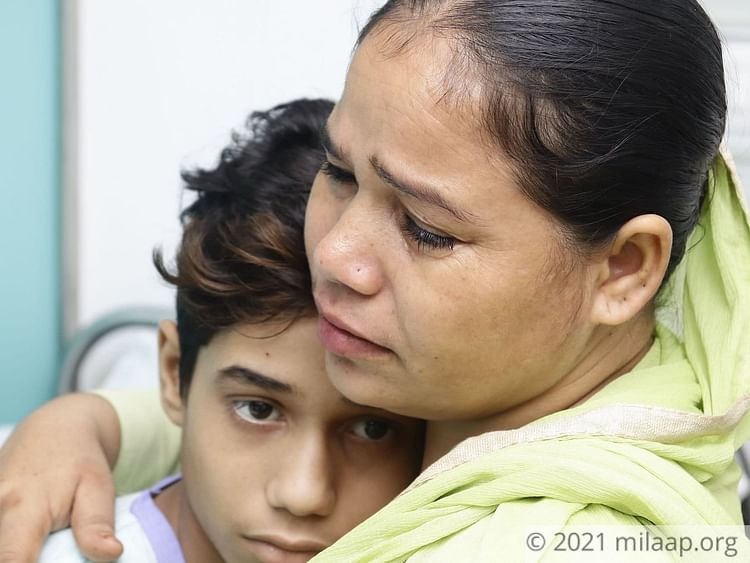 They've sold their valuables and taken loans, but it's not enough to save their son
For about 4 years now, Kayyum and Nargis have been running around in circles, helplessly looking out for a donor. It hasn't been easy at all since Arman's blood type is AB negative, which is so uncommon. Despite their youngest daughter being a haploidentical match, they were advised to not settle for a half-match, in case of any complications that may arise in the future.

But even so, the cost of the transplant is not something that this family can bear by their own means. Kayyum is only a tailor, and his income is hardly enough to sustain his 6-member family. Arman's increasingly expensive medical bills are one thing, but he also has to put food on the table, and support his three daughters' education. After availing a loan, selling all the jewellery they had, and borrowing from relatives, he doesn't know how he will afford his son's life-saving transplant.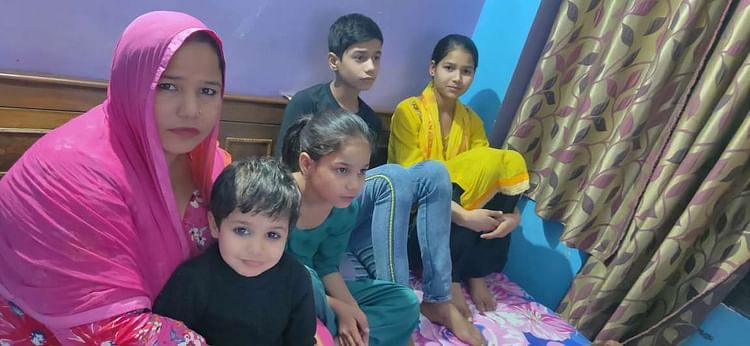 Arman with his mother and sisters
"All these years, it is my son's strength that has kept me going. I can see the spark in his eyes that says he will fight this and he will win the battle against this deadly disease. But the one thing that can save him is what I don't have - money. 28 lakh rupees is a huge amount for a small tailor like me to even dream about having. Where in the world will I get it from?" - Kayyum
This 13-year-old needs your help to recover from this potentially life-threatening disease. Your contributions will help Arman get a bone-marrow transplant, and give him a long life. Click here to contribute.