"The last few months have been nothing but a nightmare for us. We already lost our daughter and now we are losing our son to a dangerous disease. What have we done to deserve this?"- Pooja, mother
Around Diwali last year, Pooja was rushed to the hospital for her delivery, but unfortunately, her baby was stillborn. Pooja and Kailash hadn't even grieved their daughter's death properly when their 3-year-old son Mayuresh was diagnosed with Acute Lymphoblastic Leukemia (ALL), a type of blood cancer.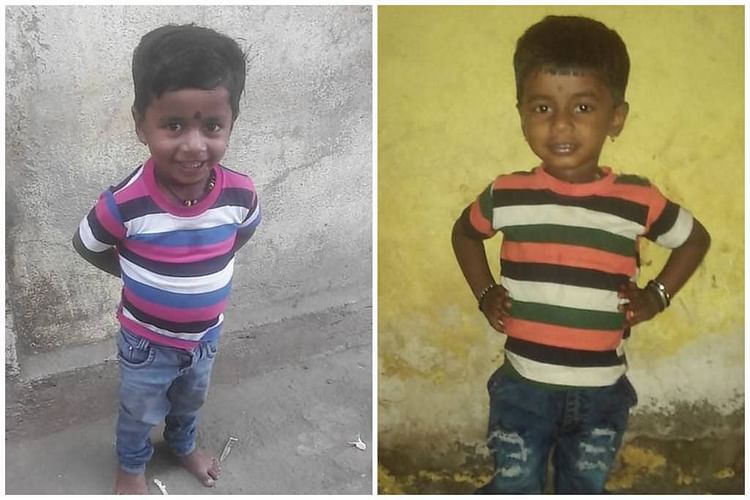 No one could tell us what was happening to our son
Ever since Mayuresh was born, he never fell severely ill - just a mild fever, cough or cold maybe. But in January when his fever refused to go and he vomited whatever he ate, his parents got really scared.


"We took him to so many hospitals but no one could tell us what was happening to him. His blood levels kept falling dangerously down and he kept undergoing blood transfusions frequently. It took almost 5 months for his cancer to be diagnosed and all this while this evil disease kept eating my child from inside."- Kailash, father

His legs ache and tremble when he tries to walk
"He has always been a super active and naughty child. I have never seen him in so much pain before. He cries inconsolably as his legs ache and tremble whenever he tries to walk, his entire body has become weak. I feel so helpless, I can't tell you how painful it is to watch him like this." - Pooja

Pooja is now afraid that she will lose her son too. She is constantly worried and doesn't leave Mayuresh's side even for a minute now.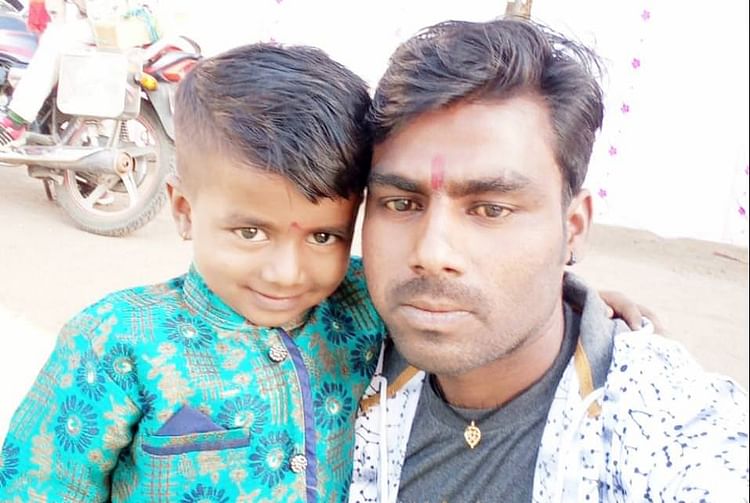 He can beat cancer but only with your help
Kailash begged and borrowed from everyone he knows to get his child's treatment started but now he has not even a rupee left to continue. To beat cancer, Mayuresh has to undergo chemotherapy with supportive care for the next few months and it is not possible without your kind help.


"I am just a driver who gets paid on a daily basis if there is work. I will never be able to afford my child's treatment. I did everything possible to save him but I am failing miserably. I beg you to help me save my child from cancer. Please help me."- Kailash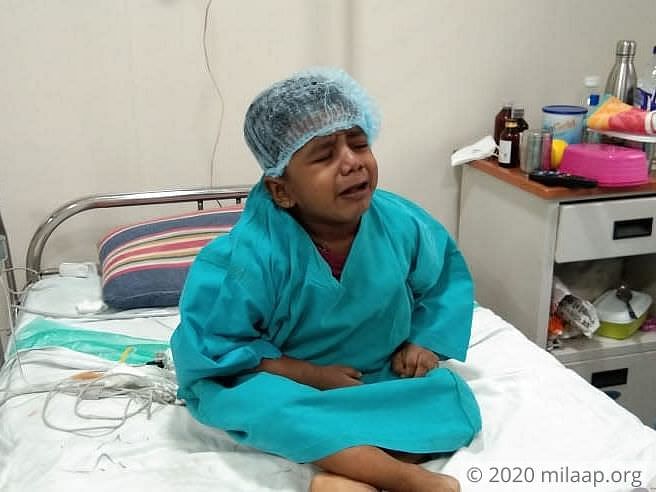 You are their only hope. Your generous help can save this 3-year-old from painful cancer. Click here to contribute.