6-year-old Mayank thinks that he has still not healed from chickenpox because of the marks on his face. His parents told him that a few more days in the hospital will cure him of this contagious disease. But the little one doesn't know that his parents are hiding a dangerous truth from him. Mayank is suffering from blood cancer - he is undergoing chemotherapy and most importantly, his treatment can't stop.

"But we don't know how we can continue...the cost is skyrocketing and soon we would be left with no choice but to take him home without any further treatment," - Babita, mother.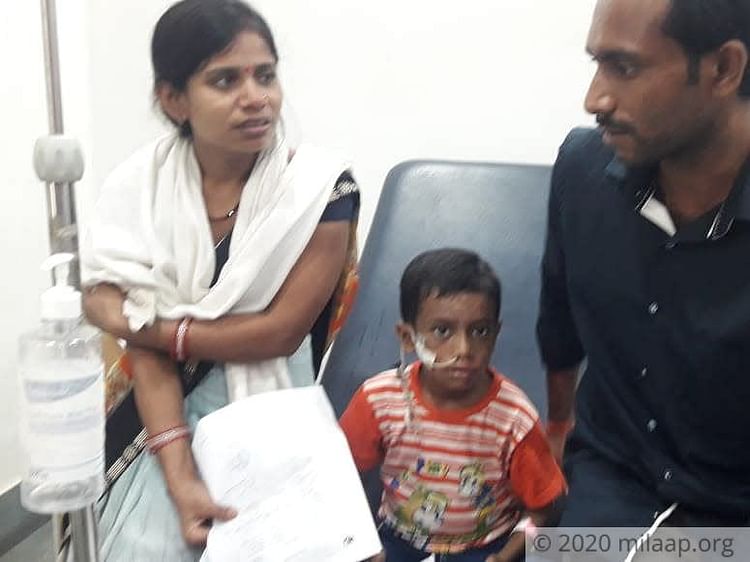 We never knew that his weakness was a sign of cancer
Mayank was an active child, always playing in the house with his younger brother. He is only 6 but he loves going to school and is very good at studies. He is also an obedient son. So when Mayank complained of a pain in his legs, his parents knew that he wasn't pulling a prank to not to go to school.

"We had thought he had hurt himself but the doctors in Hazaribagh told us that he needs blood transfusions. We were scared but thought this was a one time thing. But a month later when he got chicken pox and we took him to the doctor again, a blood test revealed that he is fighting cancer. They asked us to take him to Kolkata immediately, any delay could be fatal, they said," - Babita, mother.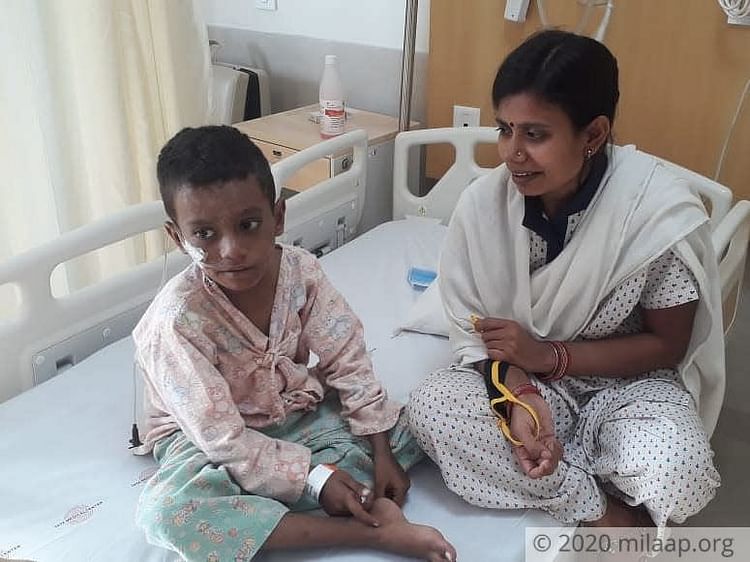 High fever, nausea yet this is the only treatment that can cure Mayank
The treatment for cancer is rigorous - it takes a toll on the body especially if it's a little child. Mayank too is going through all these side effects. He runs a high temperature after each chemo session - he is on his second round right now. Sometimes, the ulcers in his mouth don't allow him to eat properly. He has a tube attached to his nose from which they feed him.

"He has lost so much weight and his skin colour, it has changed too. Poor boy, he thinks all this is because of chicken pox. I haven't had the heart to tell him about cancer. But now we need 10 lakhs to continue his treatment. He is responding to it, with further treatment doctors are sure that he will make it," - Babita, mother.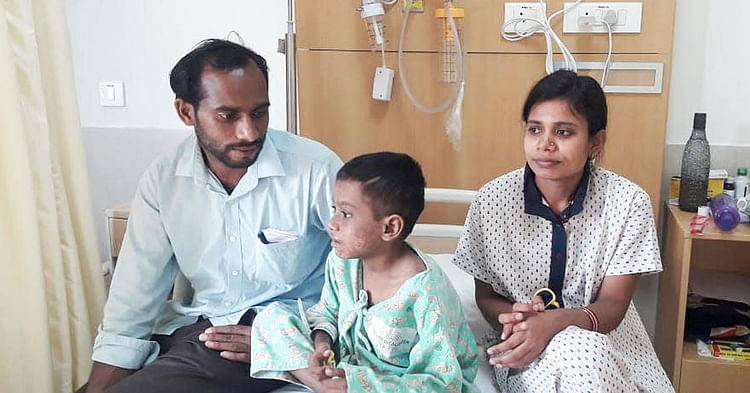 Babita's husband, Gautam, works on his small piece of land and does odd jobs in his hometown in Hazaribagh. He hardly has any savings. With help from his friends and family, Gautam has been able to spend around 5 lakhs for Mayank's treatment. But it is impossible for him to arrange these 10 lakhs. He needs your help with this.

Sitting in his hospital room, Mayank dreams of going home to his brother, to his friends. But he needs the treatment so that he can bear cancer, any contribution will help this little boy.