"I am not that educated. Most of the things that doctors say, I don't understand. But I know that my child's life is in danger. He has cancer and all I have heard of this disease is that it can take a person's life." - Sharad, father

10-year-old Vishnu suffers from Anaplastic Large Cell Lymphoma, a severe type of cancer. He needs chemotherapy and supportive treatment to survive but his parents are unable to afford the cure.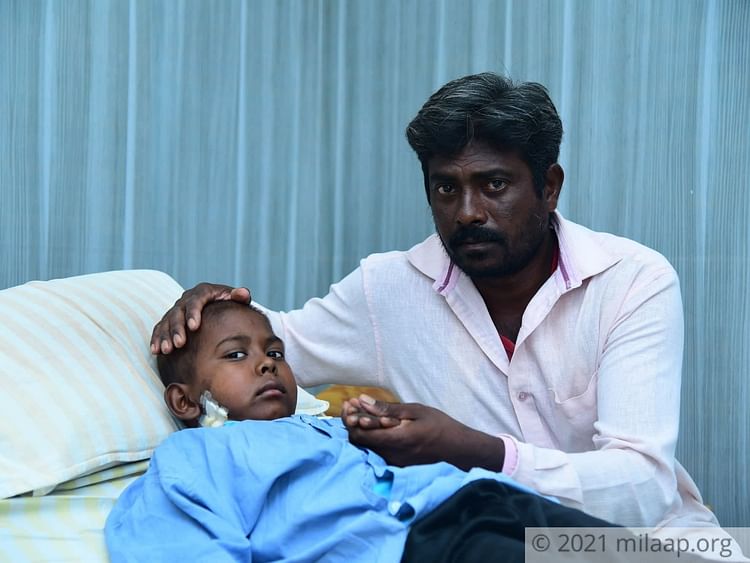 He has confined himself to a room, afraid of meeting people
In December last year, Vishnu's face started to swell abnormally. Despite taking medicines and the antibiotics prescribed by local doctors, the swelling just kept getting worse. It was so prominent that the little boy stopped meeting people and confined himself to one room.


"He would often cry looking in the mirror, he thought he was turning into a monster. Nothing we said consoled him or made him feel better and neither were the medicines working. Every day his condition got worse. We had no idea what was happening to him but we definitely did not think it would be cancer." - Suvarna, mother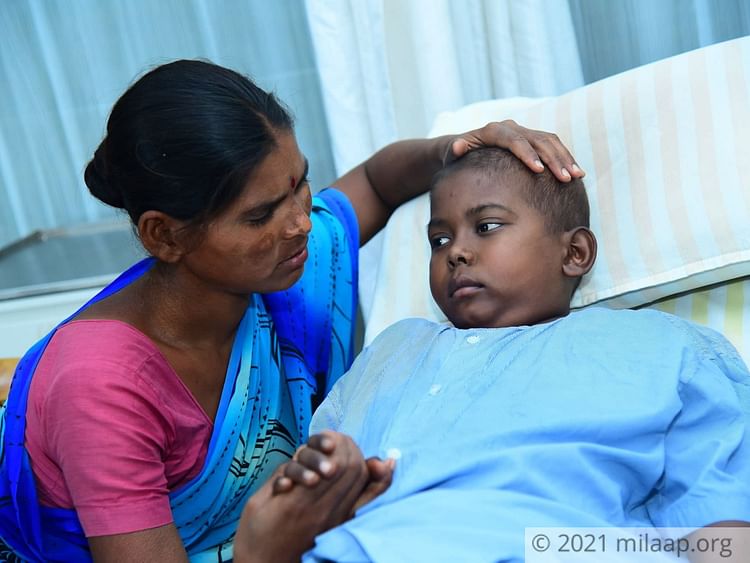 Despite having the cure, I am unable to save my son
"I was so scared when I got to know about his disease. With the limited knowledge I have about cancer, I thought my child is going to die. When the doctors explained his condition and told us that it can be cured with treatment, I felt so relieved. I started gathering money from wherever I could, I even mortgaged my house. But despite doing all this, the money is not enough to save my son. I am failing to save him" - Sharad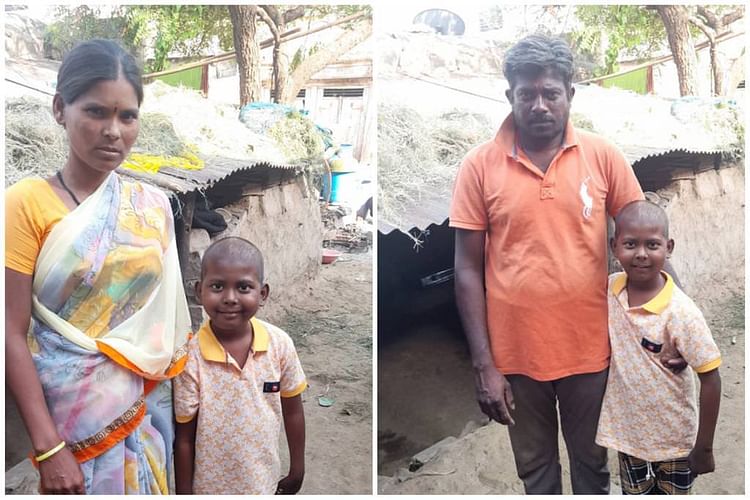 Only you can help save Vishnu
With the money they had gathered, Vishnu was able to get the initial treatment done and his swelling has reduced drastically, but the treatment is far from over. The entire treatment will cost the parents INR 8 lakhs, which is beyond their means.

Sharad and Suvarna are both daily wage labourers, who work at construction sites. Their income is barely enough to put food on the table, let alone this treatment. They have nowhere to go. You are their only hope.

Your small contribution can help save Vishnu from the clutches of cancer and give him a second chance at life. Click here to donate.