"We all know how dangerous one sneeze or cough can be now. And our son was coughing for 5 days straight! It was so scary, we thought it was the virus. Soon, he had a white cotton-like covering in his eyes. It kept increasing and our son said his vision was slightly blurred…we didn't know what was happening to him. We rushed him to the hospital and the test results were something we had never even heard of before!" – Srinivas, father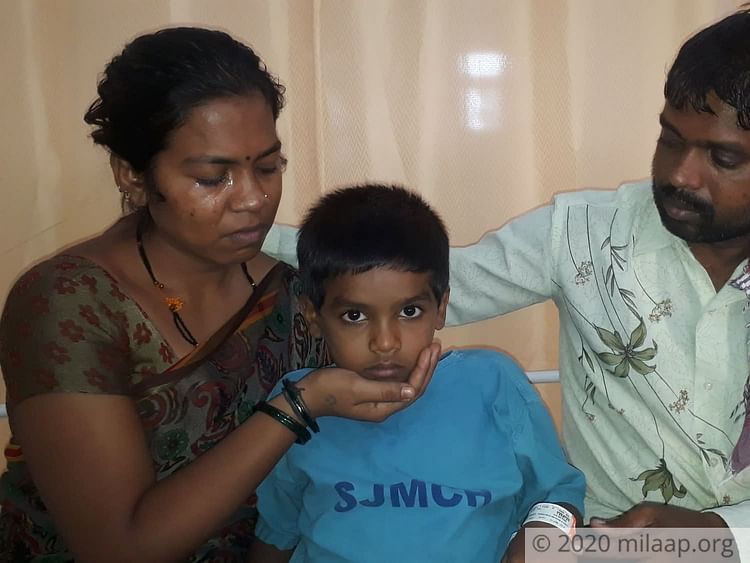 7-year-old Venkat Sai was diagnosed with Aplastic Anemia, a rare blood disorder in which the body stops producing enough new blood cells. His body isn't like most children of his age, and this means he now can't run, play or have a normal childhood ever again – unless he has a bone marrow transplant in time. Venkat Sai's disease more dangerous than it looks, and the treatment? More than Srinivas and Jyothi can ever afford.



Our pockets are empty, we go to bed hungry – how can we save our son?
Gone are the days when Venkat Sai would spend hours telling his parents stories that he made up or would play cricket with his older sister. He doesn't speak much now. He's now getting weaker by the day. Even though it's been a little over a month since he has been diagnosed, his blood disease is acting fast.


"They told us he needs a transplant soon, that it's the only thing that can save him. I'm only a daily wager, all these words are new to me…every test report, every bill…it's all getting too much for me to handle on my own. We came from Ballari to Bangalore with barely anything in our pockets. Now our pockets are empty, we sleep hungry on some days, and we always worry about saving our son from this deadly disease." - Srinivas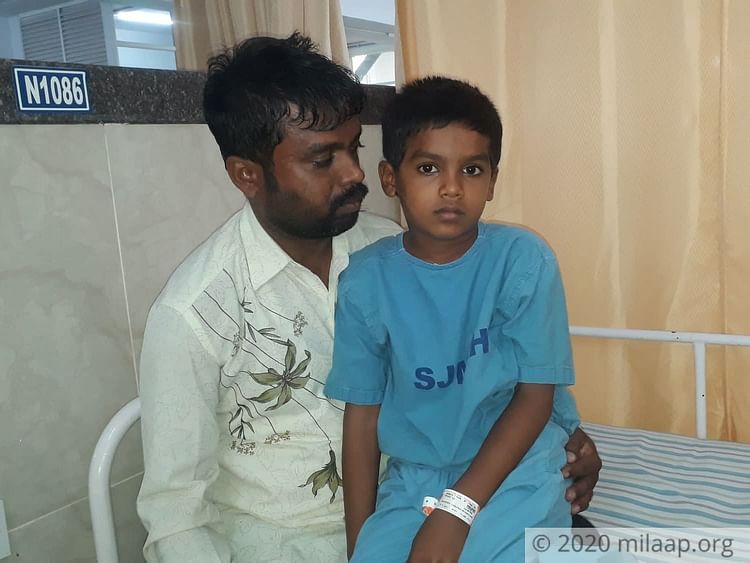 He has been undergoing blood transfusions twice a week. But this is not enough, it can only keep him going for a few days. Continued blood transfusions can also cause iron build-up in the body, leading to organ damage. An urgent bone marrow transplant is his only hope to survive.



These devastated parents can't help but breakdown
While sleeping in the waiting room, Srinivas often breaks down thinking of his son's plight. He tries to stay strong for his family. Jyothi has been crying every day since the diagnosis, the fear of losing Venkat is killing her. Srinivas tries to reassure her, but he knows he's running out of time.


"I used to earn 250-300 per day when I did a bit of construction work. But so many people like me haven't earned anything in 2-3 months now! I don't make enough to even have any savings. All I wanted was to give my children a better life than I had. I wanted them to finish school and go to college. Now to think that he might not even have a future… because of me and my poverty."

Jyothi and Srinivas haven't left the hospital in over a month now. They can't go back home without finding a way to afford Venkat's transplant. This is his only chance.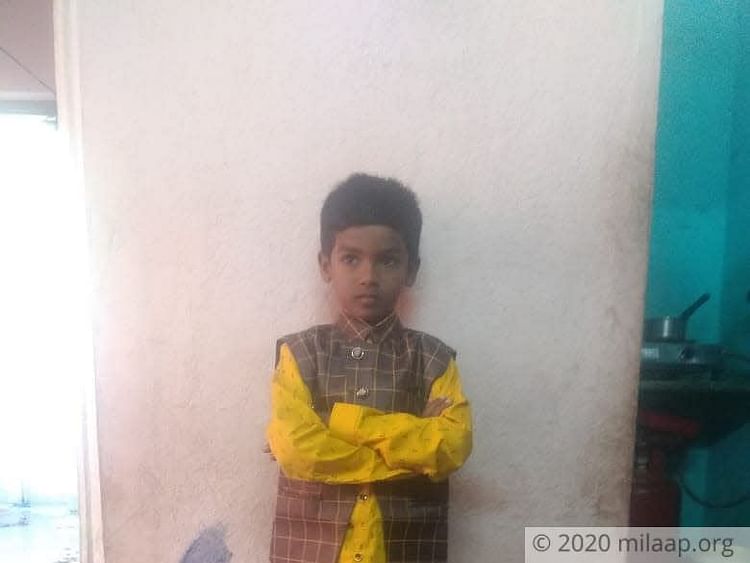 You can help this 7-year-old get a life-saving transplant. Your contribution can save his