Every morning when I wake up, my first thought is: 'How will I make it through one more day?'. Because of coronavirus, our situation is worse than it has ever been. I lost my job; I have to beg and borrow even just to feed my family once a day now.
But the worst part is not being able to afford even my son's basic treatment. I've known for a while I couldn't afford a transplant for him, but now I can't even afford his transfusions!


And this is slowly killing him!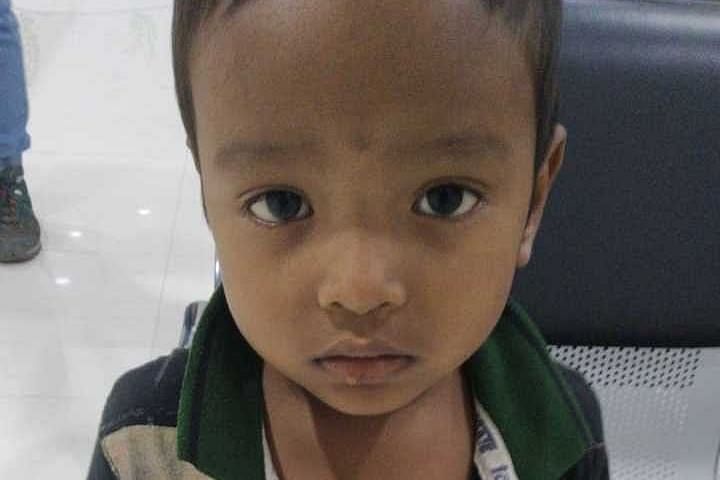 Little Tanmay was just 6 months old when his parents realized something wasn't right. He wouldn't feed, and seemed weak all the time. When they took him to a doctor in their village near Chandrapur, Maharashtra, he asked them to take him to Nagpur — a three hour journey.
"We were scared and confused. We thought she would just give him some medicines and he'd be fine.

Traveling that far, we just kept imagining horrible things the whole way, hoping we'd be proven wrong. But... it was even worse than we thought.

They said he has some disease that could kill him!" — Ramesh, father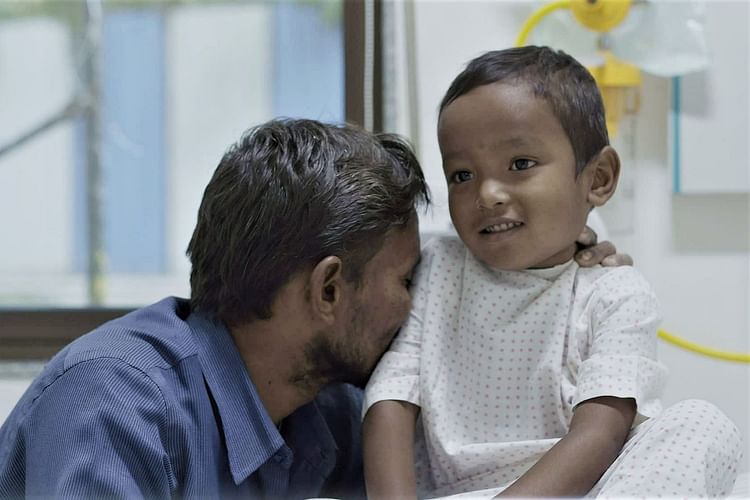 This sweet little boy has a disease that's slowly suffocating him — and yet he smiles
Tanmay was diagnosed with Thalassemia Major. This is an inherited blood disorder that causes your body to have less haemoglobin than normal, the molecule that enables red blood cells to transport oxygen throughout your body.
"From everything the doctors have explained to me over the years, having thalassemia is like being in this constant state of near-suffocation. Can you even imagine that? We all struggle to hold our breath for even 30 seconds... My son has to live like that every single waking moment! And yet has the heart to smile! It breaks my heart."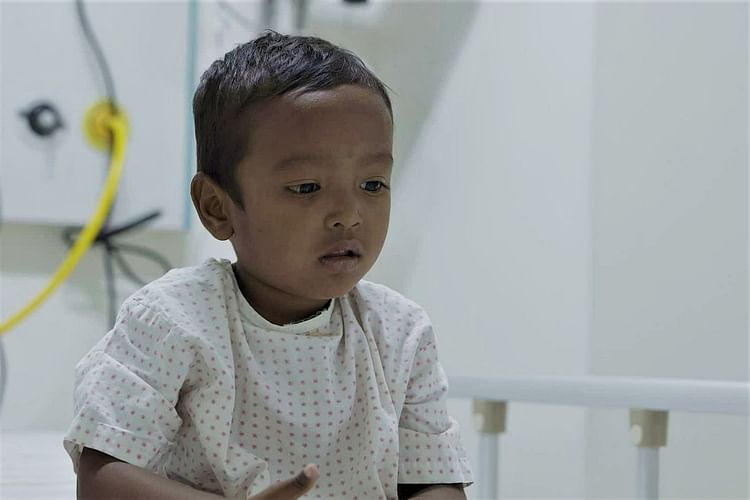 Blood transfusions help reduce this horrible effect, and so Ramesh has gotten his son one transfusion every month for the past 4 years — around 40 transfusions total. But this is a temporary measure, only delaying the inevitable. He can keep getting transfusions, but eventually, the body will succumb to this horrible disease.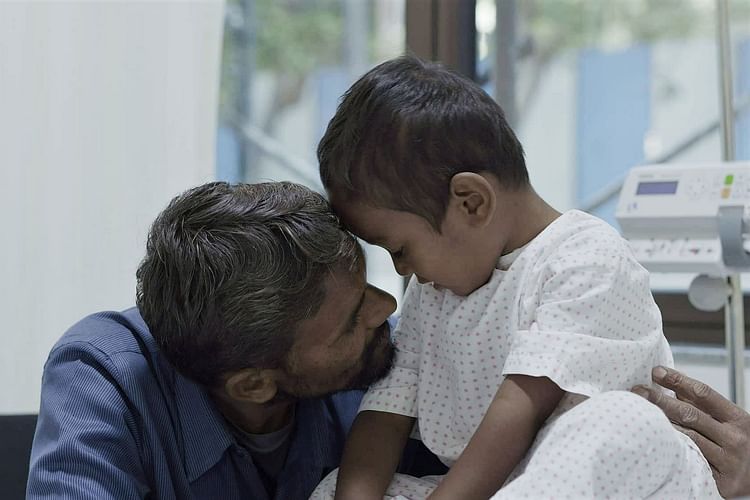 The only real cure is to get a bone marrow transplant
"Getting my son a transfusion every month was hard by itself, and he also needed 2 tablets every day on top of that.

As a carpenter in a small village, it was hard to afford these expenses, but I managed because the safety and happiness of my children is the most important thing in the world to me. Now that I've lost my job, though...

My son's condition is getting worse. They're saying only a bone marrow transplant can cure him now. But the cost! I can't afford it!" — Ramesh
Only your help can save little Tanmay's life. Click here to contribute.