Little Suchit sits on his mother's lap playing on her cell phone and awaiting his next cycle of treatment. The 3-year-old is very invested in whatever it is that he's watching on the small screen, but when the doctors treating him approach closer, he realises what's going on. He begins to cry and scream, and his mother has to hold him down so he can receive his monthly treatment.

A little over a month ago, Suchit's parents were hit with the news that their little boy was suffering from B Acute Lymphoblastic Leukemia, a severe form of blood cancer. Struck with grief, they have been doing all they can to save him, but they're short on finances and Suchit desperately needs continued chemotherapy to survive.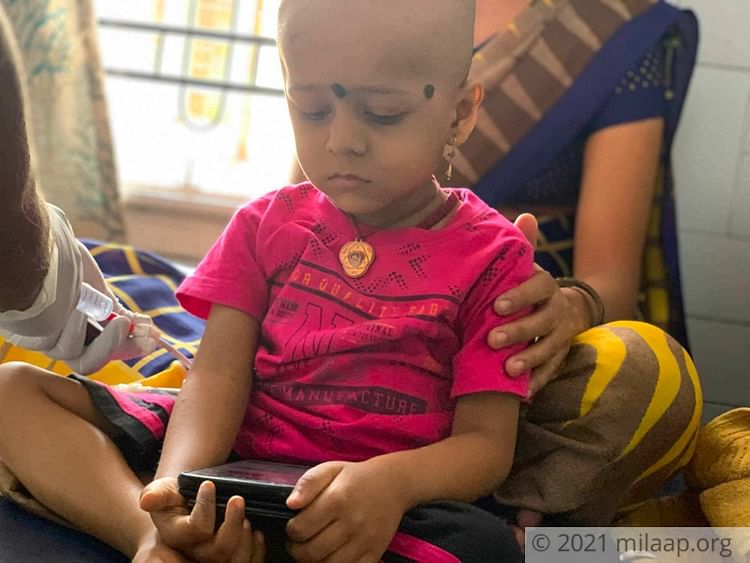 His stomach was swollen, and it only grew
Suchit was very active and playful ever since he was a baby, having hit all his milestones on time and was in good health these past 3 years. So when his parents noticed something unusual about him one fateful day in April 2021, they immediately rushed him to a local hospital.


"His stomach had protruded abnormally; he was in a lot of pain but we never realised what was happening, despite his non-stop crying. We took him to a hospital and through a sonogram we found out that his liver had enlarged and his platelet count was very low. The doctors' reaction to the results told us something was terribly wrong. We were asked to get a bone marrow test done, and I was on edge throughout, hoping and praying it wasn't something dangerous. But the test results only confirmed the doctors' suspicion…. Our Suchit had blood cancer.." - Rajashree, mother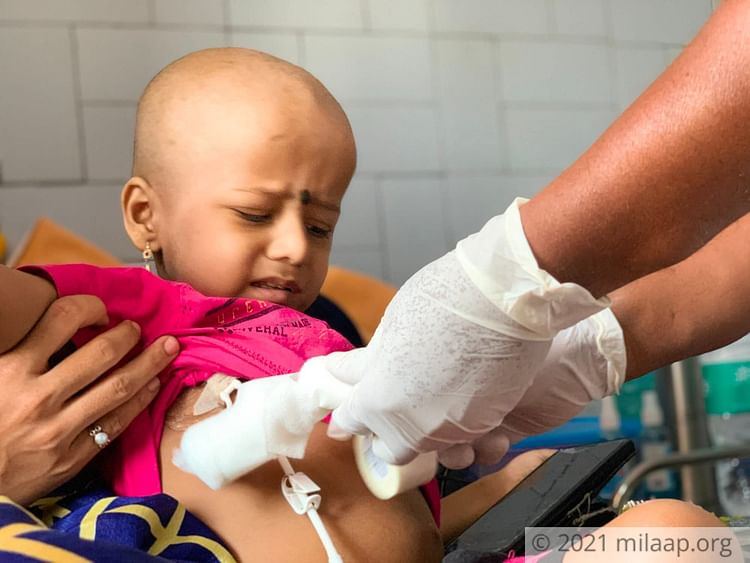 He is in so much pain, his little body can't handle it
"When we take him to the hospital for his treatment, he throws a fit and cries throughout. I have to hold onto him tightly and it kills me to see him being poked and prodded at. Although he's receiving treatment, I can see that it's taking a toll on his body. He's always weak and tired, and I feel helpless not being able to do anything for him. It's been only a month, but he has changed so much; he's quieter now and is unable to eat properly or do much without exerting himself."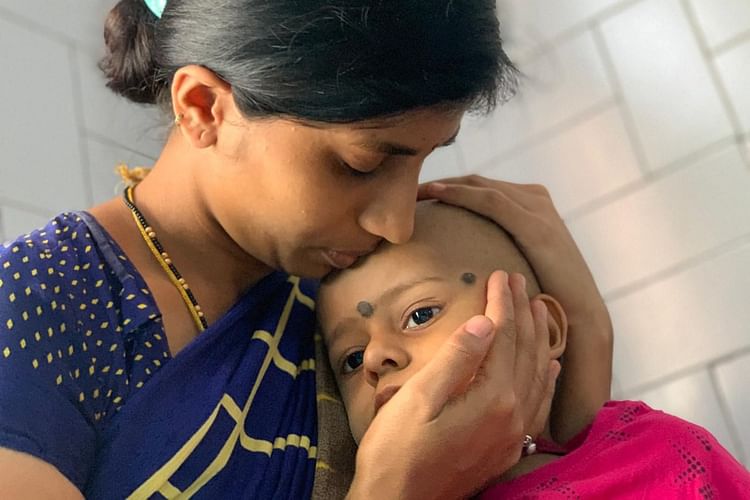 Without a stable income, his parents can't afford his treatment
Suchit needs prolonged chemotherapy and supportive therapy to survive. Although he has already started his treatment, his parents have run out of money to pay for it. His father was a private employee but lost his job a couple of months ago. He's used up all his savings and even borrowed money from relatives to pay for his son's treatment. They need at least INR 12 lakhs more to make sure Suchit gets all the help he needs to get better.


"I look at him and see how hard his little body is trying to fight off this disease. But the lack of hair on his head is a constant reminder of his condition, and I can't just sit here watching him fade away when I know we can save him. I just want him to get better and go back to being how he was before this nightmare. He needs to continue receiving chemotherapy to survive, but where will we get so much money from? I don't want to lose my son. Please help us save him… You are our only hope"
Suhas and Rajashree hope you will be able to help them save their precious 3-year-old. Any contribution you make will help Suchit fight cancer. Click here to donate!