Before the lockdown, I had a small paan-stall that I started running when I was 11. At first, with it, I supported my sick parents and myself. Once I got married it was enough to take care of my wife and two children as well. But I've been unable to open it for more than a month now.
Now, I have no money to properly feed my family now. The 6 of us are living on just four chapatis a day. But this isn't what keeps me up at night.
My son is suffering from a life-threatening disease, and I'm unable to afford his treatment.
Little Shiv was just over a year old when he seemed to have been taken by some mysterious disease. He would cry all the time, seemingly in great pain, and his joints started to swell. The concerned parents rushed him to a doctor the very next day. Tests revealed that he was suffering from chikungunya! But that wasn't the end of the bad news, nor the worst of it.
"The blood tests also showed that my son had something called thalassemia major!

They said it could kill my son one day!

" — Yashwanth, father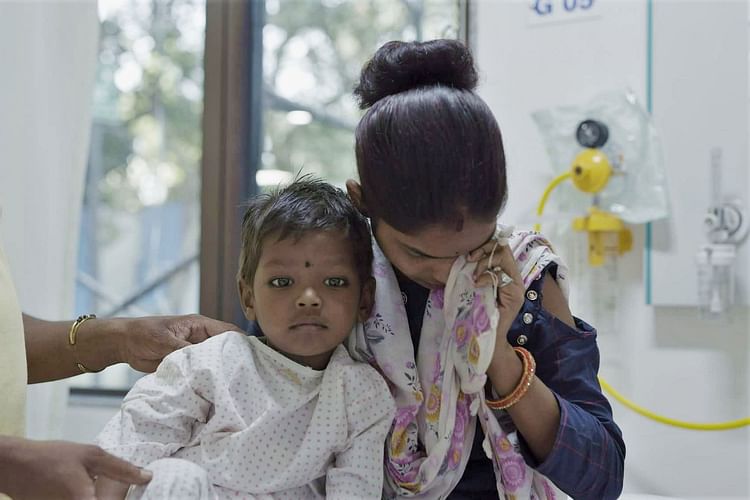 Blood transfusions will no longer be enough, he needs a bone marrow transplant
Thalassemia major is an inherited blood disorder that causes your body to have less haemoglobin than normal, the molecule that enables red blood cells to transport oxygen throughout your body. This leaves the patients tired,, constantly weak, and always out of breath. Without adequate and regular treatment, little Shiv's organs rapidly deteriorate, and his heart starts to fail.
"

When he was first diagnosed, he needed blood transfusions every month or two. Recently, it got to twice a month! Now they're saying even that won't be enough soon.

They're saying our son needs a bone marrow transplant. But how will we afford such a cost?" — Sonali, mother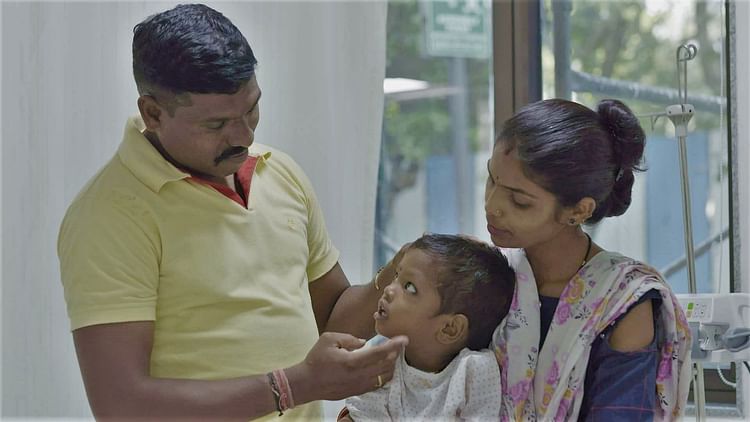 Unable to afford rent, Yashwanth had to build a mud hut for his family
"I have absolutely no savings. Over the past few years, any money that didn't go towards rent or buying food went towards Shiv's medicines. Eventually, even that wasn't enough.

So I moved my family out of the small house we were living in, into a small mud hut that I built, so I could save money on rent. Now, my son's condition is worse than it has ever been, and he needs treatment that costs 18 lakhs!

How will I afford this? But if I don't, how can I afford to lose my son?!" — Yashwanth
Little Shiv's brother Yuvraj is a match to be a bone marrow donor. But this poor family is unable to bear the expense. Only you can help.