It was 09.38pm, and 5-year-old Nischit who had been running around playing all day opened the door to his house. Not noticing the deadly snake lying there, he accidentally stepped on it, and the snake bit his leg. But nobody had imagined that little Nischit would slip into coma and fight his battle with death, because of that. Today, under the many tubes, tapes, and needles, it's hard to even identify the once lively child.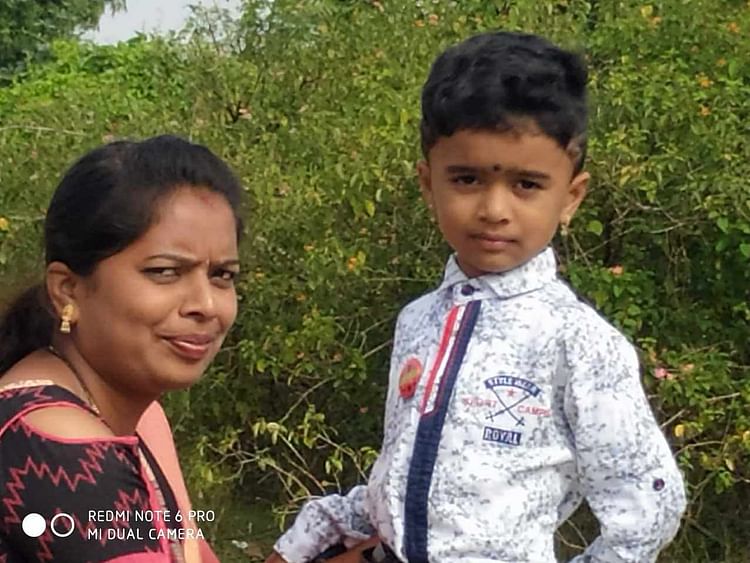 The poison started spreading fast, paralyzing the boy
"It was only a small bite on his toe. Not wasting a minute, we rushed him to the hospital. But there, hours passed before they began the treatment. By then, the poison had spread all over his body, and he slipped into coma, and the doctors said they won't be able to save him. Devastated, we moved him to another hospital, where they told us our son was now paralyzed from below his neck, to his toes. One after the other, dreadful news knocked us down!" – Sukanya, mother.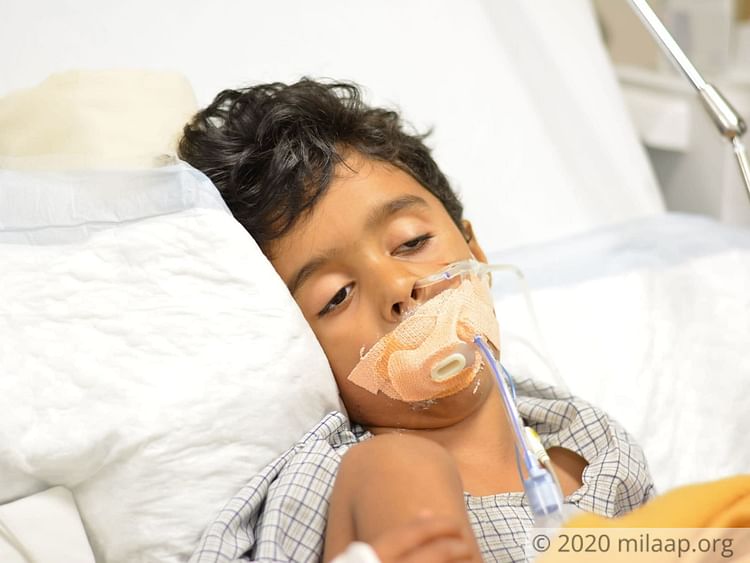 A week passed, before little Nischit finally broke out of his paralysis
Put on a ventilator, Nischit was administered medicines that took two days to work its course. Two days later, there was slight movement, and a few more days later, he slowly regained consciousness and broke out of his paralysis. But he could never get off the ventilator, neither could he talk.


"He is our only child. When he began to grow up. He's our everything. He would wake up with me at 7, and run to our small tuck-shop, to help his father. Then he would come home and play with the neighbourhood kids. He ran errands for me. I remember asking him time and again if his legs ever ached, for he'd not even sleep in the noon. He was full of energy, and now it's been weeks since I heard him talk!" – Sukanya breaks down.
Without the support of the ventilator, Nischit won't make it
Although he's responding to the medication, and is now able to move his limbs, little Nischit is still unable to breathe on his own. He underwent tracheostomy - through an incision in his neck, a tube pinned to a hole in his wind pipe helps him breathe. Still in the ICU, Nischit needs a prolonged treatment in order to completely recover from his condition.


"He is improving, but the doctors have said we won't know the condition of his limbs till he gets up and attempts to walk. I am afraid something dreadful is waiting there too. But we can't lose hope. He wanted to become a doctor...he did not deserve all this pain." – Manjunath, father.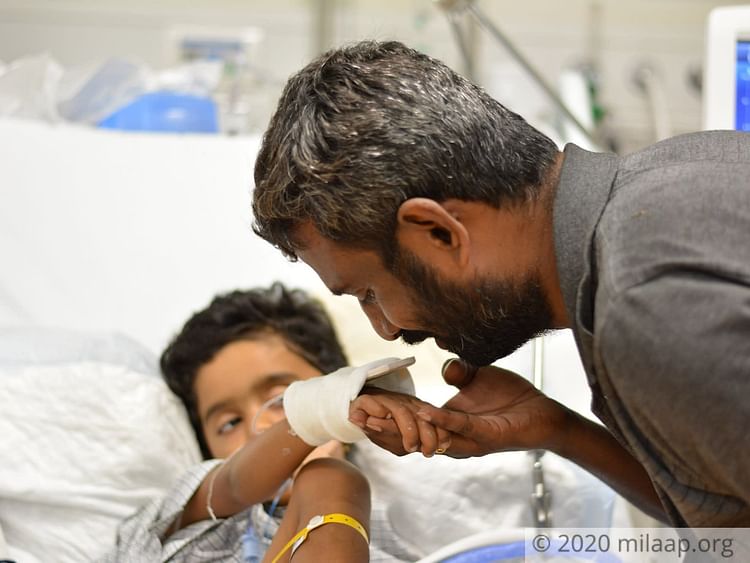 Having already spent 7 lakhs and neck-deep in debts, the couple is struggling to gather 8 more lakhs
Manjunath is a daily wage labourer, who does farming and also has a small tuckshop in his village. He earns no more than 6,000-7,000 Rs per month. Despite the low income, the family had been very happy. With the little money earned, the couple fed their son almonds, cashews and raisins – those that they had hardly eaten. They'd given him everything they could, but today, that isn't enough to save him.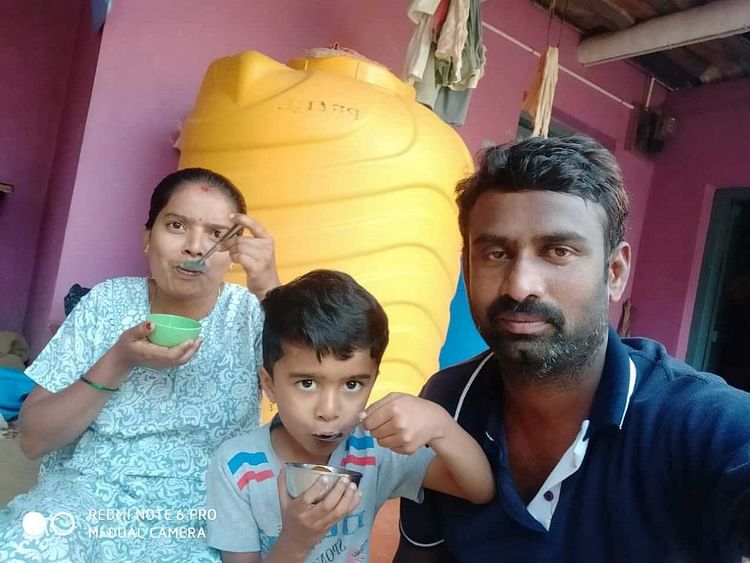 "He needs 4-6 weeks of treatment, and it is Rs 75,000-80,000 per day. We somehow managed to pay 7 lakhs. But right now, we have a pending balance of 4 lakhs to pay, apart from the new expenses that will follow. We can't do this. Our only son is suffering there, and we can't save him without your help. We've come this far, please let it not go in vain. Help us!" – Manjunath, father.
With your generous contribution, little Nischit can recover and go back home to his parents.