One look at 6-year-old Nasim and you will be taken aback at the sight of his swollen stomach and his deep yellow eyes. The little one can't sit up nor can he turn while sleeping; even walking a few steps leaves him in excruciating pain. The only way he can have a normal and pain-free childhood is a liver transplant - his liver is failing.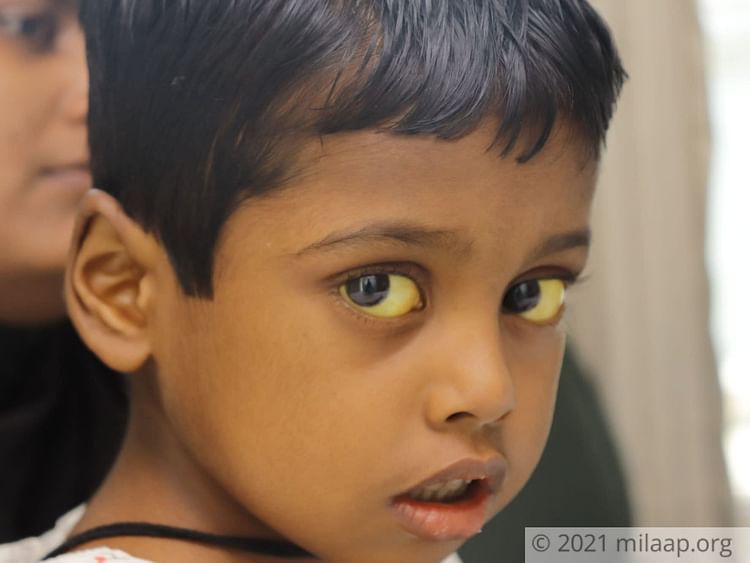 He doesn't know what normal is
Fighting sickness and constant visits to hospitals should never become a part of anyone's routine. But for 6-year-old Nasim, who has been fighting for his life from the second he was born, this is his normal.


"He doesn't know what it feels like to go to school or to play carefree with his friends, to eat street food or even ice-cream. He asks me when he will be able to try all these things and it hurts me every time I tell him,

'not now but soon beta'.

I am afraid that day might never come, I am afraid I will lose him" - Nasreen, mother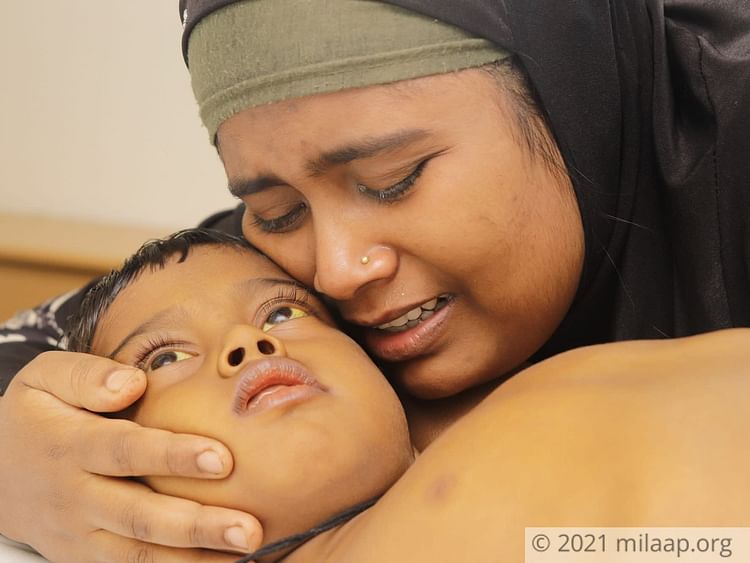 I am failing to save my child
The symptoms of Nasim's sickness started right after his birth, but it took three years for doctors to diagnose the disease, and by then the child's liver was critically damaged. The parents knew that Nasim will need a transplant eventually, but they couldn't even gather enough to get his biopsy done.


"I am a daily wage labourer. My income is barely enough to put food on the table and afford my child's regular medicines. My wife and I tried for years to save - we skipped our meals, stopped celebrating festivals and even birthdays, but it will never be enough to afford such a big surgery. I am failing to save my child." - Hanif, father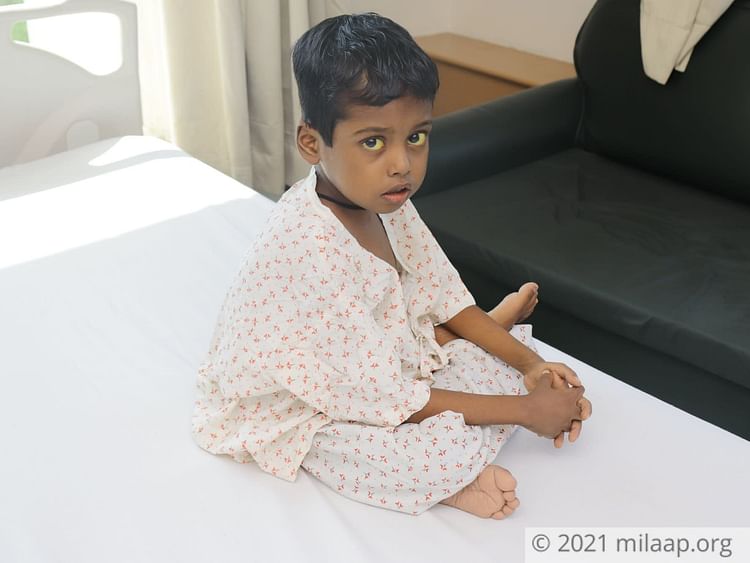 He fears it might burst anytime
Nasim's stomach has swollen to the size of a watermelon and the child cries continuously due to the pain and the fear that it might burst anytime. There hasn't been a single day when he or his parents have slept peacefully without worry. Watching their only child suffer endlessly is killing these parents and only you can help them out of this misery.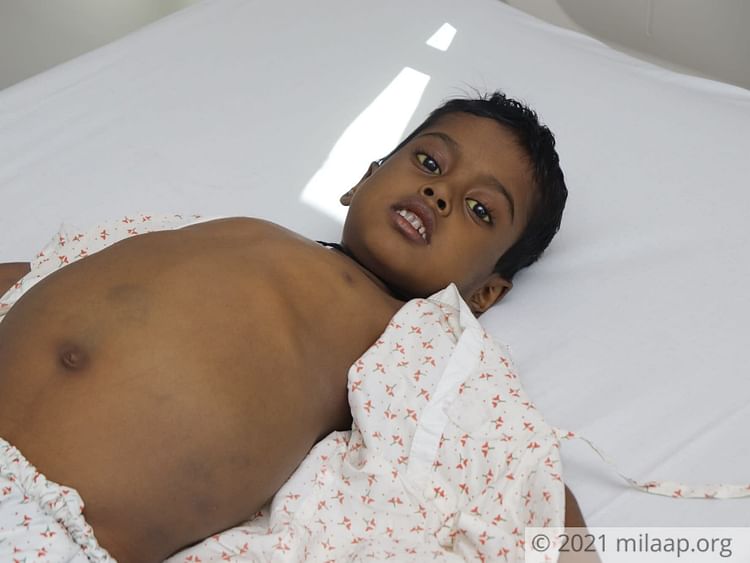 The transplant will cost them 25 lakh rupees and there is no way they will be able to afford it. But with your help, it is possible.
Your contribution can save this young boy's life. Click here to contribute.