"I woke up to a strange rasping noise ten days ago, around 2am. It was one of the most terrifying moments in my life when I realized the sound was coming from my baby, who was turning blue and gasping for breath!

What if I wasn't a light sleeper, and that sound hadn't woken me up that night? We would've... would've lost our baby during the night, and had no chance to do anything about it!

" — Rohit, father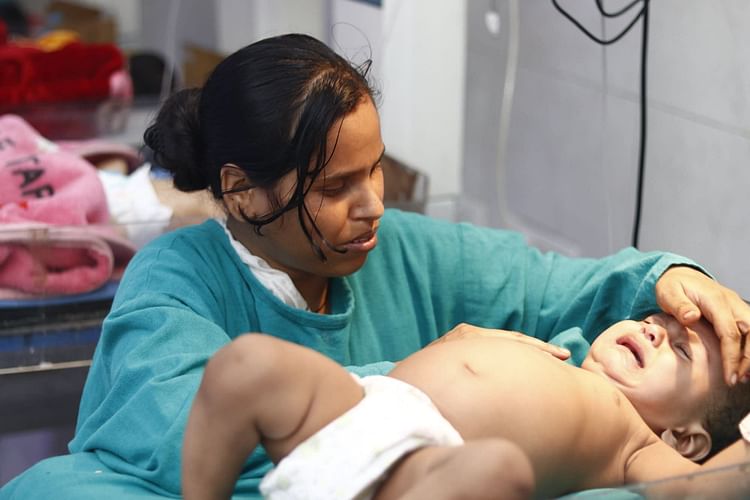 Rohit and Poonam only had a few good months with their newborn before things started taking an unfortunate turn. Baby Devansh a little over 2 months old when he started having a slight difficulty breathing, and crying all the time.
"We took him to a doctor the same day we first noticed that he seemed to be having trouble breathing. Each breath sounded heavier than the last, and he looked like he was in constant discomfort. He would cry continuously, which only seemed to make things even worse. But the doctor at our local clinic told us there was nothing to worry about."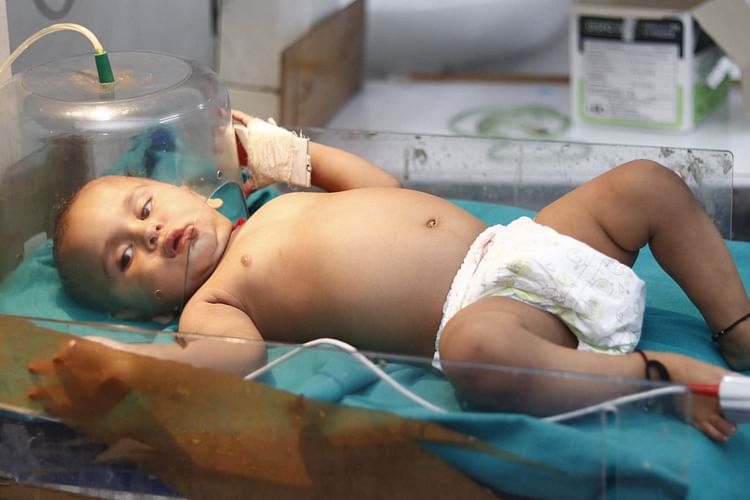 They spent 7 months trying to treat their little one
"The doctor there gave us some medicines, and told us he'd be fine in no time, but even after giving him the full course of medicines, Devansh's breathing trouble only seemed to get worse. We took him to another clinic, and they told us the same thing, that medicines would help and he'd get better soon enough. But days turned into weeks and weeks turned into months, and he wasn't getting better. We took him to so many clinics over the past 7 months, and no one was able to treat him."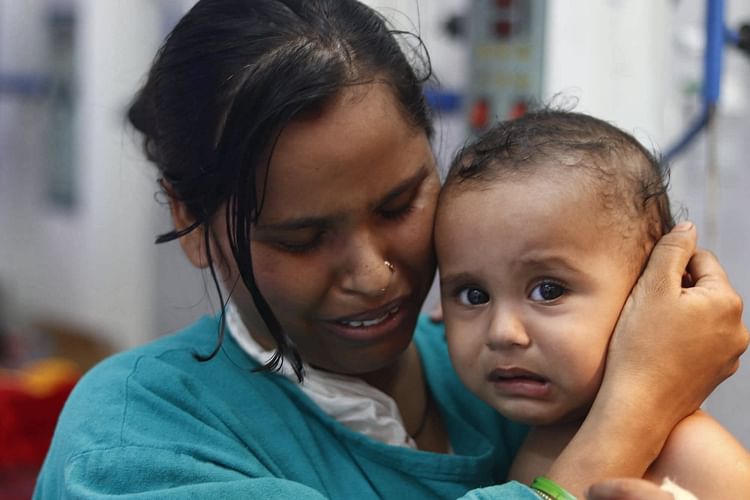 They nearly lost him last week
After more than half a year of constant back and forth to doctors' clinics, and a litany of daily tablets and syrups, Devansh's condition became nearly critical last week, when he started having so much difficulty breathing that his skin was turning blue. After bringing him to a big city hospital this time, Rohit and Poonam realized just how close they had gotten to losing him forever.
"They told us that if we'd been even a few minutes late that night in bringing him to the hospital, we could've lost him forever!"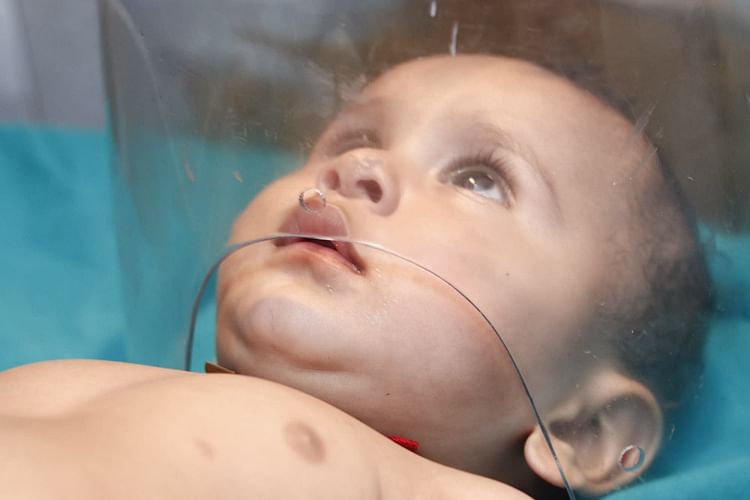 A few weeks of NICU care can cure him
"They're saying that he has some severe lung infection, which has now reached his brain! Thankfully, a few weeks of NICU care can treat him. But I'm just a driver, and I've been having trouble finding work ever since the pandemic started. There's no way we can afford all these expenses, but we can't afford to lose our baby boy either. Please, if you can, help us save his life."