"He hates being at the hospital. He doesn't understand much because he is so small, but he asks me when we will take him back home, over and over again. It is so difficult for me to listen to his cries. My little boy has to endure the pain of all these injections and treatments just so he can survive!"

- Yogitha, mother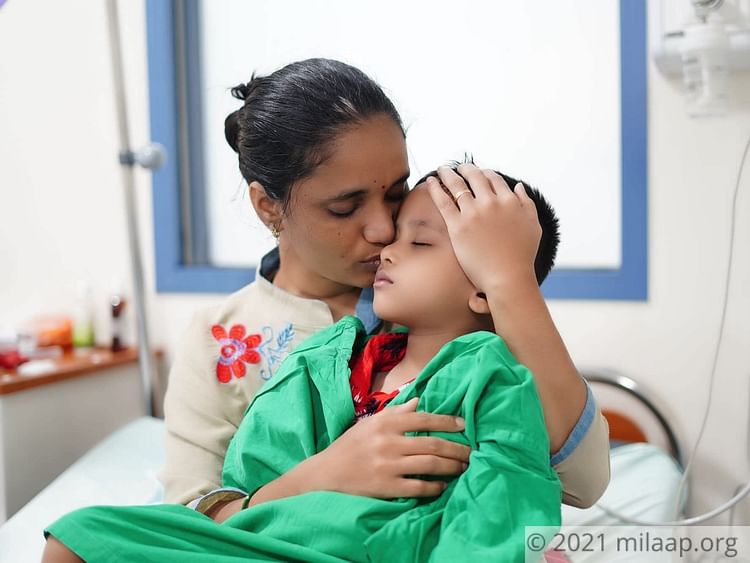 Assuming he just had a sprain, they weren't prepared to learn about their son's cancer
At 2-years-old, Daksh Londhe was at the age where his energy and enthusiasm had his parents on their toes. But never did they imagine that their lives would turn upside down in just a matter of weeks. The little boy had been playing at home when he suddenly started limping as if he'd pulled a muscle in his right leg. He was unable to bend his leg and neither could he walk.

Every step he took, he would cry in pain. His parents took him to an orthopedic doctor to get it checked. He gave an injection after which he was walking again and everything seemed fine. But only days later, they noticed some swelling in the back of his left thigh and he also started running a temperature.


"This time, we consulted a pediatrician, but no medicines seemed to work. Then we were advised to get some tests done to determine the problem. The results said his white-blood cell (WBC) count was high and his haemoglobin count was extremely low. I didn't understand what that meant, but seeing the look on the doctor's face, I knew something was wrong. I felt my heart pounding in fear. I couldn't bear the thought of something terrible happening to my baby… But then they told us that he has cancer." - Yogitha
He needs prolonged chemotherapy to recover
Little Daksh was diagnosed with Acute Myeloid Leukemia, a type of blood cancer. It starts in the bone marrow and often moves into the blood. If left untreated, it can spread to other parts of the body rapidly. Daksh needs to undergo chemotherapy with a targeted therapy drug, along with regular blood transfusions and antibiotics. The cost of his treatment amounts to about INR 5 lakhs, which his parents are struggling to afford.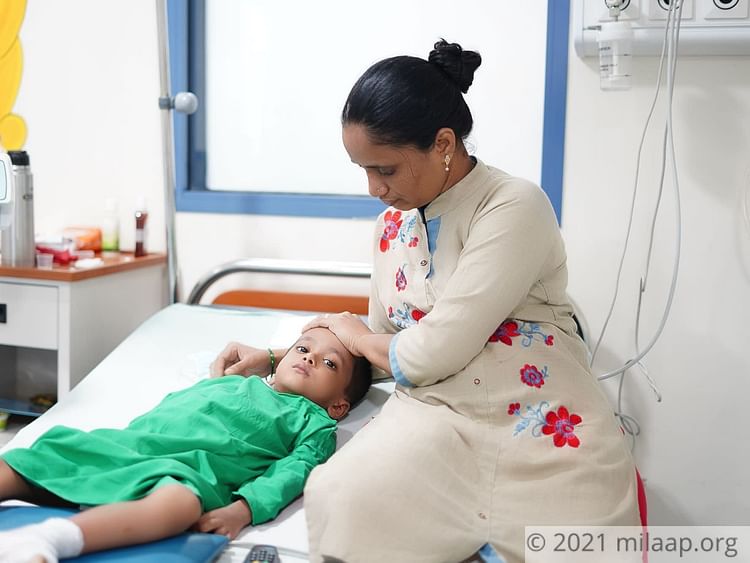 Only with your help can he beat cancer
Chemotherapy is the only way Daksh can recover from the dreadful disease that is plaguing him. But his parents are strapped for money and don't know how they will pay for his treatment. Yogitha, a teacher, had been employed at a small school that had to be shut down due to the Covid-19 pandemic.

His father, Sushil, is an employee at a small private company. He has spent all his savings and even borrowed from friends and relatives to keep his son's treatment going, but now, he is at his wit's end. He is also unable to see his son during this time because of hospital regulations, which has added to his frustration.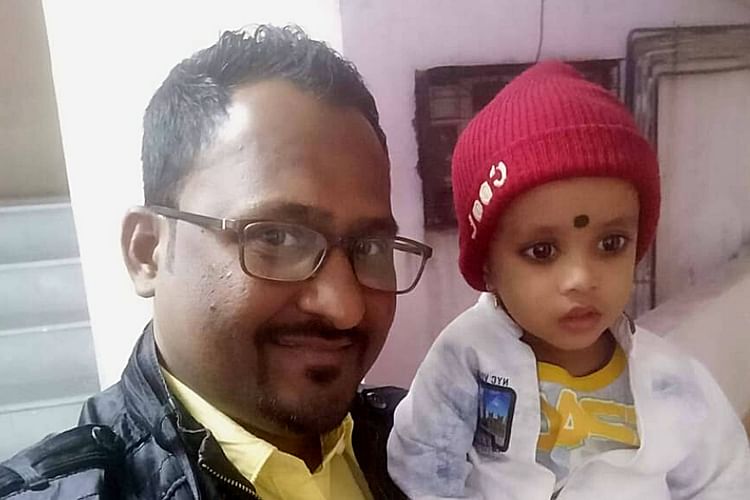 "My monthly salary is barely sufficient to sustain my family and I'm already paying back some pre-existing debts. But the hospital bills just continue to pile up and I feel helpless, unable to do anything. Now my savings have run out and I have nothing else left. I can't lose my son like this. I will never be able to live with the guilt of not being able to save him…" - Sushil, father
Daksh's older sister is eagerly waiting for him to return home as well. She doesn't want to keep talking to him through a phone screen and hopes to be able to hug him and play with him again soon. They need your help to save Daksh. Your contribution will be of immense help to this family. Click here to donate.