Manthan is a playful and active child who loves to sing songs and can't resist eating his mother's food. His favourite person is his sister with whom he plays all day. But lately, he's been in constant pain, unable to even eat a morsel of food. He cries all night and hardly sleeps. His body is pricked with injections daily and he has to take numerous medicines. His life has taken a drastic turn ever since he was diagnosed with cancer.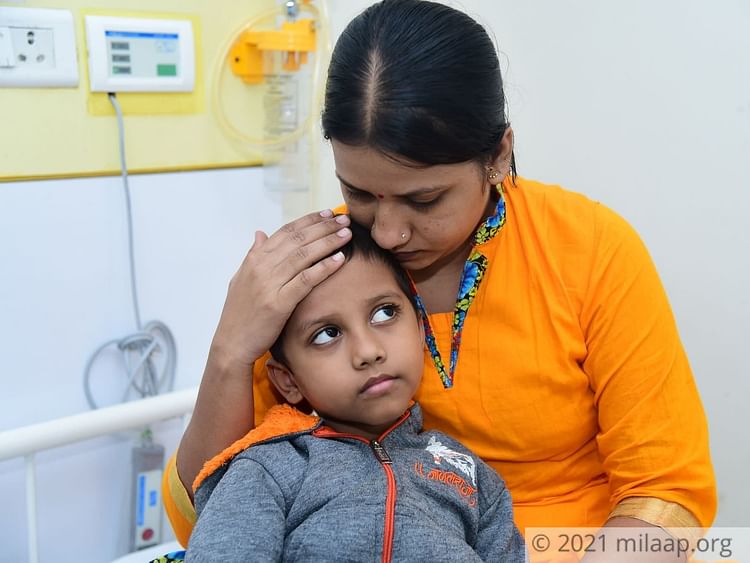 With no diagnosis for months, his condition got worse
In April last year, Manthan started complaining of body pains and within a day or two, the little boy ran a high fever. His pain became unbearable and his skin turned pale. One city after another, his parents took him to all the hospitals he was referred to.


"Months passed by and my child's condition just kept getting worse. With the pandemic and lockdown, his tests and treatment got delayed. He got so weak that he could barely stand straight, let alone walk. But when his ailment was finally diagnosed, it just...it was hard to believe that my child has cancer." - Aditi, mother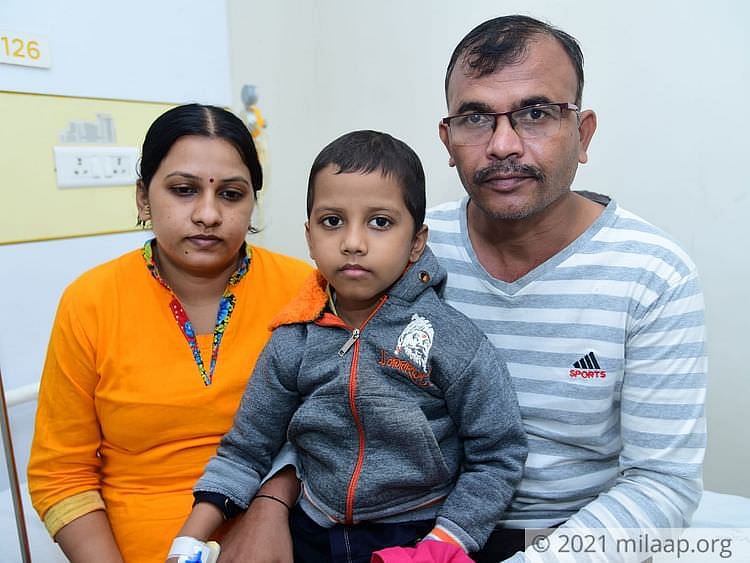 He needs chemotherapy to survive
Manthan was diagnosed with Acute Lymphoblastic Leukemia, a type of blood cancer. Doctors advised the parents to start his treatment immediately. So they ran from pillar to post arranging all the funds they could, but it is nowhere near to the amount they would need to cure Manthan. He needs intensive chemotherapy treatment for the next six months to beat cancer. It would cost them more than 6 lakh rupees which they cannot afford.


"By the time we got to know this, we already spent all the money we had. It took me an entire month just to arrange enough money to come to Pune. Where will a small worker like me get so much money from?" - Vaijnath, father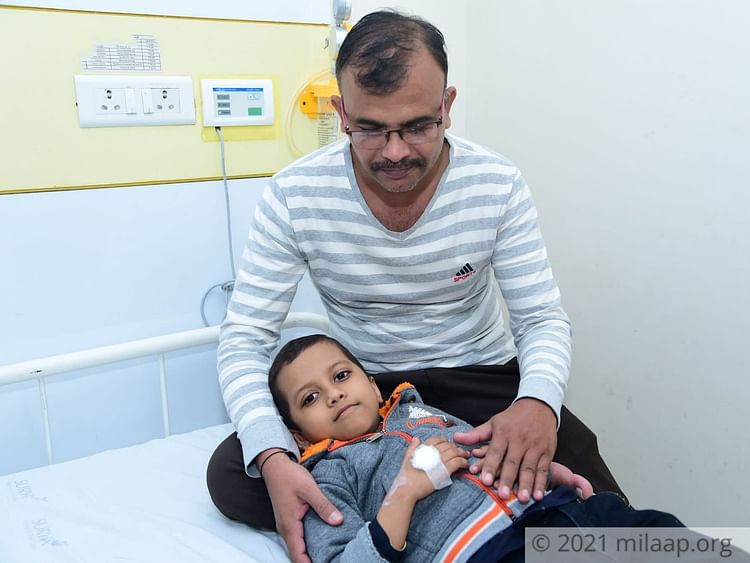 Only you can help them
Vaijnath is a worker at a private company. Usually, he unloads heavy items from trucks and does most of the cleaning work there. His income of Rs 12000 is barely enough to run the house and he is left with no savings at the end of the month. After Manthan fell sick, he hasn't been earning even that much, and is struggling to continue the treatment.


"I am living on borrowed money from friends and relatives. But it is just enough to afford food and medicines. I am left with no money or resources to save him from this deadly disease and time is running out. I just don't know what to do anymore" - Vaijnath
Every penny is valuable to them right now. Your generous contribution can help save Manthan's life. Click here to contribute.