Past few months have been unfathomable for 12-year old Manisha who is battling for her life every day. Her family has only been questioning God why their little angel has to deal with such harsh ailments at such a young age.
"Right in front of my eyes, she started trembling and before I could process what was happening,

her fits got very severe

. And now

a virus has attacked her so badly

that her treatment can't proceed until she recovers from it. My daughter has had an

open-heart surgery

so I've always been extra careful with her but that day I cursed myself for my inability to protect my baby."- Veralakshmi, mother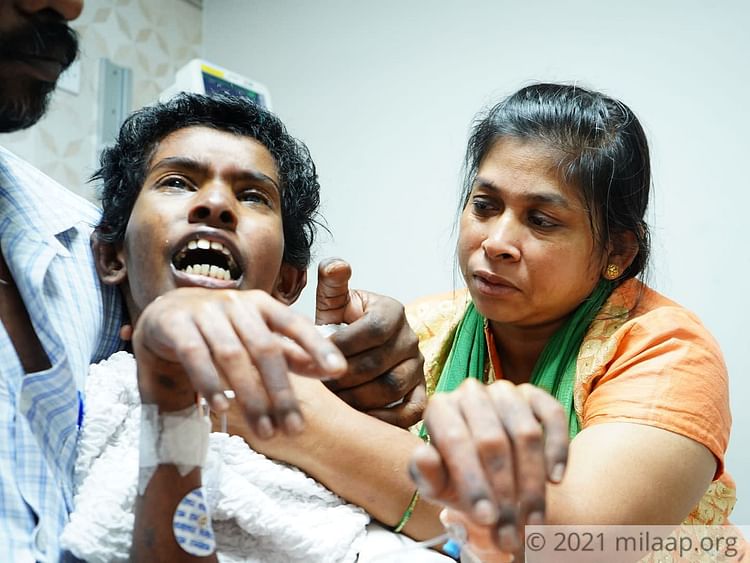 She was bleeding because of a virus invading her intestines
Manisha had an

allergic reaction to her high dosage medicines

. Unfortunately, it was so severe that she had

developed Liver issues

due to it and she had to be admitted for Jaundice. She would scratch off her skin with unbearable itching and had black spots all over her body. With treatment it seemed she was getting better until she had an

unusual rectal bleeding

.

After an endoscopy, she was detected with internal ulcers but her parents weren't prepared to accept that her bleeding was because a virus had been attacking their daughter's colon. All her other treatment had to be put to a halt and she was immediately isolated. Now, if her treatment to fight off this virus doesn't start soon, things may escalate to the point where the doctors might have to surgically remove her colon.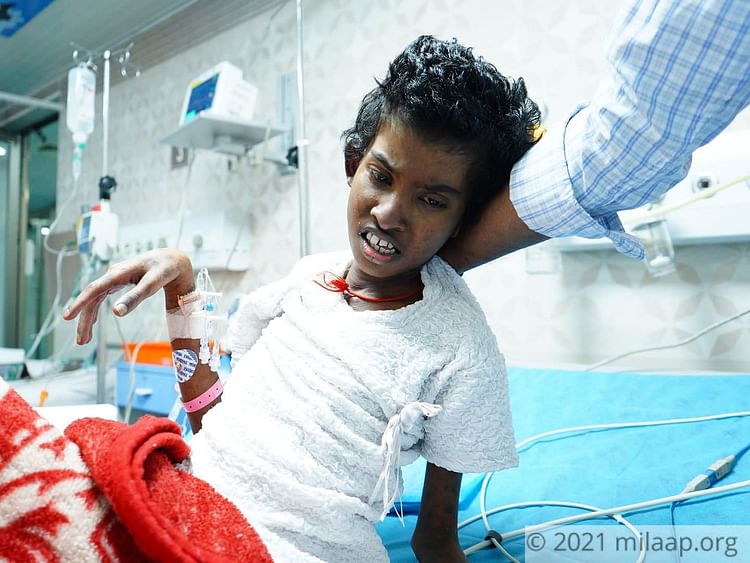 Since her childhood, she has been suffering from the pain of surgeries
When Manisha was just 2 years old, she had an open-heart surgery. Her parents had hoped this would be her last surgery but in the last few months she had to be admitted to the hospital thrice, because of arising complications. Her parents have spent close to 5 lakhs in these past few weeks but they still need 8 lakhs more to save their only child.


"With every medical report, a need for another life-threatening surgery comes forth. My little girl's body has been completely ravaged by these stitches and medicines. Last week, she had to undergo a surgery to fix a hole in her Pancreas and she is still bed-ridden from that. Now with this virus, if we delay my daughter's treatment, her organs may start failing. Lakhs of bills are mounting up but I'm running out of ways to even arrange for her daily PICU expenses, let alone her further treatment." - Azhakarswami, father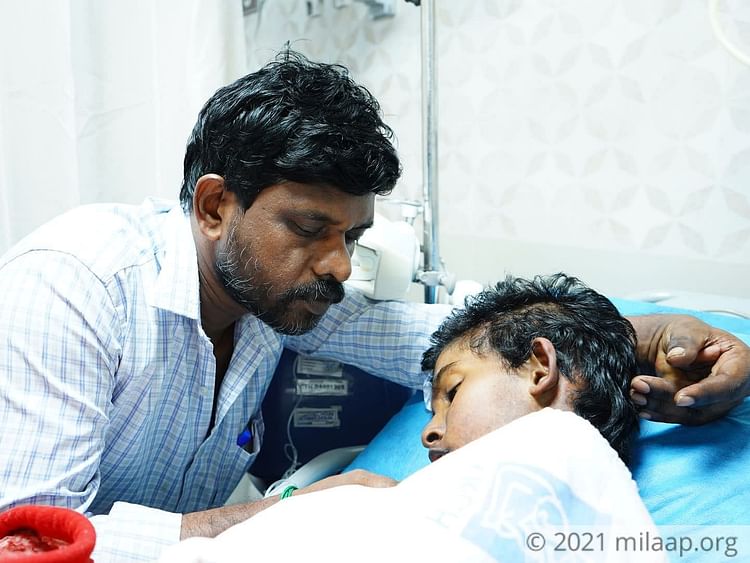 Any further delay in her treatment can permanently damage her liver
Currently, Manisha is battling Cholestasis along with CMV Colitis (virus in her colon).

It is a liver infection and now with this virus, her parents fear that delayed treatment can damage her liver too. They urgently need financial help to keep Manisha in PICU to fight off this virus as soon as possible. With every passing day that Manisha goes without treatment, she inches closer towards losing this fight.

Her father runs a small stationery shop that has been shut because of Manisha's condition. They know it's beyond their capacity to arrange lakhs of money so soon but they just want one chance to be able to save their only child. They have already spent their life-savings on it and now if they lose her, these parents will be devastated. You can be their only chance now.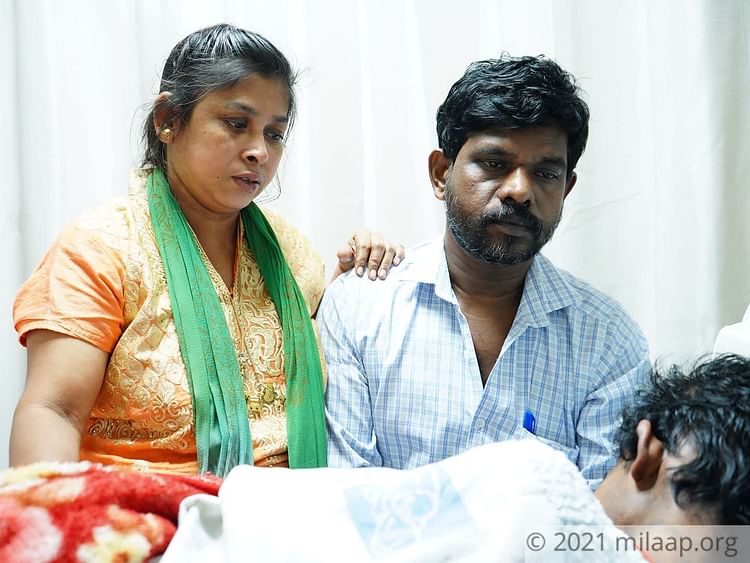 Please help them by contributing here.