"My husband and I tried to have a child for 8 years after marriage. Just when we lost all hopes, we were blessed with Manish. He changed our lives, we felt complete again. But this disease, it is taking him away from us…"- Rama, mother

Manish was 10 he was diagnosed with liver cirrhosis. For 4 years, the family went to multiple doctors and hospitals to get Manish the required medicines but nothing could stop the inevitable- his liver is failing.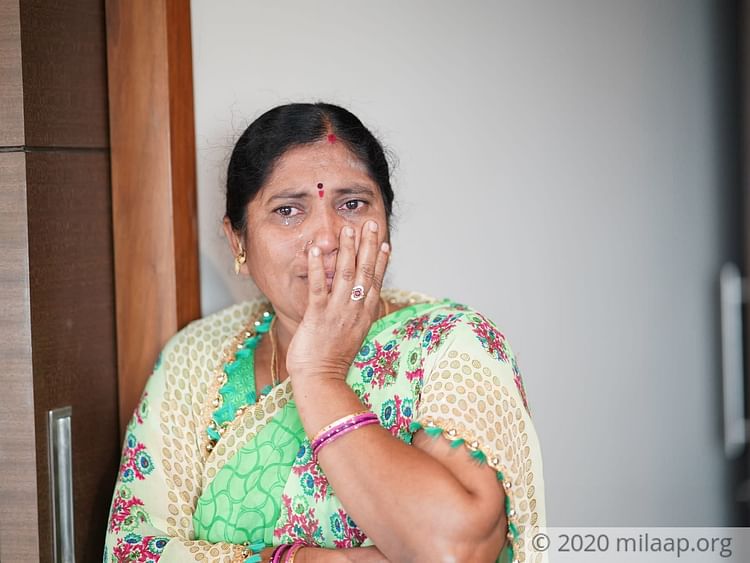 An exceptionally bright student- this disease is killing his dream
A 10th standard pass, Ramesh always felt that his son Manish will go places. Manish dreams of being an aeronautical engineer.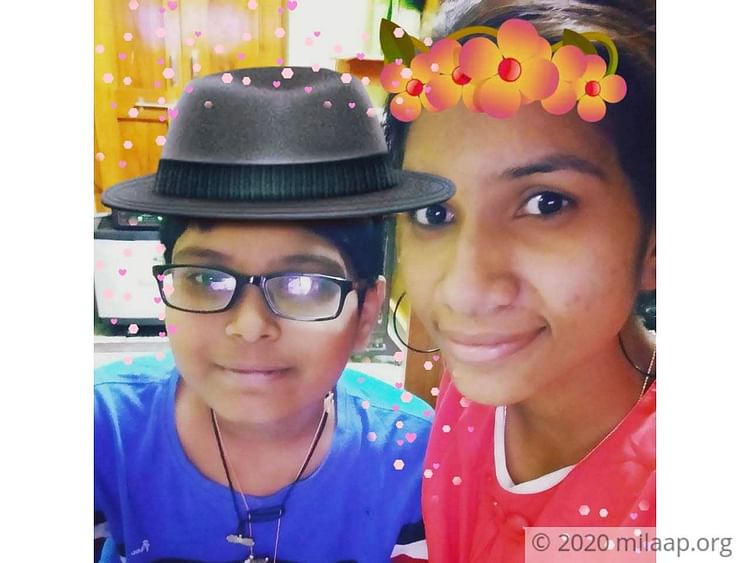 "I used to feel a lot of pride that my son is a topper. I started dreaming of his bright future but this disease has killed his dreams. He cannot go to school anymore. But look how strong he is- he still wants to learn so he has requested me to download some free learning apps. He hasn't given up." - Ramesh, father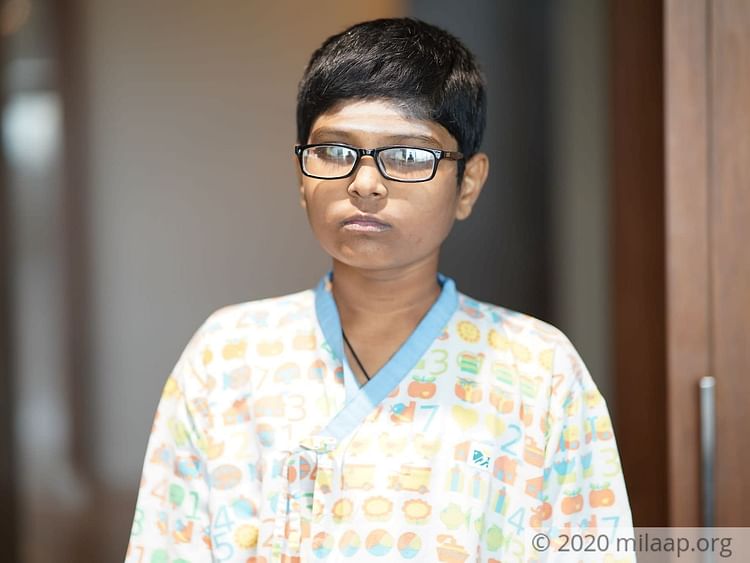 I haven't slept in many days I'm distraught at the thought of losing my son
"I cannot tell you where all I have been to find a cure. I have knocked multiple doors, been to every village doctor, astrologer, hospital. We just wanted Manish to be okay. I find it shattering to see my child like this. He is bright, he doesn't deserve this. It should have been me...

The family was always made aware that oral medication is a short term cure and that Manish would eventually need a liver transplant but they never thought the time would come so soon! The family had to pull Manish out of school and admit him to the hospital as his health started deteriorating. All this has taken a toll on his mind too. He has stopped smiling - he doesn't even talk much, not even with his parents who can't stop their tears.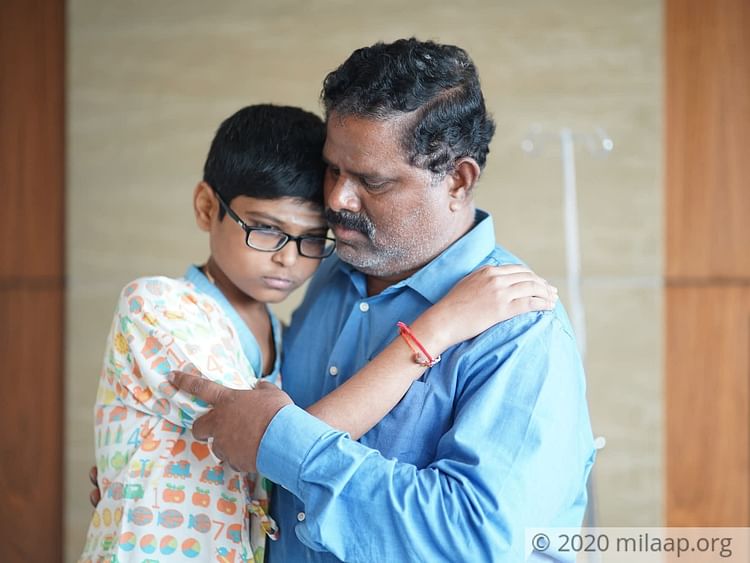 Ramesh works in a clothes shop and Rama takes on stitching work from home. Till today they have spent 4 lakhs on treating Manish. This money was put together by liquidating their savings, selling gold, borrowing from well-wishers and also having some relatives sell their gold to help them but it is not enough. They need 17 lakhs more to save him.


"I feel bad that Manish has the misfortune of having me, a poor man as his father. Maybe if I had a lot of money, I would have been able to give this child the best without thinking. Maybe today, he would have been better and pursuing exams for a prestigious college instead of battling his life on a hospital bed."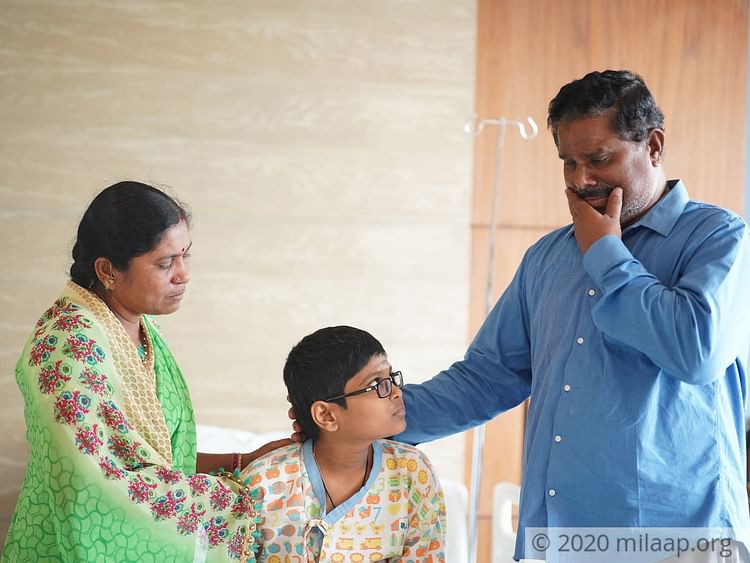 Any contribution you make will go a long way for Ramesh and Rama to fight this battle for their son's life. Every rupee donated is a step closer for Manish to be able to live a life he wishes for. Please do your bit in making his dreams come true.