She still looks so happy. She runs around, she plays, she laughs, just like any other two-year-old. It's been a month since we came to know that her liver is almost completely damaged and scarred, but we still can't believe it.

If she doesn't get a liver transplant in the next 7 days, this disease can kill our baby girl...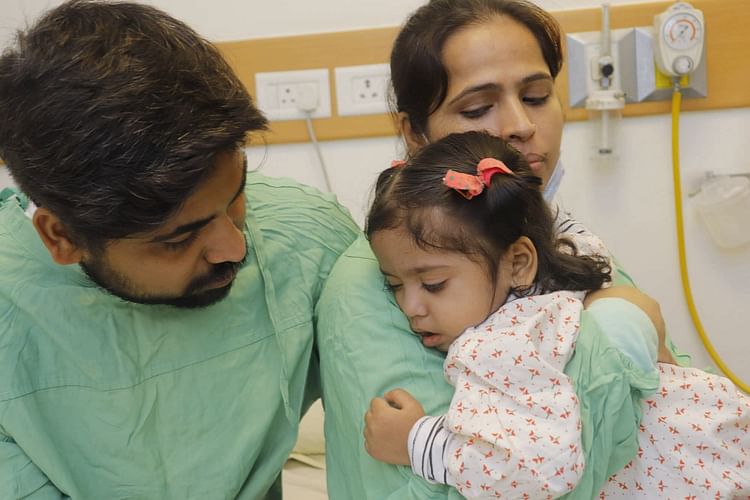 In late June, like millions of other families across the nation, Ishan and Asma were still reeling from the effects of the pandemic and struggling to get their lives back on track.
"It was around that time when our Maisha started getting these intense itches across her back and legs, which we thought were just allergies. It was only a week or so later when she developed a fever that we got worried.

We had no idea that these were signs of our only daughter's liver dying.

"

— Asma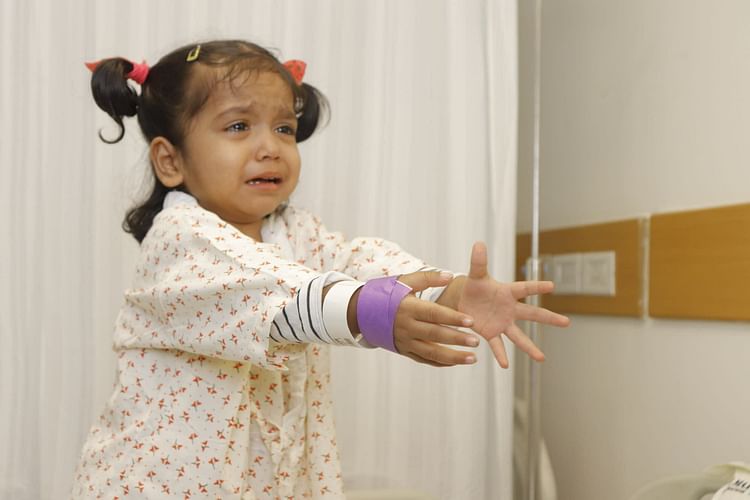 'Does she have any itching?'
"

It was such a simple question, but it scared me so much.

We had taken Maisha to a doctor for the fever and he was about to use the stethoscope on her, when he stopped and asked me if her stomach was always that size. When I told him it was slightly bigger than normal, he asked us if she had any itching.

Something about the way he asked that question... A chill ran down my spine, and I realized this was no ordinary fever.

"

— Ishan
Only an urgent liver transplant can save this little one's life
Scans and tests not only confirmed these first-time parents' worst fears, but also revealed a more horrible truth: Maisha's failing liver is a symptom of an extremely rare metabolic disease. Although there are no external signs yet, this little one is in grave danger. Her survival depends on getting a liver transplant in the next 7 days. Once that is done, doctors can start treating the underlying condition, and prevent a horrible tragedy — the death of an innocent child.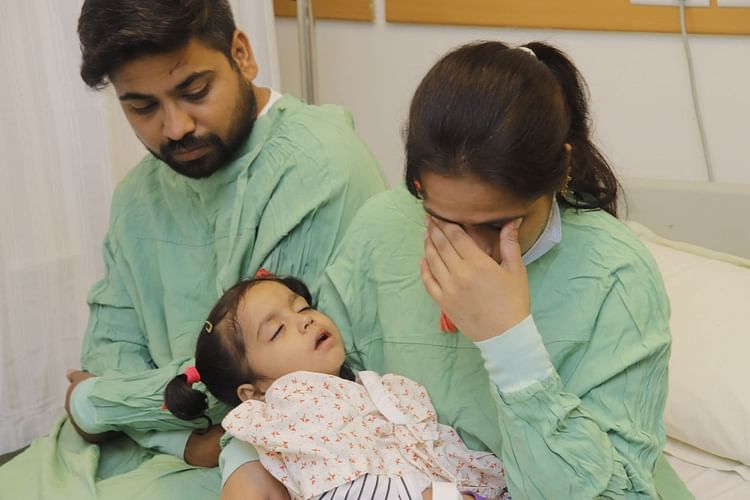 She's their only child, but they're unable to save her
"Working in the private sector, these past few months were so hard already,

but in the past month alone I've spent close to three lakhs. All my savings are gone, and I don't know what to do now. I've been running around for loans but the amount my daughter needs for her surgery is 20 lakhs!

And she needs it in the next 7 days! She's our only child, she's our everything. Please help her..."

— Ishan