"

It is her birthday this month, she'll be turning 5. We were so excited for this year as we thought to enroll her in a school. We wanted her to have a better life than us. We thought she'll be learning new things and making new friends, but she is fighting cancer instead. This is not the future I wished for her, one where she is be fighting death!?"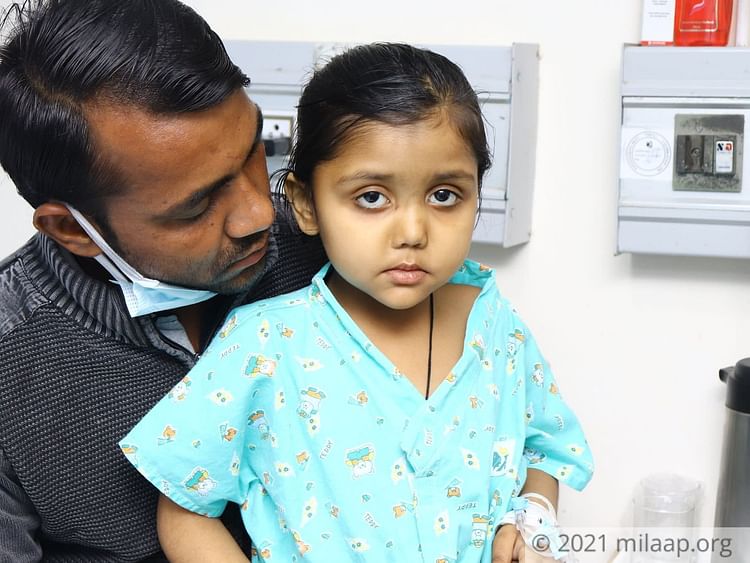 Her cancer is progressing rapidly
Last month Mahira suffered from a high fever and no matter what medications the doctors gave it kept coming back. Her body started turning pale and she got weaker with each day. Worried, the parents took her to a bigger hospital where she underwent numerous tests to get to the root cause. But they never thought it would turn out to be cancer. Mahira suffers from Acute Lymphoblastic Leukemia, a severe type of blood cancer that progresses rapidly and creates immature blood cells.

Due to the immature cells, Mahira is prone to infections. Her blood levels often get dangerously low and without immediate treatment, she will not survive.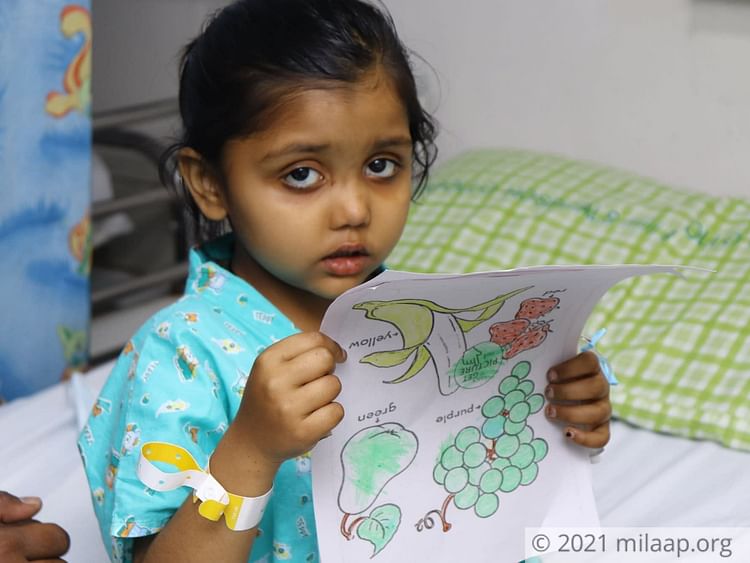 She can't even eat her food without pain
"I have never seen her sit in silence like this, she has become so dull and weak. I am used to the super active Mahira, whose feet never stopped. At one moment she would run around the house playing and at the other, she would dance crazily making everyone laugh. She is in a lot of pain. Her back hurts and her stomach is swollen. She can't even eat her food without pain, it hurts her while she chews so she barely eats anything. She never has any major health issues and all of a sudden this!? Why is God punishing her like this? He should have given it to me instead, why my little girl?..." -Saiba, mother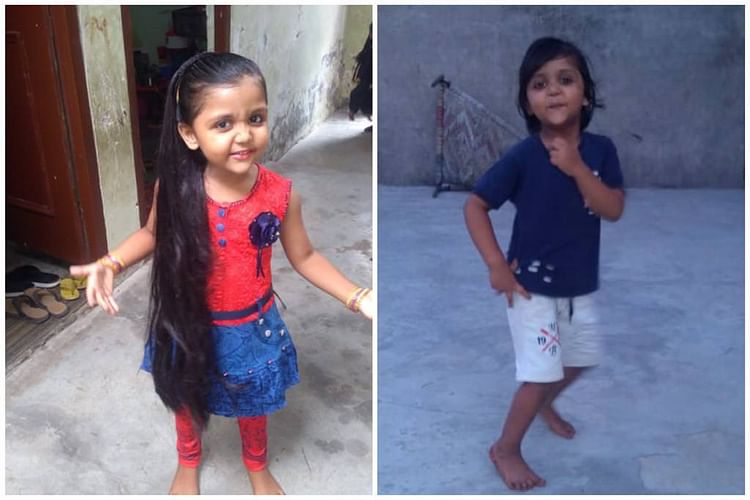 They are unable to afford the cancer treatment
Mahira is their only child and watching her suffer is extremely painful for these parents. With immediate treatment, this little girl can win against cancer. But Vijay is a daily wage labourer and Sabia is a housewife, no matter how hard they try, they are unable to keep up with the expenses. They need help.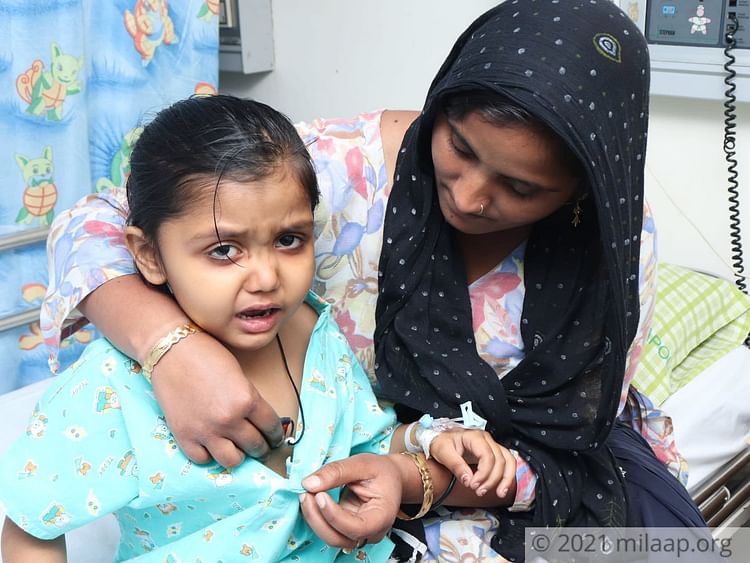 We have only heard of cancer from other people or watched it on the television when people share their experiences. I have heard them talk about how their loved ones died because of cancer...and now that my own child is suffering from this horrible disease, I can't help but think of the worse and it is terrifying. I can't sleep at night, I am constantly worried about her. She is all we have and I can't lose her.

But we are failing to even afford proper food now let alone cancer treatment. We fell helpless, unable to save her..

." -Saiba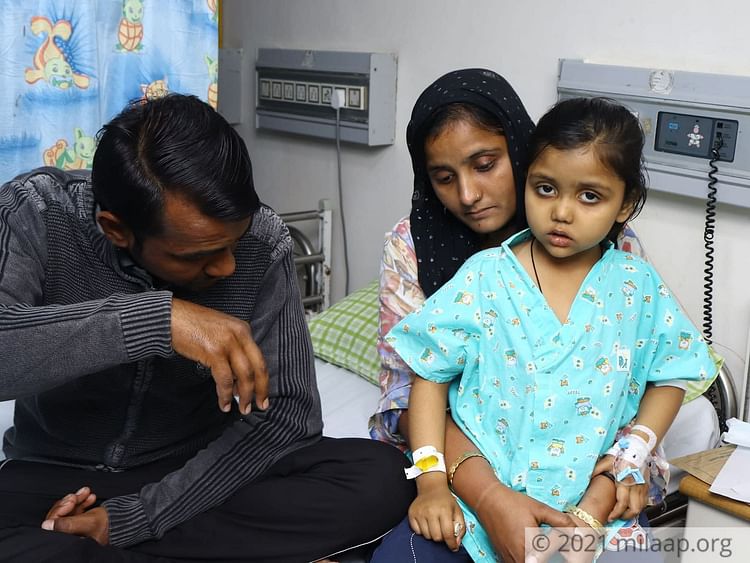 Only you can save this little child from the clutches of cancer. With your help, she can go back home and live a normal life. Your contributions alone can make this happen. Click here to contribute.