Mahi used to be full of life. He was active, fun, and loved studying. Always eager to learn, he usually topped his classes in school. Just a few days ago, everything changed. Now, he lies in his bed crying to go back home, unable to move even an inch due to the pain shooting through his body.
9-Year-Old Mahi suffers from
Osteosarcoma, an aggressively-spreading bone cancer.
He is unaware that this disease is slowly killing him, he only wants to go back home.
Mahi needs immediate surgery and chemotherapy. His parents need your help.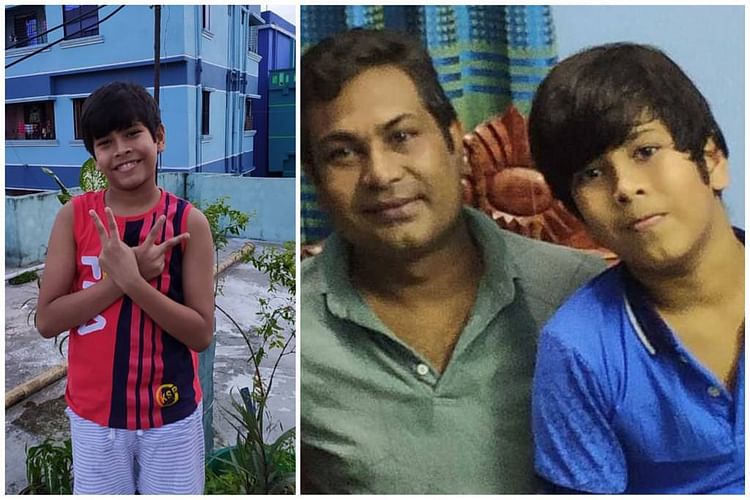 Cancer was growing inside him silently, an accident brought it to light
Mahi was playing outside when he fell and hurt his leg. There was no visible injury or pain. But the very next day his knee started to swell and his parent had to take him to the hospital. When tests were done, the doctors found a tumour in his leg. Suspecting it to be cancer, they ran further tests and the results shook his parents to their core.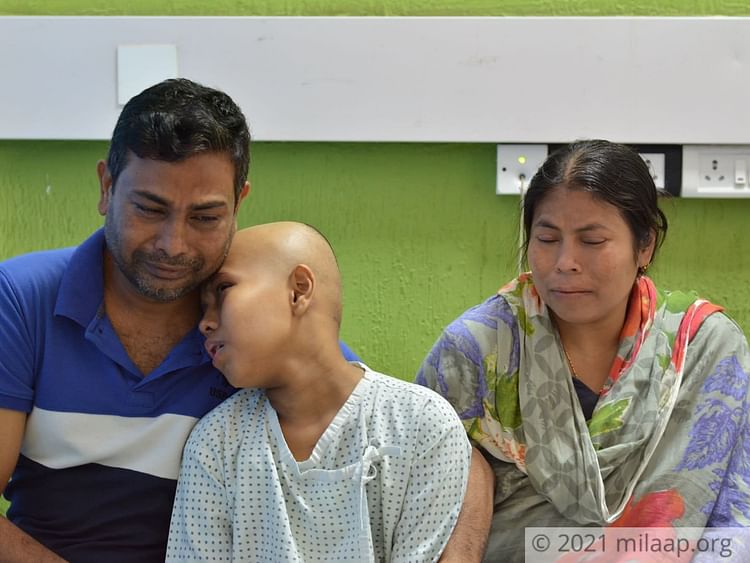 "I just couldn't believe it. He was fine a day before and now he had cancer? A fall can definitely not be the reason, so I wonder how long was this monstrous disease hiding inside my child's body? Since the diagnosis, his health has just been deteriorating with each day. Cancer has changed him so much that we can't recognize him anymore. This is not who he was, I want my child back!" - Jahanara, mother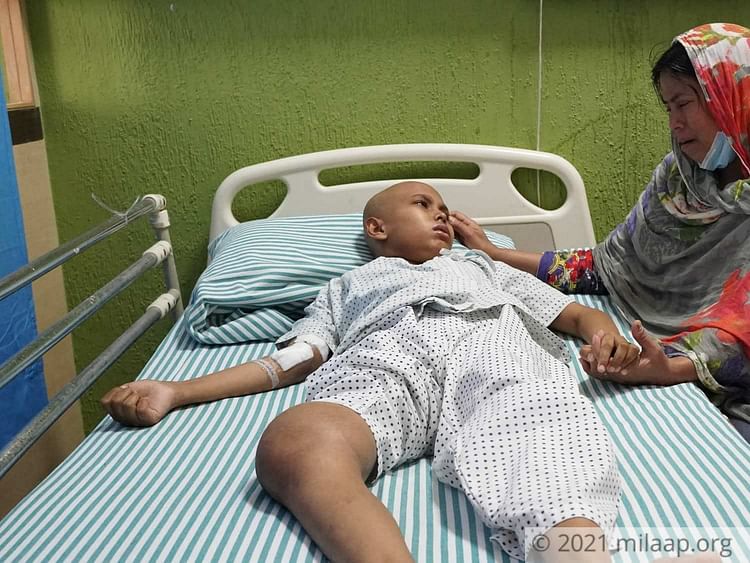 We don't want to return home without him, please help us
"Back in our village, we run a small medical shop. The income that we earn is just enough to run the house and give my children a proper education. But ever since Mahi has fallen sick, nothing I do seems to be enough. I shut down my shop and sold the only land I had. All that money is now exhausted. We have come so far away from home and we don't want to go back without our child, but I am afraid we might have to. We are helpless, please help us!" -Reazal, father