Madiha is 14-years-old, she has her entire life ahead of her. But the teenager needs an urgent surgery in the next couple of days or else she will be left handicapped for life. Her spine is bent on the outside in the shape of C, her shoulders are jutting out and she has difficulty in sitting or standing for long periods.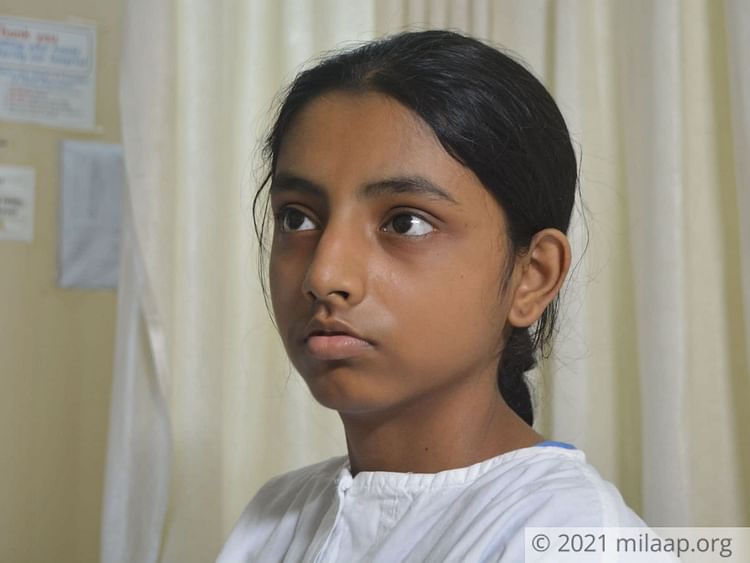 Did she hide her pain for this long - Madiha's mother wonders…
A quiet and introverted girl, Madiha always kept to herself and her books. She was never the one to complain about anything, if anything, she would just ignore the erratic fever or the pain in her legs. So Fauzia wasn't surprised that Madiha didn't tell her about a strange distortion in her spine.


"I noticed it when she asked me to chain up her blouse while she was getting ready for a family function. I repeatedly asked her if it hurt but she said: 'no Mumma, please don't worry!" But a couple of weeks later, it started paining so bad that she was unable to sit or even sleep. We took her to a doctor and that's when we got to know that urgent surgery is the only way out for her," - Fauzia.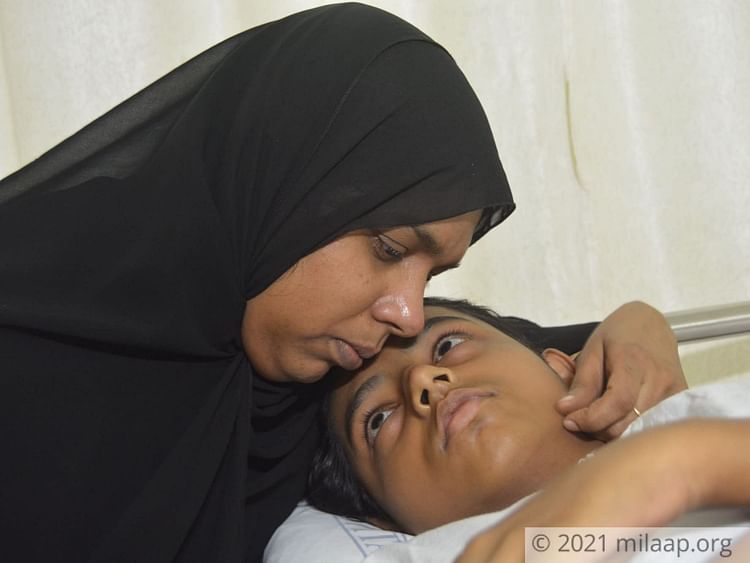 Without the surgery, her lungs and heart would be damaged
Madiha's spine is bending inwards with every passing day. It is slowly putting pressure on her lungs and heart and an immediate surgery is the need of the hour. But Fauzia and her husband, Aftar don't know how to arrange for 8 lakhs for their daughter.



"My husband works in a small textile factory in Bhiwandi, he makes just about enough to run the family. There's no way he would be able to arrange for so much - all his savings are over. We live in slums, we don't even have a house to mortgage! How will we save Madiha?" - Fauzia.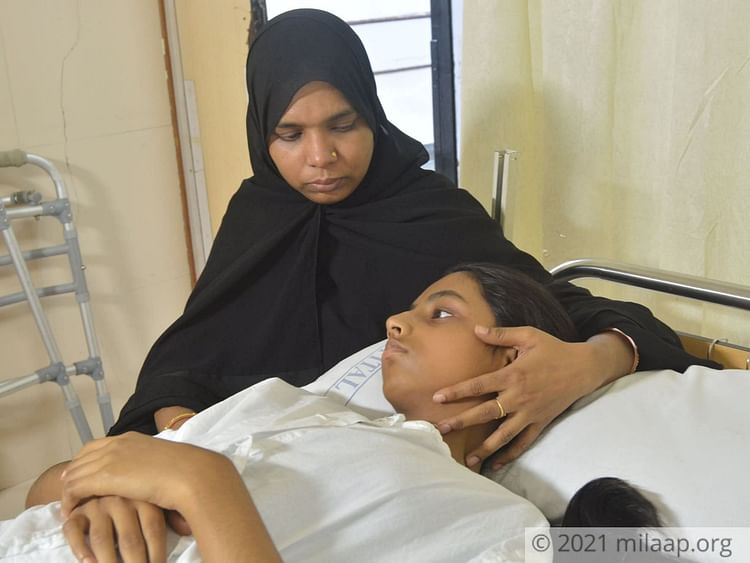 How you can help
These desperate parents don't know what more they can do to save their daughter's life. They're looking up to you for help - even a small contribution will go a long way.

Click here to donate.