"I was holding my newborn baby in my arms, I was looking at her in complete awe, thinking how lucky I am to have her, when suddenly I watched her gasping for her breath. I was frightened, I thought I held her wrongly and I called for help immediately. As soon as the doctors saw her, they rushed her to the ICU.
In just a matter of minutes, my happiness came crashing down, my daughter was diagnosed with severe heart disease."
- Ganesan, father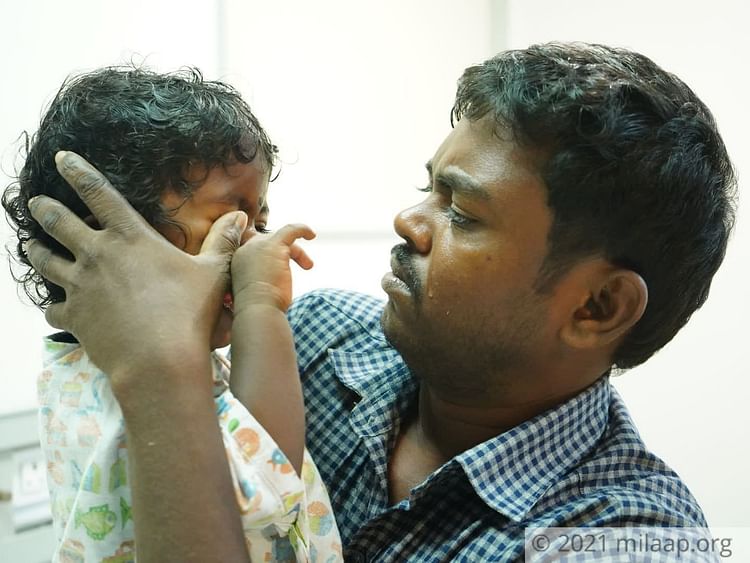 She is suffering from 4 heart defects
1-year-old Madhubala suffers from Congenital Heart Disease - Tetralogy of Fallot. It is a combination of 4 heart defects that she was born with. It causes oxygen-poor blood to flow out of the heart and into the rest of the body, leading to severe breathlessness due to lack of oxygen in the body.


"We knew then itself that she would eventually need surgery to survive, but we didn't know when. She needs to grow up a little they said... Every day was a battle against death for my little child. She grew up with so many restrictions, unable to live like normal children her age. Even the tiniest effort of standing up would leave her tired. Since she's so small, she can't even express her pain to us. She cries so much at times that it leaves her breathless. In every check up, we hoped for an improvement in her condition but it just kept getting worse." -Iyammaal, mother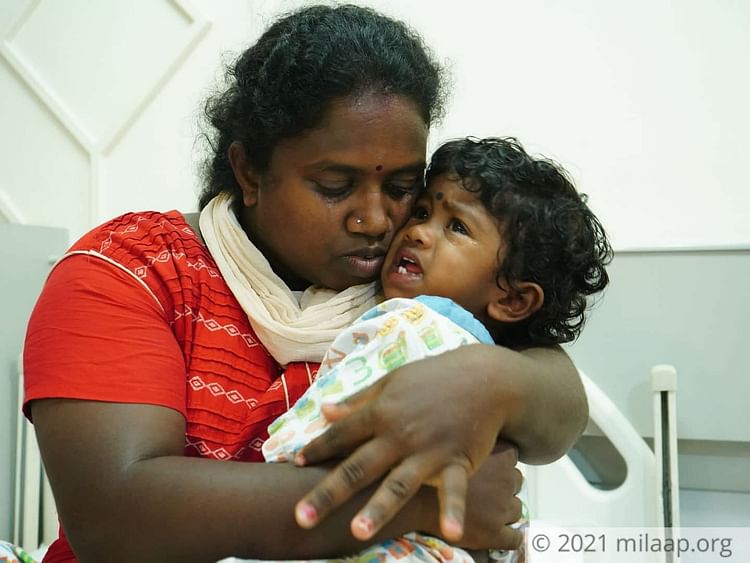 I can't sleep at night, fearing she might stop breathing
All along she survived with the help of medicines but the open-heart surgery cannot be delayed any further. Her condition is critical and she needs immediate treatment, her poor parents have nothing except a few hundred rupees in their pockets. They can't afford it.


"My income is just not enough, I am just a daily wage labourer who earns merely a few thousand rupees a month. We have exhausted all our own money and those borrowed from other people. I don't know what to do further. I can't sleep at night because I worry I might lose my daughter; dreading she might stop breathing if I am not watching her. " -Ganesan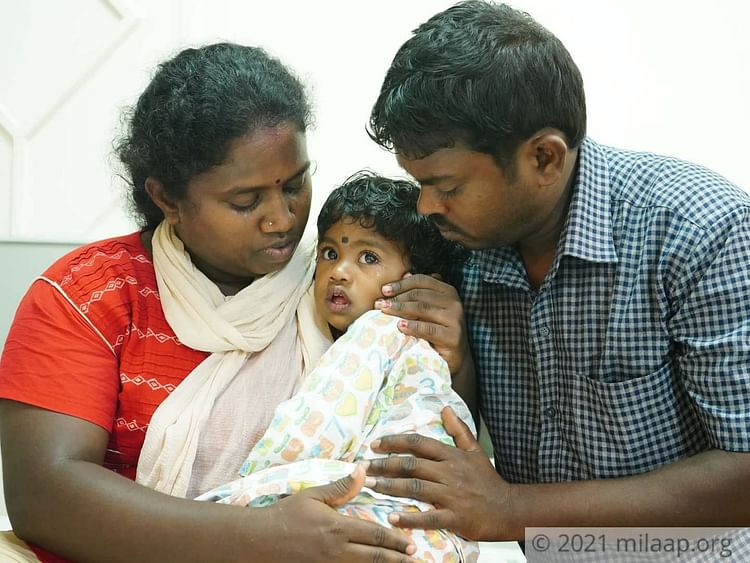 For the past year, constantly travelling between the hospital and their home, has left Ganesan with hardly any opportunities to find work. He is unable to even generate the little income he could previously. Now, the family is even struggling to make ends meet for their basic needs let alone his child's surgery that will cost 8 lakhs.

Ganesan and Iyammaal will lose their baby if they can't afford the surgery at the earliest. They don't have any income, savings or possess anything of value that could help them afford this surgery. You can help save Madhubala.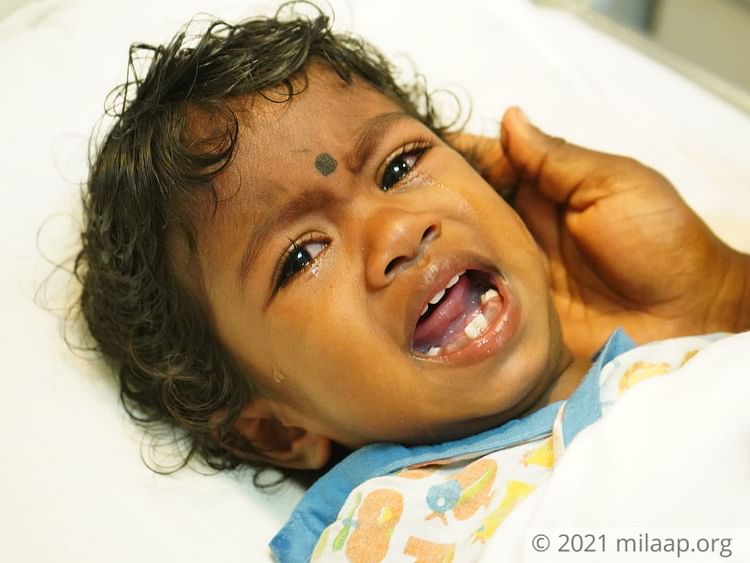 Your small donation can make a big difference. It can save little Madhu's life. It can give these parents her daughter back, safe and healthy. Click here to contribute.